A Letter From George Washington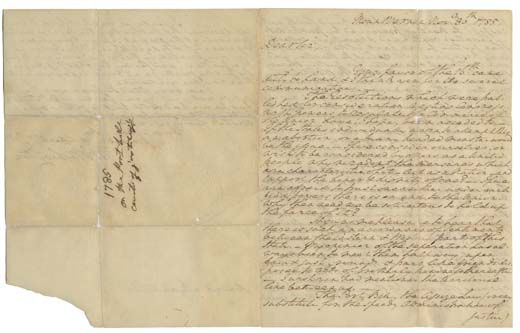 Last week, the Museum of American History acquired a letter from George Washington. Although the museum has an impressive collection of Washington artifacts, it only has a handful of letters, says curator Harry Rubenstein.
The letter, dated Nov. 30, 1785 and addressed to David Stuart, an associate and stepfather to Washington's grandchildren, was written during Washington's short retirement between 1783-1787. (Keep in mind that Washington didn't become president until 1789, six years after his "retirement.") Stuart had written to Washington from the front lines of the Virginia legislature in Richmond.
In this letter, Washington expresses his concern for the fate of the union under the Articles of Confederation, the nation's first constitution. This concern would force Washington out of retirement a few years later.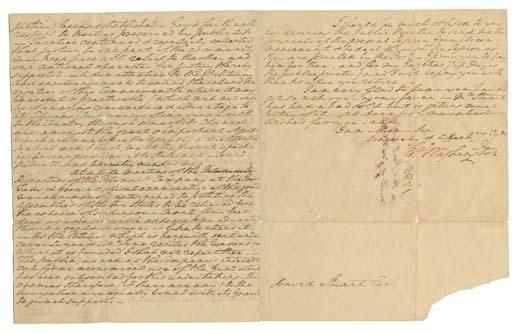 Museum director, Brent D. Glass, says this letter provides a deeper look into how Washington saw the state of the union during this time and offers this excerpt as an example:
"If we consider ourselves, or wish to be considered by others as a United people why not adopt the measures which are characteristic of it—Act as a Nation—and support the honor & dignity of one? If we are afraid to trust one another under qualified powers there is an end to the Union."
After coming out of retirement to join the Philadelphia Convention, which drafted the Constitution, he was elected president. And, as they say, the rest is history.
Rubenstein says the letter will be displayed in the Albert H. Small Documents Gallery in February to coincide with Washington's birthday. Until then, the museum has plenty of other artifacts to fulfill any visitor's George Washington craving. Check out his uniform, a cane given to him by Benjamin Franklin and the candle lamp he used to write his farewell address in "The American Presidency" exhibit.