A LEAGUE APART
It's all about baseball on Sunday, June 1 from 2 to 5 p.m., at the Historical Society of Washington, D.C., 801 K Street, NW, at Mount Vernon Square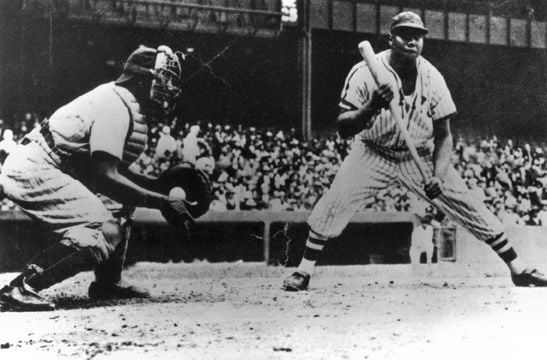 It's all about baseball on Sunday, June 1 from 2 to 5 p.m., at the Historical Society of Washington, D.C., 801 K Street, NW, at Mount Vernon Square. Take some swings in a baseball batting cage, get some pitching in at the dunking tank or grab some hugs from the Washington Nationals mascot, "Screech." And check this out: the Nats are providing a grand prize to the winner of a scavenger hunt. Post-season tickets, perhaps?
​
The Smithsonian's Anacostia Community Museum, which recently opened the exhibition, "Separate and Unequaled: Black Baseball in the District of Columbia," is bringing in some players from the legendary Homestead Grays, one of the Negro Leagues' top teams. Grays outfielders Frank Evans and James Tillman will be on hand to recall the era before Jackie Robinson integrated the Brooklyn Dodgers, when exceptional black baseball players (above:Homestead Grays catcher Josh Gibson at bat. Gibson was such a mighty hitter that he was often called the "Black Babe Ruth.") were setting records and drawing capacity crowds here in Washington, D.C. at the long-gone Griffith Stadium.
The exhibition, on view at the Historical Society through October 15, chronicles the history of African Americans and baseball in the nation's capital with 55 photographs, paintings, signed bats and balls, gloves, news clippings and other memorabilia illustrating the various amateur, collegiate (Howard University) and semi-pro black baseball teams.