A "Genius Grant" for Silversmith Ubaldo Vitali
Silversmith Ubaldo Vitali, recently featured in a Renwick Gallery exhibition, was just awarded a "genius grant."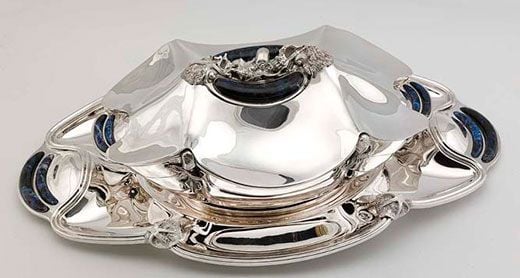 Each year the MacArthur Foundation embraces "genius" in many forms, providing a $500,000 no-strings-attached five-year fellowship to select individuals that show an innate creativity in their respective fields. Plus, of course, the potential for more of that creativity in the future.
Proudly, one of this year's recipients has a Smithsonian connection. Silversmith Ubaldo Vitali, age 67, was one of four artists featured in the recent Renwick Gallery exhibition History in the Making: Renwick Craft Invitational (March 25 – July 31, 2011).
Vitali fuses old-world style craftsmanship with modern design. I spoke with him this past spring and he told me that silver was in his blood, and that it "always kept pulling me back." The Italian-born and trained, Vitali came up in the old-school guild system in Rome, later emigrating to New Jersey in the late 1960s. And he maintains those roots, still a member of a Roman goldsmith's guild. In fact, he's the only member allowed to reside outside of Rome. Read the full interview.
Congratulations Ubaldo Vitali!