For More Than Five Decades, the Special Olympics Has Given Marginalized Superstars Center Stage
Founded by Eunice Kennedy Shriver, the games offer intellectually disabled athletes the chance to dazzle an international audience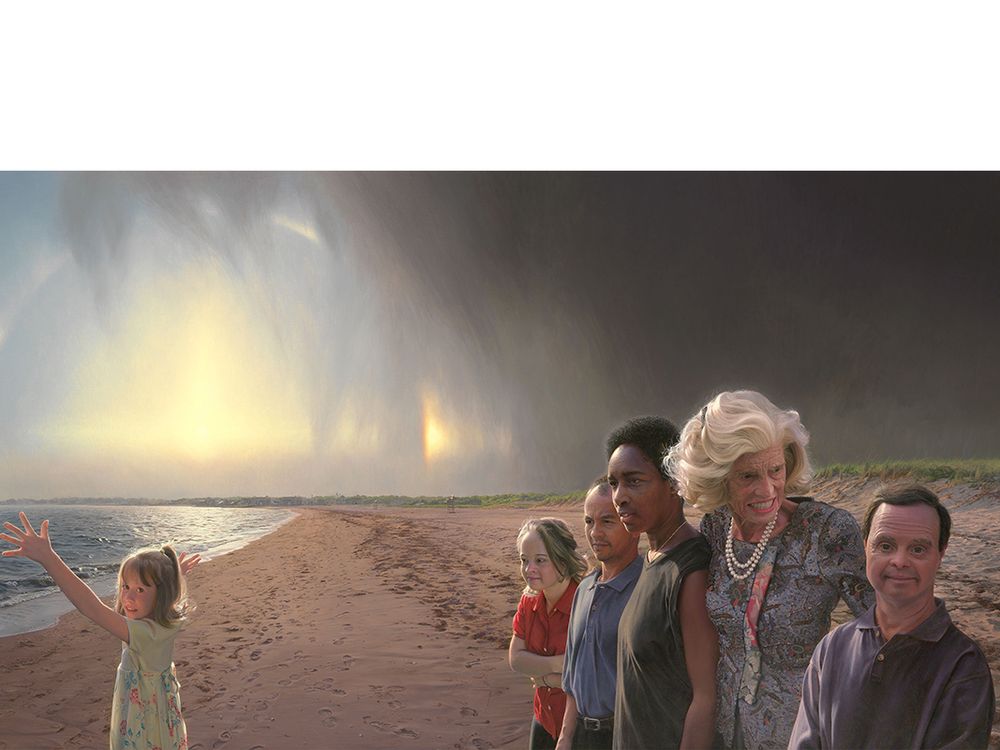 So come into my world. In my world, we don't have any enemies like countries do. And in my world, we don't look at what a person can't do; we only give them a chance to show everyone what they can do. That's why our world is the way it ought to be. —Loretta Claiborne, Special Olympian
Loretta Claiborne is intellectually disabled and cannot read. She's also a 27-time marathon runner and when she delivered this compelling invitation in 1995, she was addressing the Yale Alumni Association.
In the audience was Timothy Shriver, who admired her verve. "Who was this woman with an intellectual disability, who might not even qualify for a maintenance job at Yale, to tell them they were living in the wrong world," he wrote in his 2014 memoir Fully Alive. Shriver is now the chairman of Special Olympics, but only after Loretta persuaded him to leave his home in New Haven, Connecticut, and come to Washington, D.C. to take on the position. "Loretta was about not being intimidated by power," Shriver wrote.
"She learned how to run really fast to get away from the bullies," says the Smithsonian's Jane Rogers, a curator of culture and the arts at the National Museum of American History. The Special Olympics took Claiborne to a world far from the taunting of other youngsters that echoed through her childhood, and the games provided an opportunity to excel, to win and to belong.
Fifty years ago, the first Special Olympic games provided an opportunity for intellectually disabled youngsters to compete. Rogers has co-curated, along with Katherine Ott, a display case exhibition honoring the founder Eunice Kennedy Shriver and four notable participants in the Special Olympics, including Claiborne.
Galvanized by Shriver, who was John F. Kennedy's sister, the Joseph P. Kennedy Jr. Foundation covered most of the cost for the 1968 event conceptualized by Chicago Park District employees. Shriver envisioned a national or international movement providing winning moments for children who often suffered ridicule and seldom enjoyed public triumphs. The idea was not new to her: In 1962, she had turned her home in Rockville, Maryland, into a day camp called Camp Shriver that was dedicated to intellectually disabled youngsters.
The first games at Chicago's Soldier Field attracted 1,000 Special Olympians from 23 states. Joining them were Rafer Johnson, the 1960 Olympic decathlon champion, the 1936 Olympic track star Jesse Owens and astronaut James Lovell. Among the participants was Marty Sheets, a 15-year-old athlete from North Carolina. Sheets, whose story is featured in the museum's exhibit, woke up sick on game day and had to miss the competition; however, he forced himself to attend the post-game banquet. Eunice Shriver surprised him with a Special Olympics Gold Medal for Bravery to recognize "your guts and for your effort." Sheets later learned how to ski so that he could participate in the first International Special Olympics Winter Games in 1977.
"The Special Olympics kind of shapes their path in life," with many competing into adulthood, says Rogers. The exhibit, she says, names four ways the Special Olympics changes athletes' lives: training the body, building confidence, meeting new people and sharing skills. Today, the games, which began as track and field events, offer many sports.
Besides Claiborne and Sheets, Special Olympians Ricardo Thornton and Lee Dockins are singled out. Thornton was institutionalized for 13 years during his youth but eventually managed to live on his own, get a job, marry, and have children and grandchildren. In 2014, President Barack Obama appointed Thornton to the President's Committee for People with Intellectual Disabilities. Dockins, a gymnast, coaches athletes who are intellectually disabled and some who are not. The display features a Shriver clipboard and artifacts from each athlete, including Dockins' leotard from the 2007 World Summer Games in China and leather grips.
At the first Special Olympics, only a few hundred fans filled the stands, and Shriver later said that was because in 1968, most parents did not yet understand that they could express pride in these children. Nevertheless, cheers changed the participant's lives—many had never experienced the joy of participation, achievement and applause.
At the games' close, Chicago Mayor Richard Daley told Shriver, "Eunice, the world will never be the same after this."
Over the next five decades, the Special Olympics grew to include some 4.9 million athletes from 172 nations. Athletes have since played a greater role in shaping the games so that the events are no longer something planned by other people, but by the athletes themselves. In the 1980s, participant activism led to the formation of the Special Olympics Unified Sports Initiative, which encourages greater opportunities for Special Olympics athletes to compete with athletes who are not intellectually disabled.
Eunice Kennedy Shriver grew up loving her older sister, Rosemary. "But early in life Rosemary was different. She was slower to crawl, slower to walk and speak than her two bright brothers. My mother was told she would catch up later, but she never did," Shriver wrote in 1962.
Rosemary had been an active member of the Kennedy family until her father agreed to a lobotomy for Rosemary in 1941. He had hoped for dramatic change that would make Rosemary more like her siblings; instead, the lobotomy worsened Rosemary's condition, reducing her ability to speak, and her father sent Rosemary to an institution in Wisconsin, where she remained until her father's death in 1969. Afterwards, both Shriver and her mother Rose Kennedy began visiting Rosemary, and the family started including her in get-togethers outside the institution. Shriver regretted the years she had lost with her sister.
Until the middle of the 20th century, doctors often advised parents to institutionalize children like Rosemary as soon as their disabilities became clear, and many spent their lives from infancy warehoused in crowded facilities where they had no opportunity to grow and learn. Officials ordered the sterilization of many young people, and as Shriver later commented, "Mental retardation was like syphilis. No one mentioned it in polite company."
This changed somewhat in the 1950s, when Pulitzer Prize-winning author Pearl Buck wrote a book, The Child Who Never Grew, about her intellectually disabled daughter, and when Hollywood stars Roy Rogers and Dale Evans wrote about their daughter, who was born with Down syndrome and died at the age of 2.
In 1961, Shriver became a driver of change. During her brother's presidency, she worked as a consultant to the President's Panel on Mental Retardation and guided policy to bring these children out of the shadows. The panel proposed two pieces of unprecedented legislation that won congressional approval. The Maternal and Child Health and Mental Retardation Planning Amendment to the Social Security Act allocated $265 million for programs serving the intellectually disabled over five years. The Mental Retardation Facilities and Community Health Centers Construction Act designated $330 million for planning and building new facilities for this population group. Kennedy signed both bills in 1963, not long before his death.
At the time of Kennedy's assassination, Shriver had just begun her campaign for greater inclusion of these children. She continued to spread the message that being different does not equate with being wrong or abnormal. Over the years, she worked with President Lyndon B. Johnson and all subsequent presidents through George W. Bush, until her final illness limited her activities shortly before her death in 2009.
Chairman Timothy Shriver did not become deeply involved in the Special Olympics because his mother or another family member nudged him in that direction. It was only after Special Olympian Loretta Claiborne encouraged him to tackle the job that he gave it serious consideration.
He recognized that Claiborne had challenged herself many times in her life. Years earlier, she had trained herself to become a marathon runner and today she is among the top 100 women to win the Boston Marathon and holds a women's record for the 5,000 meter in her age group. She also had become the first Special Olympian on the board of directors for Special Olympics Pennsylvania. "She knows how to see without judging. She knows how to play like there's no scoreboard. And she knows how to seize the chance to make a difference and accept the risks of trying," Shriver concluded. Consequently, he accepted her challenge.
"Special Olympics at 50," curated by Jane Rogers and Katherine Ott, is on view at the Smithsonian's National Museum of American History in Washington, D.C. through January 2019. The portrait of Eunice Kennedy Shriver by David Lenz with Special Olympians and Best Buddies Airika Straka, Katie Meade, Andy Leonard, Loretta Claiborne and Marty Sheets is on view at the National Portrait Gallery in the exhibition "The Struggle for Justice."