The Roy Lichtenstein Foundation Will Give Away Its Trove of Artworks and Archives
The Whitney Museum has been gifted 400 works by the famed pop artist, while the Smithsonian Archives of American Art will receive half a million documents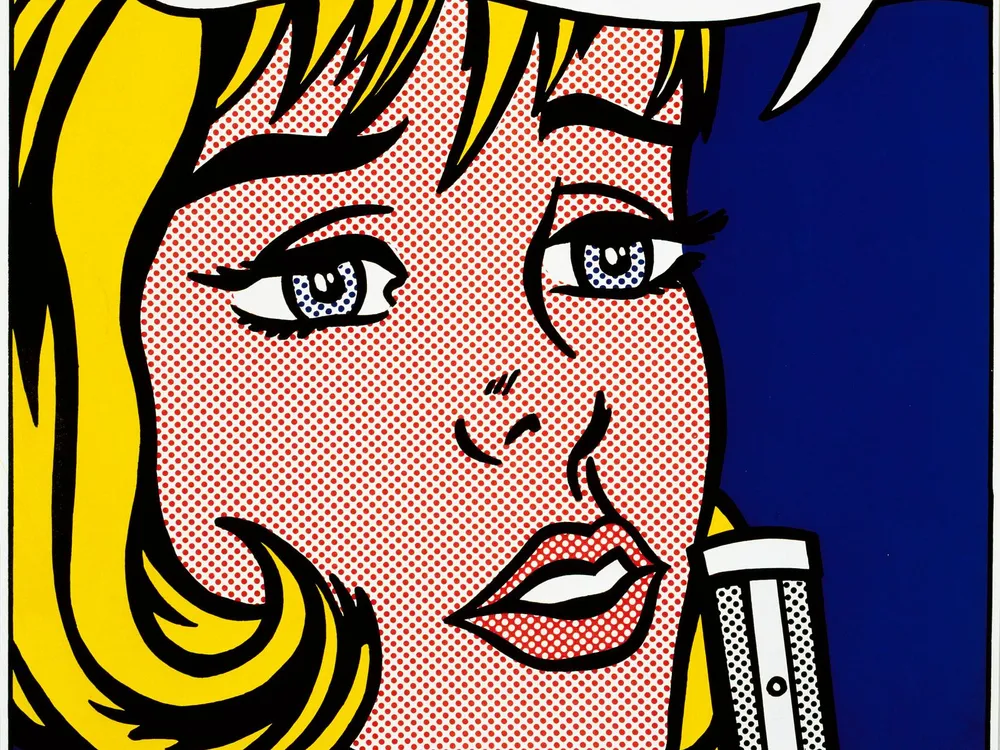 The Roy Lichtenstein Foundation is closing down. Dorothy Lichtenstein, Roy's widow and president of the foundation, said in the statement earlier this month that she and other staff "have always intended that the Foundation, now almost twenty years old, would not operate in perpetuity."
She announced that the foundation's holdings will be dispersed among museums. According to Ted Loos of the New York Times, 400 works by the famed pop artist will be bestowed to the Whitney Museum in New York City. Around half a million documents will go to the Smithsonian Archives of American Art.
Whitney director Adam D. Weinberg tells Loos that the Lichtenstein trove is one of the largest single-artist gifts the museum has ever received. According to a press release from the foundation, the Whitney will inherit "paintings, sculptures, prints, drawings, collages, maquettes, models, study photographs, and drawings by the artist." The Whitney already holds 26 Lichtenstein works, including several that are representative of the artist's most iconic style: brightly colored paintings, often of distressed women, inspired by comic books and advertisements.
Museum experts, who were given free reign to choose from the foundation's holdings, sought to round out the Whitney's collection with a number of less-recognizable works from the early years of Lichtenstein's career—like "Pilot," a muted pastel from 1948. But they also chose pieces that are signature Lichtenstein, like 1964's "Head of Girl," a sculpture of a woman rendered in vibrant primary colors and exaggerated dots.
With its new acquisitions, the Whitney will establish a Roy Lichtenstein Study Collection. It also plans to start holding classes and other programming in Lichtenstein's Greenwich Village studio, which is located just four blocks from the museum. Ivy Olsen of the Art Newspaper reports that the Whitney is already planning to host a "think tank" for conservators there in the spring of 2019.
Among the vast trove of archives that have been promised to the Smithsonian are "oral histories and artist interviews, art object files, the audiovisual collection, personal and professional correspondence, exhibition files, and thousands of documentary photographs of the artist, his art, and exhibition installations," according to the press release.
The documents will be gifted in stages, and over the next five to seven years, the foundation and the Smithsonian will work on digitizing the materials, which comprise more than 500 linear feet. Once the documents have been digitized, they will be made available for free on the Archives' website.
Henri Neuendorf of Artnet news notes that it is "relatively rare for organizations representing an artist of Lichtenstein's caliber to cease functioning." But as Jack Cowart, the executive director of the foundation, tells Olsen of the Art Newspaper, "[p]arting with works to go to art museums who can put them on their walls more normally seems like the more progressive idea, and we felt it was time to start doing that."
The foundation had previously focused on lending out works for exhibitions.
Cowart estimates that once the foundation has finished doling out its massive gifts, it will still have 400 additional Lichtenstein works to give to other institutions.