Morbid Anatomy Museum Closes Its Doors
But the museum that delights in the dead will have an afterlife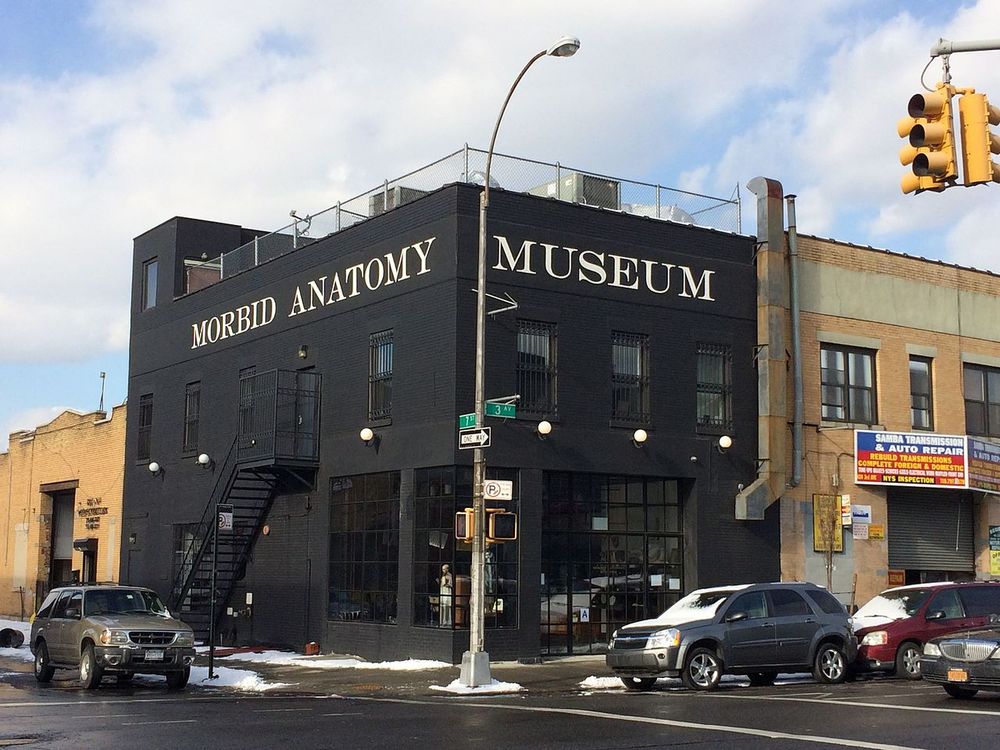 After a two-and-a-half year run of bringing the art of macabre to the masses, Brooklyn's Morbid Anatomy Museum has closed its doors.
Museum board member and co-founder Tonya Hurley confirmed the news of the museum's closure on her personal Facebook page Sunday night, reports Emma Whitford for Gothamist.
Just weeks before, the bestselling gothic author Anne Rice paid a visit to the eclectic museum with The New York Times' Katie Rogers. As she made her way through the three-story building, she lingered on Victorian taxidermist Walter Potter's work, "The Kittens' Wedding," where taxidermied kittens are positioned to look like they're taking part in the celebration.
"There have to be kitties on the astral plane," she mused.  
Money troubles were what led to Morbid Anatomy Museum's closure, Amanda Mikelberg reports for Metro. In order for the non-profit to stay open another year, the museum needed to raise at least $75,000.
Fashioned out of a former nightclub by Robert Kirkbride and Anthony Cohn, the 4,200-square-foot space opened its doors in June 2014. Featuring exhibitions, a working library as well as a lecture and events space, a gift shop and a café, the Morbid Anatomy Museum quickly became the darling of those interested in exploring death in its many forms. It developed a deserved reputation for often going, "where no other exhibition spaces have gone before," notes Meaghan McGoldrick for the Brooklyn Reporter.
The museum first evolved out of a conversation between Hurley, her twin Tracy Hurley Martin and macabre expert Joanna Ebenstein one Halloween several years back. The sisters had attended a talk by Ebenstein on the cult of Santa Muerte at a Brooklyn library and they got to talking, Penelope Green reports for The New York Times.
At the time, Ebenstein oversaw the Morbid Anatomy Library, which had evolved following the popularity of her Morbid Anatomy blog. Their conversation about a brick-and-mortar museum dedicated to exploring the morbid quickly turned serious, Green reports. Soon, they, along with writer and editor Colin Dickey and former director of the Coney Island Museum Aaron Beebe, had pulled together a leadership team and launched a Kickstarter campaign for the museum.
During a Q&A with LennyLetter's Dianca Potts in March, Hurley and Martin spoke about what makes the forces surrounding death such a rich topic. In a way, the pair was born into the subject as their great-uncle owned a funeral parlor. As Hurley told Potts, "We've always been obsessed with death really, since we were young, because it's horrifying but also because you have to do it alone and I don't think that we've ever been alone. We've always had each other."
The closure of the physical museum, however, is not a call for a, well, post mortem, Whiftford reports. "We don't yet know what comes next, but we'll look forward to seeing you on the other side of this," the museum writes in a statement on Monday.
Fittingly, one of the museum's last acts was to throw a party celebrating Krampus, Santa's "cloven-hooved, chain-swinging, lolling-tongued, child-punishing Eastern-European sidekick," as the invitation's description put it.
Editor's Note, December 20, 2016: An earlier version of this piece incorrectly reported that movie-set designers Robin Standefer and Stephen Alesch designed the Morbid Anatomy Museum. Robert Kirkbride and Anthony Cohn designed the Morbid Anatomy Museum. Standefer and Alesch designed Tracey Hurley Martin's house. We regret the error.