Too Many Classroom Decorations Can Distract Young Students
Elementary students perform better when walls are left relatively bare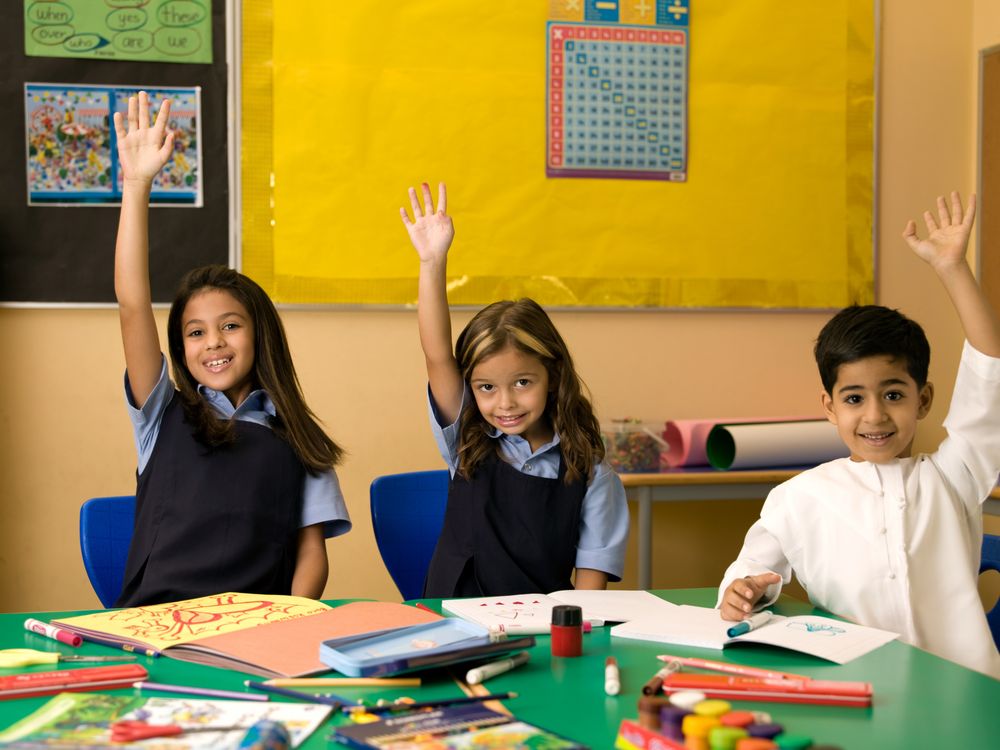 Elementary students' classroom performance might vary by how much colorful paraphernalia covers the walls and hangs from the ceiling, a new study found. Or, as Fast Co.Design puts it, teachers seem to be distracting students with "bad interior design" decisions. 
The authors of the new study chose 24 random kindergarten students and taught them six science lessons in one of two classrooms. The first classroom was covered in maps, charts, artwork, posters and other typical elementary school fare. The second room was boring, with fluorescent lights shining down on blank white walls. 
Though it seemed soul-stifling, the second room, it turned out, the young pupils were more successful at retaining the lessons taught there. They answered 55 percent of questions correctly in the white-washed room, versus 42 percent in the cluttered one. They also spent about 10 percent more time off-task—daydreaming, staring, looking around—in the decorated room than in the bare one. 
As FastCo writes, the researchers aren't saying that all elementary school classrooms should be rendered sterile—just that teachers should employ a bit more spartan design-savvy when making decorating decisions.