You Can Travel in a Vintage 1940s Train Along the Hudson River
In its heyday, the 20th Century Limited was advertised as "the most famous train in the world"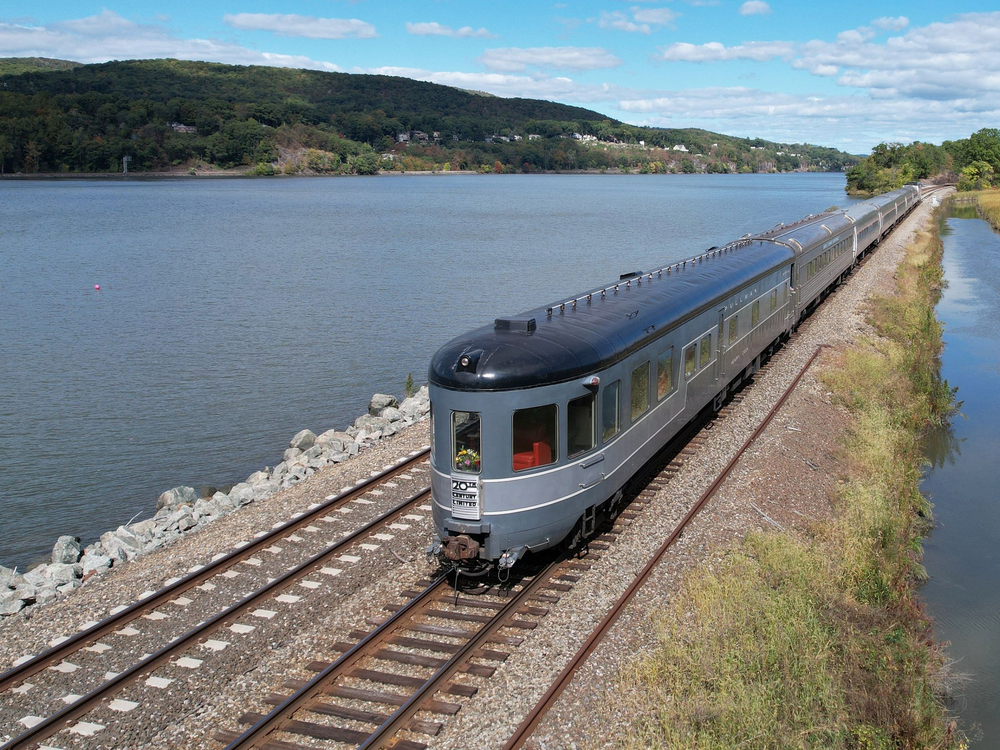 If you thought the term "red-carpet treatment" came from Hollywood, think again. The phrase actually began with railroads in the early 1900s, when the New York Central used crimson carpets to direct people boarding its luxurious 20th Century Limited, which it eventually advertised as "the most famous train in the world."
Now, the luxury train is taking off once again—and you can be on board.
For the third year in a row, Hudson River Rail will be offering rides on restored 20th Century Limited trains from 1948. The first departure is on February 10, according to the company's recently announced 2023 schedule, and will ride from New York City to Albany. The next batch of tickets will be released on February 17.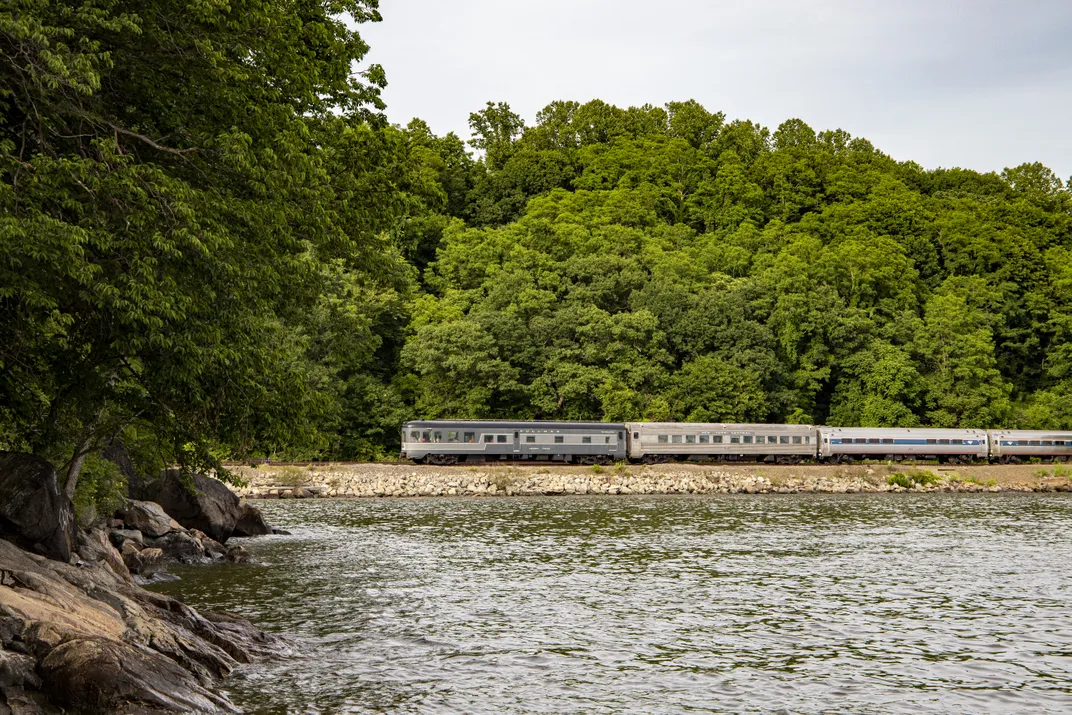 Inaugurated by then-General Dwight D. Eisenhower, the 1948 model of the luxury train "catered to the highest of society," Hudson River Rail states on its website, citing celebrities like Walt Disney and Marilyn Monroe among its passengers.
"Our train runs on the very same tracks on which the train ran in the 1940s," Kevin Phalon, executive director of the United Railroad Historical Society of New Jersey, tells Travel + Leisure's Adrienne Jordan. "Folks in 1948 looked out the very same windows at the very same view that we see 75 years later. It really is as close to time travel as you can get."
The 20th Century Limited, which operated between 1902 and 1967, is a "bucket list item" for "train buffs," Phalon tells Travel + Leisure. The train has had an indelible effect on pop culture, featured prominently in films like The Sting (1973) and Alfred Hitchock's North by Northwest (1959).
"The bulk of our passengers are millennial folks looking for a unique experience but don't necessarily know the backstory of the 20th Century Limited," Phalon tells Travel + Leisure. "... It is always special to see older folks share their stories with younger people, who they would likely never cross paths with if not for our train."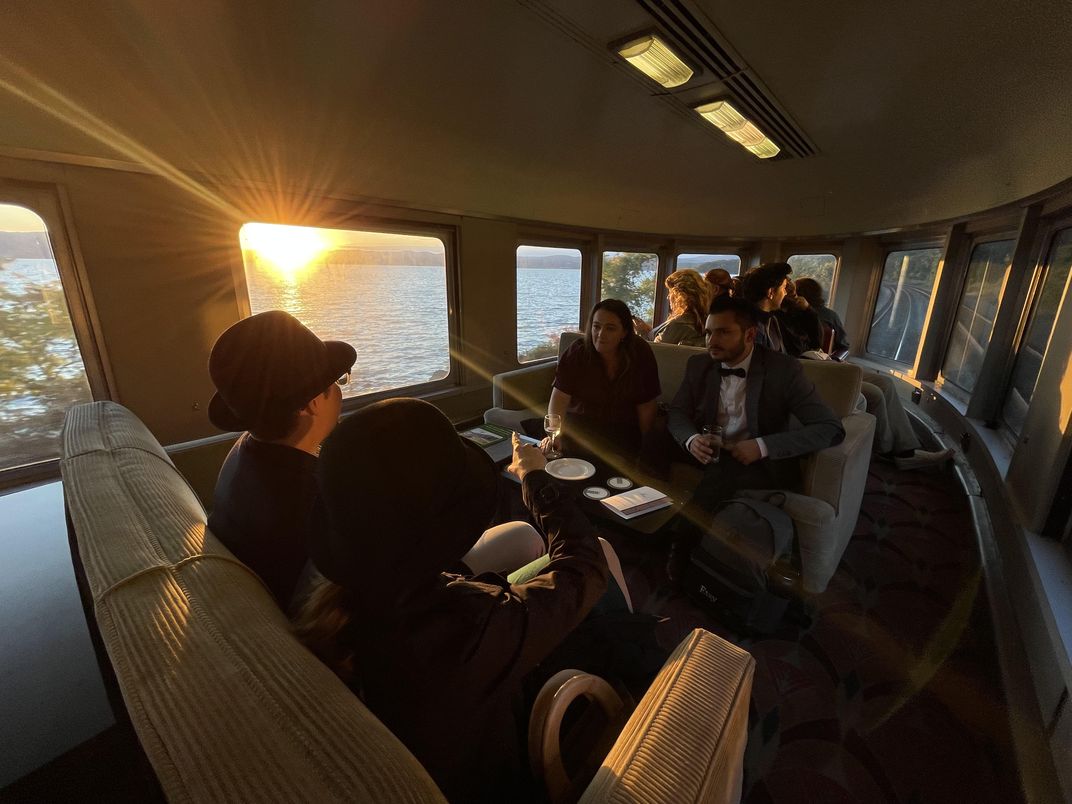 The trips, offered through November 5, will begin at Penn Station's Moynihan Train Hall. Then, passengers will board one of two historic cars: the Hickory Creek ($349 per traveler) or the Tavern-Lounge No. 43. ($149 per traveler). The luxury package includes a four-course meal and alcoholic beverages, while the BYOB lounge class includes a buffet. After stopping at the Albany-Rensselaer station, the train will resume its journey along the Hudson as the sun sets.
Love birds looking for a romantic escape can sign up for the all-inclusive Valentine's Special, offered between February 10 and 14. For a hefty price ($399 for luxury and $299 for lounge), passengers in both cars will receive a series of small plates and wine pairings in a tasting menu format.
Train buffs, though, might want to save up their pennies ($2,500 to be exact) for the all-inclusive 75th anniversary special from New York to Chicago. The journey begins on September 17—75 years to the day of the Hickory Creek's first run in 1948.