Behold the Newly Digitized 400-Year-Old Codex Quetzalecatz
The manuscript dates back to the late 1500s, and was recently acquired by the Library of Congress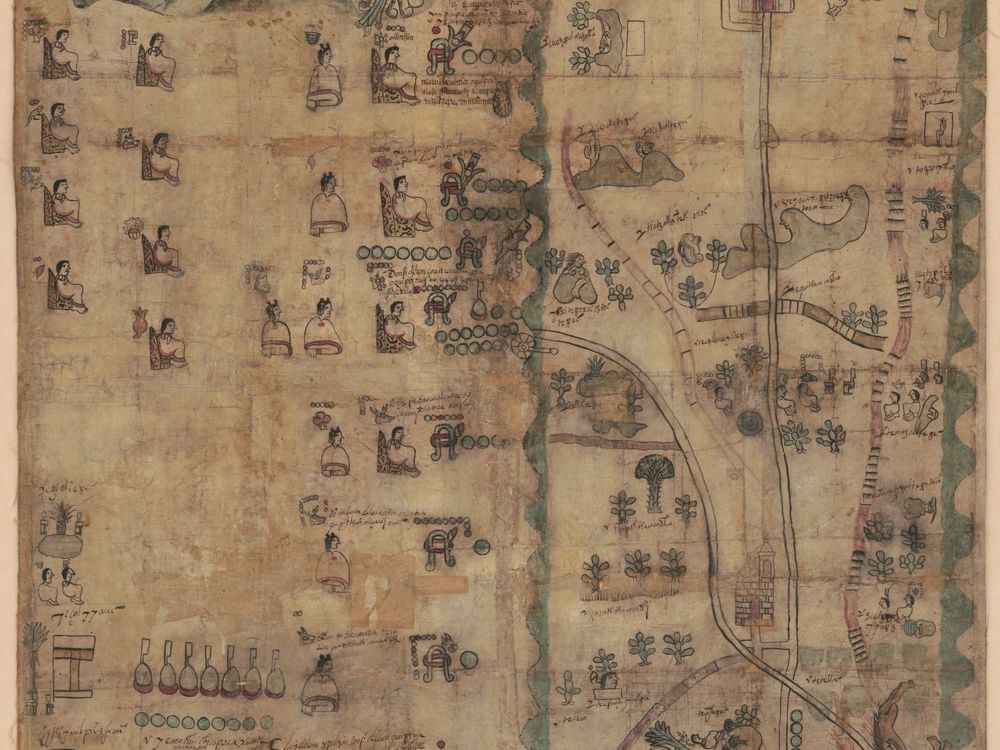 One of the most important surviving Mesoamerican manuscripts from the 16th century has just become available to the general public.
For centuries, the Codex Quetzalecatzin, a colorized map created during late 1500s, was privately owned collectors such as William Randolph Hearst, reports Jenni Avins for Quartz.
Now, the Library of Congress has acquired the codex, digitized it and made available to the public online, Avins writes.
The rare manuscript, which dates from between 1570 and 1595, offers a revealing glance into life in Mesoamerica during a period of  early Spanish colonization .
Cartographic maps like the Codex Quetzalecatzin were generally made by indigenous painters and scribes, and the illustrative flourishes and hieroglyphic writings that the codex contains indicate the codex was made by indigenous artisans, reports Allison Meier for Hyperallergic.
Features of the map include pre-Hispanic symbols for rivers, roads and pathways, and the use of natural dyes like Maya Blue and cochineal, according to curator John Hessler in a blog post on the codex for the Library of Congress.
Hessler notes the map depicts the land ownership and properties of a family known as "de Leon," members of whom are depicted on the manuscript. The family descended from Lord-11 Quetzalecatzin, the major political leader of the region in 1480, and the map shows the family's genealogy through Nahuatl hieroglyphs.
Experts were able to determine the map was created during the era of Spanish colonization because of the use of the Latin alphabet, as well as the names of the indigenous leaders in the map, Hessler explains on the blog.
There are fewer than 100 illustrated pre-1600 Mesoamerican manuscripts known to be around today, and the Codex Quetzalecatzin documents an important part of history, capturing Mesoamerican and European cultures at a moment of intersection.
"Codices such as these are critical primary source documents," Hessler writes. "[F]or scholars looking into history and  ethnography during the earliest periods of contact between Europe and the peoples of the Americas,  they give important clues into how these very different cultures became integrated and adapted to each others presence."