You Can Help Decode Thousands of Top Secret Civil War Telegrams
Volunteers will transcribe and tease out the messages of of nearly 16,000 communiques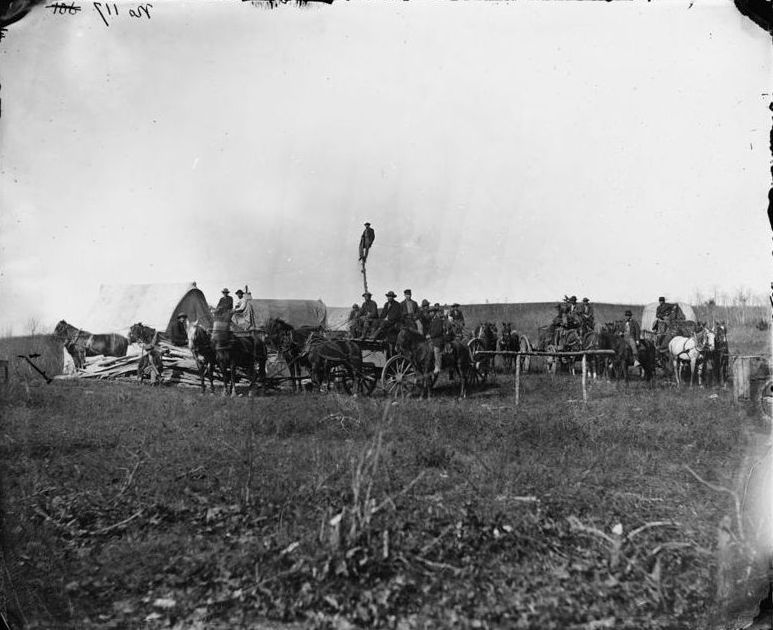 When President Abraham Lincoln wanted to correspond with his generals and cabinet on top-secret Civil War business, he knew he could trust the United States Military Telegraph Corps. Using the era's most cutting-edge technology, the group transmitted tens of thousands of telegrams that helped dictate the very course of the war. But what exactly did those telegrams say? That's long been unclear—and now a new project wants you to help find out.
Decoding the Civil War is looking for citizen volunteers to help transcribe nearly 16,000 Union Army telegrams that Thomas T. Eckert, who headed up the War Department's Civil War telegraph program, saved. "It was at [Eckert]'s office that Lincoln spent so many anxious nights when the fate of the nation hung in the balance," reads a 1910 obituary. And with good reason—not only did Lincoln trust Eckert, but he was in charge of a technological project that enabled an entirely new kind of warfare.
The U.S. was the world's first army to create its own communications branch in 1860, as Rebecca Robins Raines writes in her book, Getting the Message Through: A Branch History of the U.S. Army Signal Corps. Until the mid 19th century, armies relied on messengers and things like bugles to communicate, but in the 1860s the Union brought newfangled telegraphy to the battlefield. There was just one problem: There weren't many telegraph lines in the U.S. when the war began. A public-private partnership called the Military Telegraph Corps was formed to help connect Washington and its army.
To get telegrams from officials to the field, the Army relied on something called a "telegraph train," Raines reports. The device wasn't an actual train: It was a kind of mini telegraph unit in wagons that let armies set up temporary telegraph lines and stations on battlefields. Permanent lines soon followed.
Though telegraph lines were vulnerable to attack and destruction by Confederates, they also represented a huge breakthrough for Lincoln and his officers. An estimated 15,000 miles of new telegraph lines were laid during the war. Important messages were sent using code, as Daniel Stowell explains. Word substitutions and internally-used ciphers made it hard for Confederates to crack everything from battle plans to letters to Mrs. Lincoln.
After the war, Eckert never got rid of the top-secret telegrams or the cipher books, the Huntington Library notes. Now, members of the public can view digitized copies of both ciphers and coded messages, crack and transcribe them, or try their hand at uncoded telegrams. The hope is to help present a new view of the Civil War—one that recorded progress not just in terms of North and South, slave and free, but dot and dash.
Want to help out? Click here to get started.