Yayoi Kusama Secretly Built a Museum
Opening October 1, the Tokyo museum will showcase art and archives from the visionary avant-garde Japanese artist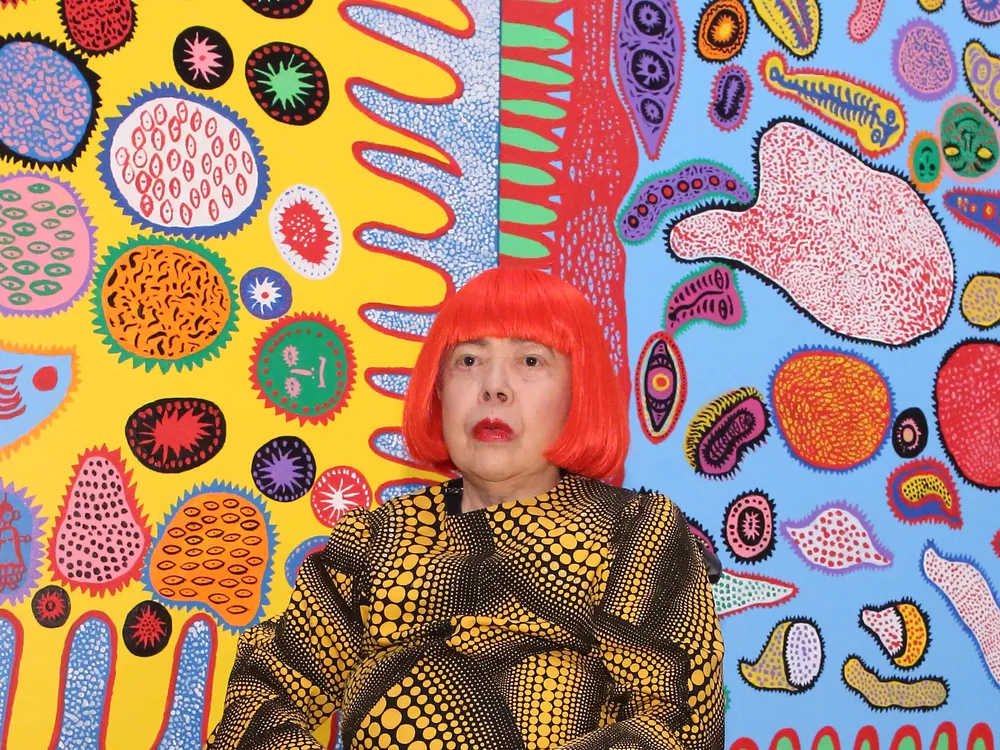 As her "Infinity Mirrors" exhibit tours the world to great acclaim, Japanese artist Yayoi Kusama is quietly preparing to open a new museum in Tokyo to showcase her work and life.
Known for her elaborate sculptures, paintings, clothing and installations, which play on patterns using mirrors, polka dots and bright colors, Kusama was born in Japan in 1929. As a child, she began suffering from hallucinations, which she dealt with by drawing patterns. In her late 20s, she destroyed most of her early works and moved to the United States. There, she settled in New York where she became an early pioneer in the pop art movement in the early 1960s alongside luminaries like Andy Warhol. 
Long regarded as an enigmatic figure, Kusama's latest act fits neatly into that persona—in almost total secrecy, she designed and built her own museum in Tokyo. The five-story building in the bustling Shinjuku neighborhood was completed in 2014, reports Brian Boucher for artnet News, but Kusama did not reveal its purpose until late last week, when she unexpectedly announced that it would be a museum of her work, with the first show opening October 1.
The motivation behind the museum appears to be Kusama reflecting on her own legacy and mortality, something that she touched on in a February profile by the Washington Post's Anna Fifield, which briefly mentioned that a museum of her art was in the works. Kusama wanted the museum to stay secret until now as a "surprise to her fans," her publicist told Stephanie Eckardt of W magazine.
Once it opens, the museum will showcase two exhibits per year from Kusama's work, reports Roslyn Sulcas of the New York Times, with the first exhibit, "Creation Is a Solitary Pursuit, Love Is What Brings You Closer to Art," which will display works from the series "My Eternal Soul." Archival material and a room to read her papers will be housed on the museum's top floor.
If her recent exhibits in the United States are any testament, attendance will likely be high at the museum, so mark your calenders—tickets go on sale online for the show starting August 28.