The World's Longest Horse Race Is Going on Right Now in Mongolia
With wild horses, broken bones and treacherous terrain, this isn't a steeplechase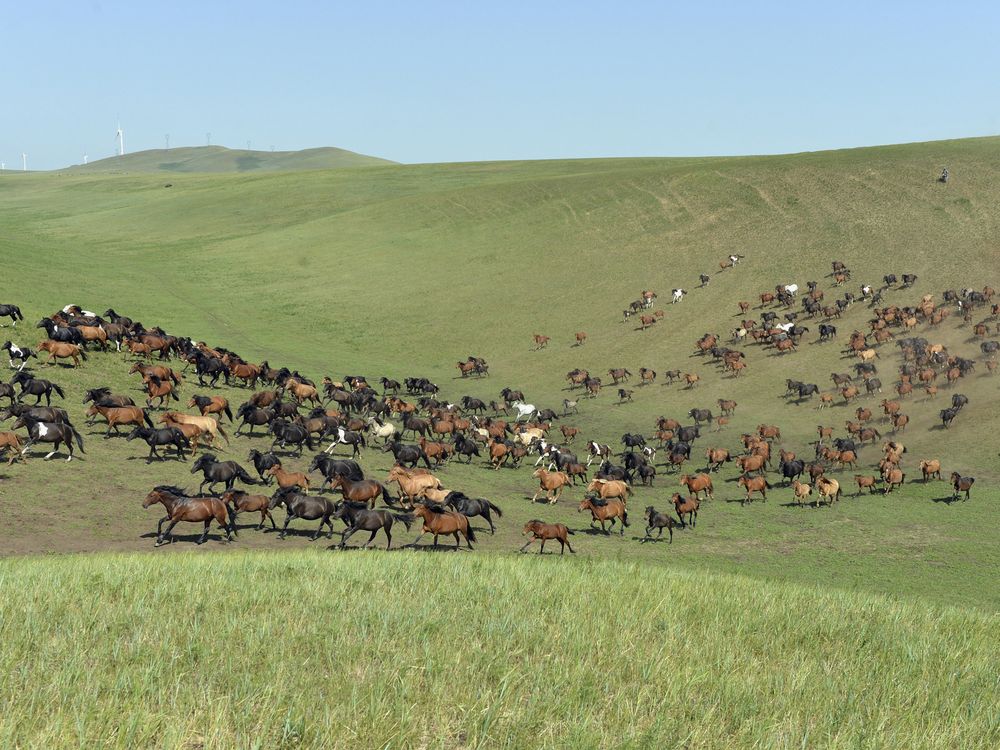 The world's longest horse race started this week in Mongolia. National Geographic reports that riders in the Mongol Derby will have just 10 days to cross 621 miles of steppe. The Mongol Derby, started by adventure group the Adventurists in 2009, pits enthusiastic equestrians against the elements and their own endurance.
The horses are still half-wild, the pace is greuling, and there is no posted route for the riders to follow—only check-ins located every 25 miles or so. 
More than half of this year's competitors are expected to drop out of the race early, and when you read Will Grant's account of a previous year's race in Outside Magazine, you can see why. He writes: 
When the gun went off, the horses about jumped out of their skins and a surge of adrenaline sobered me up. The mayhem began almost immediately. Less than ten miles from the start, Paul de Rivaz, a 64-year-old former British special-forces soldier who entered the race with his son, fell and broke his collar-bone. When de Rivaz's riderless horse galloped past Linda Sandvik, a Web designer from Norway, her horse spooked, jettisoning Sandvik, who hit the ground so hard that she fractured her pelvis and collapsed a lung. Two hours later, Erin Shanson, a lawyer from London, wrenched her knee while trying to dismount her skittery pony. Before the first 25-mile leg was completed, three people had suffered race-ending injuries.
Though it has only been in existance for a few short years, the race was inspired by a long history of long horse routes in Mongolia. National Geographic writes that Genghis Khan established a postal route back in the 13th century using Mongolian horse riders, who were able to take a letter across the empire—that's a distance of more than 4,000 miles—in just two weeks. That system apparently continued until 1949.
If you want to keep track of this year's entrants and their progress, you can follow along on Twitter or on the Adventurist's website, which also has a map of the participants' progress.