These Climbers Just Set a New Record for Ascending the World's 14 Highest Peaks
Kristin Harila and Tenjin Sherpa completed the series of climbs in just over three months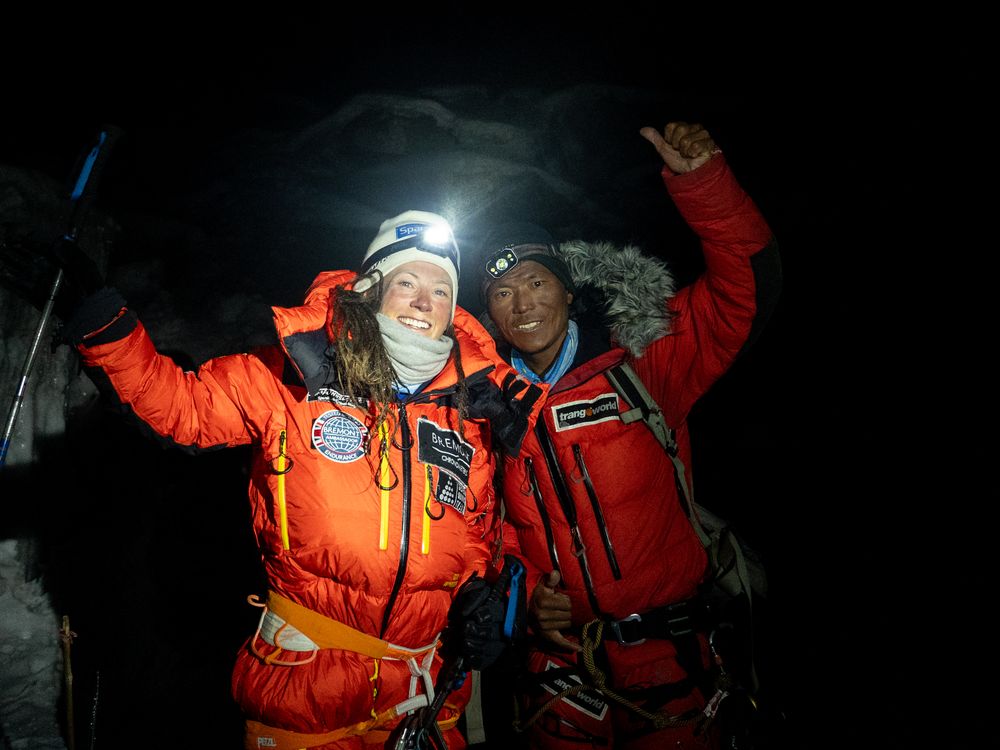 On July 27, at the peak of K2 in Pakistan, Norwegian mountaineer Kristin Harila and her Sherpa guide Tenjin became the fastest climbers to ascend all 14 of the world's peaks that stand above 8,000 meters (26,000 feet). They completed the ascents in three months and one day—smashing a record held since 2019 by Nirmal Purja, who took six months and six days.
"I don't think those of us outside of the climbing community fully understand the breadth of what she has accomplished," says Harila's father in a statement. "And I couldn't be more proud of her."
A former professional skier, Harila "came to mountaineering somewhat recently," according to Outside magazine's Anna Callaghan. Tenjin, meanwhile, has been working in the mountains since he was a teenager.
Harila ascended her very first 8,000-meter peak in 2021, per the New York Times' David Gardner. Later, back in Norway, she kept thinking about the others. "I was thinking, 'I'm 35, and I really want to climb them all. If I want to do it, I need to do it fast,'" Harila, now 37, tells the Times. In 2022, Harila made an initial attempt at the record. Ultimately, however, she was only able to complete 12 peaks due to pandemic travel restrictions.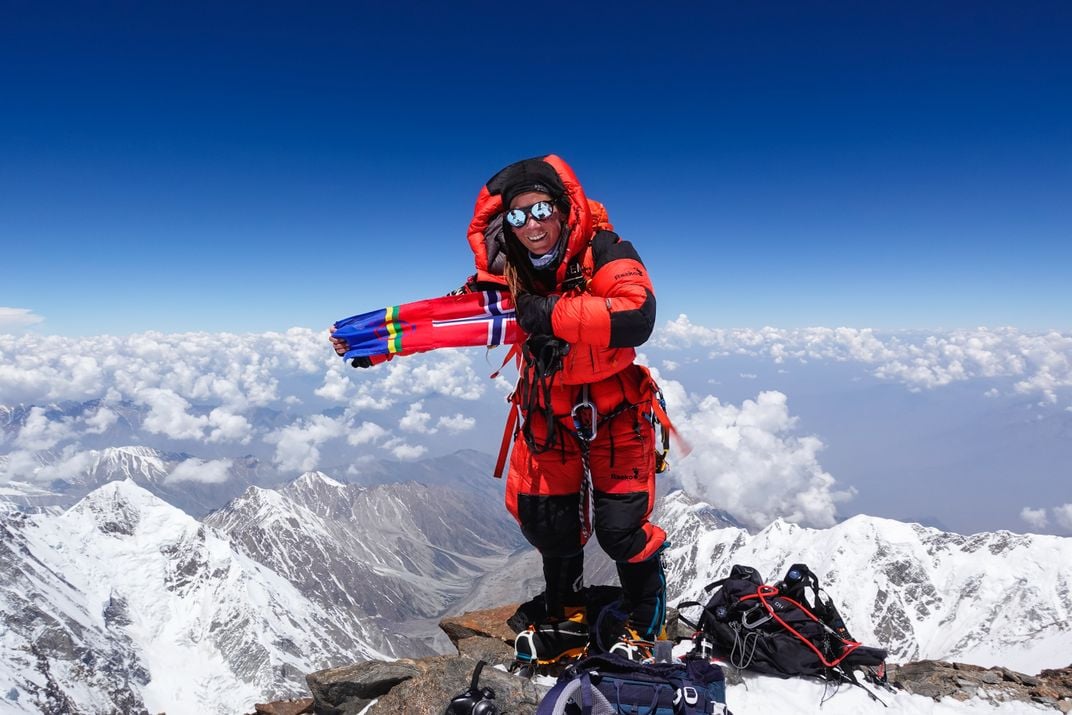 The first climber to summit all 14 peaks was Reinhold Messner (who was also the first to climb Mount Everest solo). Messner took 16 years to climb all 14 peaks, completing the first in 1970 and the last in 1986. He was, however, climbing without supplemental oxygen, a tool Harila did use during her climbs. 
She also used other aids in ways that drew controversy, with critics saying that her team relied heavily on helicopter assistance to shuttle equipment and sherpas. In recent years, the increasingly common use of helicopters in the Himalayas has "drawn criticism for environmental reasons and for undermining employment opportunities in mountain communities," writes Peter Beaumont of the Guardian.
In response, Harila's team tells the Guardian that "Kristin flew only to basecamp. Flying equipment to higher camps is being done for many expeditions. This is to ensure safety of sherpas."
After descending K2, Harila and Tenjin flew into the Kathmandu airport, where hundreds of supporters greeted them with "cheers and flower garlands," reports Binaj Gurubacharya of the Associated Press (AP). 
Reflecting on the attempt, Harila tells the AP that the most challenging peak was K2, where the pair faced "very hard conditions" and "very deep snow." 
Harila has no immediate plans to continue climbing such high peaks. "I don't think I will try any 8,000 meters for a while," she adds. "I have done 28 8,000 meters in total so I think I have done my part."
In the meantime, according to Harila's website, a documentary film is currently in production about her record-breaking climbs.