The World's Driest Desert Is in Breathtaking Bloom
After historic rains, Atacama, Chile is exploding with vibrant wildflowers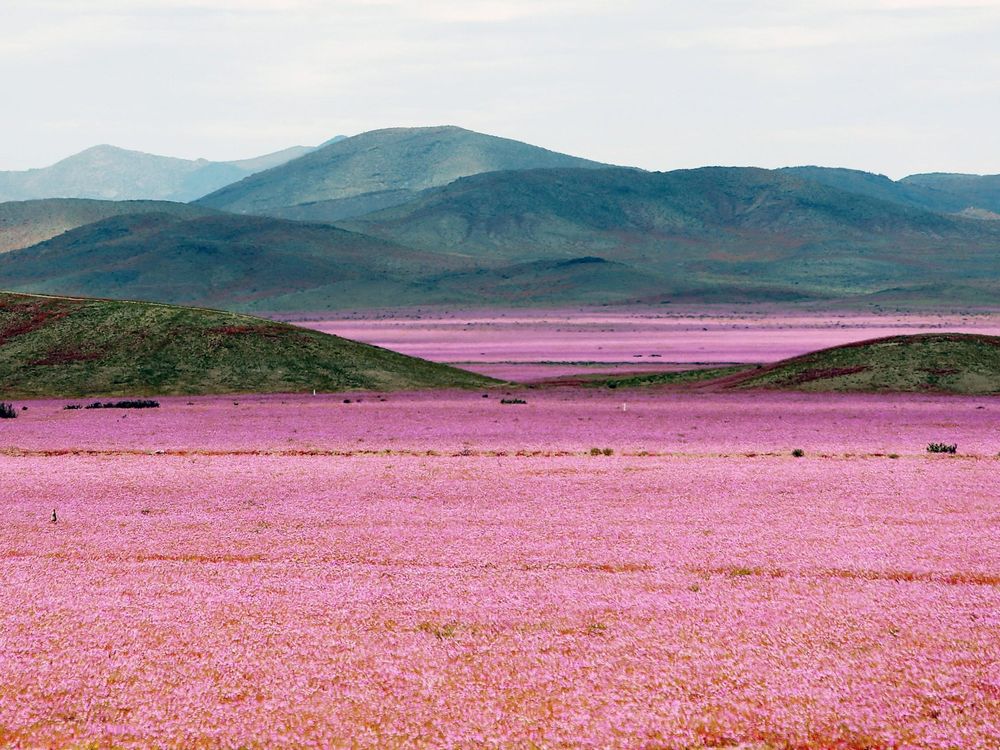 This time of year, everything from trees to sea grasses is exploding with color before falling dormant. But bright colors are usually in short supply in the deserts of Chile. This year, however, is a brilliant exception: A surprisingly intense rainfall has flooded the stark landscape with colors that can compete with the best fall scenes, Brian Lada reports for AccuWeather.com. 
The Atacama Desert, located in northern Chile, earned notoriety as the driest place in the world. Because of its geography and winds, the desert acts like a high-pressure trap that usually keeps low-pressure storm systems out, leaving parts of the parched landscape with less than 0.2 inches of rain per year, according to NOAA.
Earlier this year, though, clouds unexpectedly formed, and heavy storms in March brought rain and even snow. At the time, the rain was a natural disaster. Despite the fact that the region only got two inches of rain, it was enough to overflow the banks of rivers and create catastrophic flooding.
But all that moisture did something else, too: It made the desert spring to life. Now, the usually barren desert is packed with wildflowers, including seemingly endless carpets of pink mallow flowers.
The spectacle is sweet in more ways than one. The EFE news agency reports that the region is expecting 20,000 tourists through November. Can't make your way to Chile to celebrate the rare views? You can still wonder at all of those wildflowers vicariously with the help of a few images:
A Collection on Twitter