Women Report Rampant Sexual Harassment and Assault at Antarctica's McMurdo Research Station
Speaking publicly for the first time, women detailed incidents of violence that had been minimized by employers, per an exposé in the Associated Press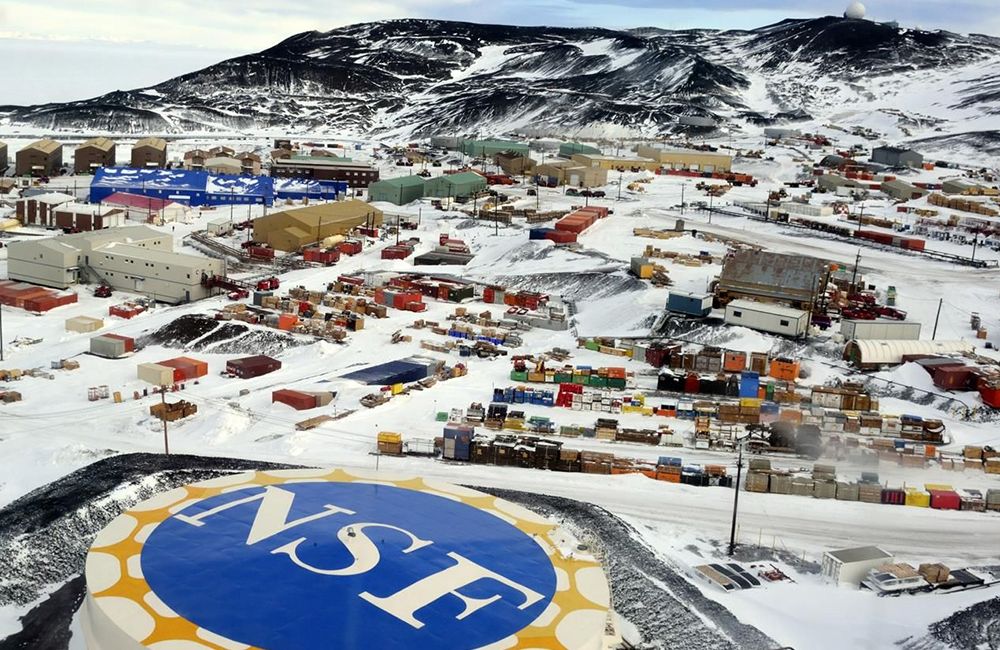 A recent investigation from the Associated Press (AP) has revealed more details on a longstanding culture of sexual harassment and assault at McMurdo Research Station in Antarctica. Employers have been consistently downplaying the situation for years, as sources told the publication. But for the first time, several women spoke publicly about their experiences to the AP's Nick Perry, describing an isolated environment and macho culture that enable rampant harassment and assault. 
Mechanic Liz Monahon, who says her life was threatened by a man working at the station, took measures into her own hands when her pleas to human resources went unanswered: She began carrying a hammer with her for protection. 
"If he came anywhere near me, I was going to start swinging at him," Monahon tells the publication. "I decided that I was going to survive."
Monahon claims she was discouraged from reporting the threats to the deputy United States marshal, who oversees law enforcement for the station. Others reported to the AP that they had been raped, sexually assaulted or groped. One woman says her bosses downplayed her rape to a sexual harassment incident. 
Senior Vice President Melissa Lee Dueñas of the company Leidos, which holds the main contract for the station, tells the AP: "Our stance on sexual harassment or assault couldn't be more clear: we have zero tolerance for such behavior… Each case is thoroughly investigated."
McMurdo was established in 1955 as the United States' logistics hub for the Antarctic Program, which is overseen by the National Science Foundation (NSF). The station is the largest on the continent, complete with 85 buildings including repair facilities, dormitories, administrative buildings, a firehouse, power plant, water distillation plant, wharf, stores, clubs, warehouses and laboratories, per the NSF. Scientific research on topics ranging from biology to geomorphology to climate and astrophysics happens in and around the station. 
In the summer, the small town hosts around 1,000 people. In the winter, its population shrinks to between 200 and 300. Usually, about 70 percent of those living there are men, per the AP. 
In a very remote environment with limited options for entertainment, especially during the winter when the sun doesn't rise on the continent for months, many turn to the station's bars to pass the time. 
A 2015 audit from the NSF found that heavy drinking had led to "fights, indecent exposure and employees arriving to work under the influence," reported USA Today's Nicole Spector at the time. Often, the NSF and Antarctic contractors blame misogynistic behavior on alcohol, per the AP. 
Last year, the NSF released a report based on surveys and interviews from people living at the station, in which 72 percent of women agreed sexual harassment was a problem in Antarctica. Fifty-nine percent said they'd experienced harassment or assault themselves. 
"You're so isolated and so detached from the normal roles in society that often it makes it, for lack of a better word, easier to get away with inappropriate behavior," Meredith Nash, who studies gender in polar science at the Australian National University, told NPR's Becky Sullivan and Joe Palca following the report's release last year. "When people are out doing deep field work, not only do they not have the capacity to report, because you can't call someone or send an email or whatever—if you're working with your harasser, you literally can't get away from them."
After reviewing the sexual harassment report, the NSF released a two-page plan in September 2022, which listed eight steps the agency will take to mitigate the problem. These included establishing a Sexual Assault/Harassment Prevention and Response office, improving background check procedures for employees and providing training about sexual harassment and assault. The agency also suggested improving security measures, such as by adding peepholes in bedroom doors, restricting access to master keys that can open multiple dorm rooms and giving field personnel more satellite phones.
Some have called these steps "surface-level," saying the station's misogynistic culture requires a systemic response, wrote Undark's Christian Elliott in February. Diversifying the demographics—which right now, are mostly male and mostly white—could play a role in that, researchers told the publication. 
"Programs should be seeing sexual harassment as a catastrophic risk to the organization… treating it just like they would with any other legitimate safety issue that they cater for to manage risk around—like falling in a crevasse," Nash told Undark. "Like all the things people get trained to survive in an extreme environment. Sexual harassment should be at the top of the list too, and it's just not."