Wolves Are Making a Comeback at Michigan's Isle Royale National Park
Since their reintroduction in 2018, the wolves have rebounded from just two inbred individuals to 31 healthy animals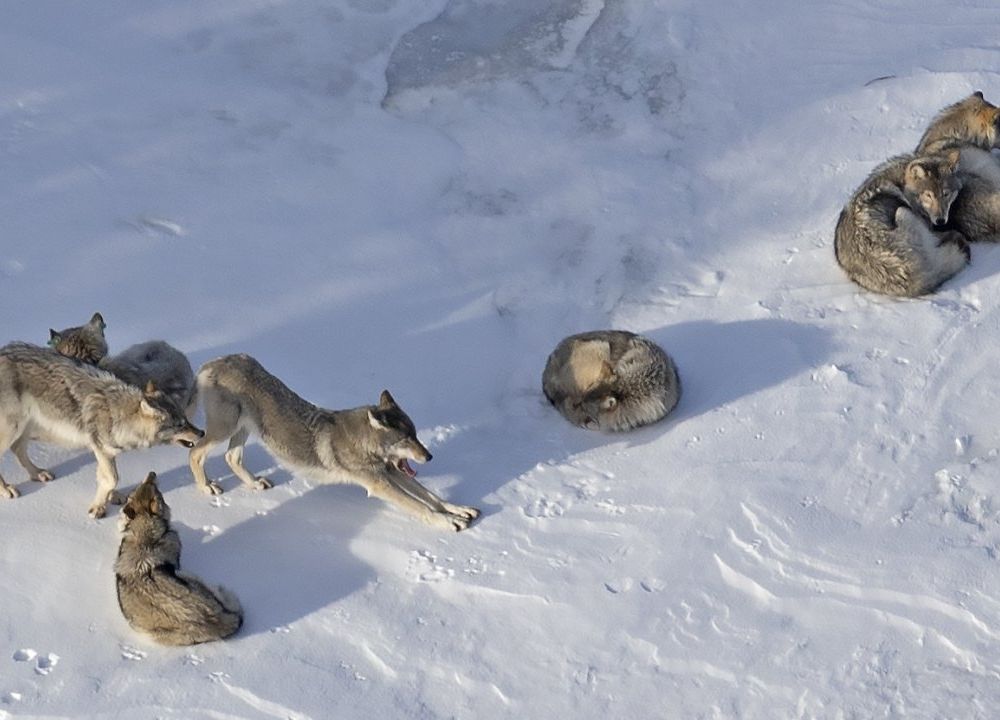 Wolves are making a comeback at Isle Royale National Park in Michigan after nearly disappearing from the rugged island chain because of inbreeding and disease.
The archipelago in northwestern Lake Superior—centered around a 207-square-mile island—is now home to 31 wolves, despite hosting only two in 2018. According to the latest survey led by researchers at Michigan Technological University, the wolf population has grown by three individuals since last year. And scientists are hopeful the group will be even larger when they count again: Based on their observations, they suspect up to five female wolves may have pups this summer.
But wolves are only one part of the park's wildlife management efforts—the island's moose population, meanwhile, is on the decline. The number of moose now stands at 967 individuals, down from 1,346 last year and 2,060 in 2019. Though the growing wolf population is responsible for some of those deaths—researchers say wolves killed 26 moose from January to March this year—the vast majority of the behemoth mammals died of starvation.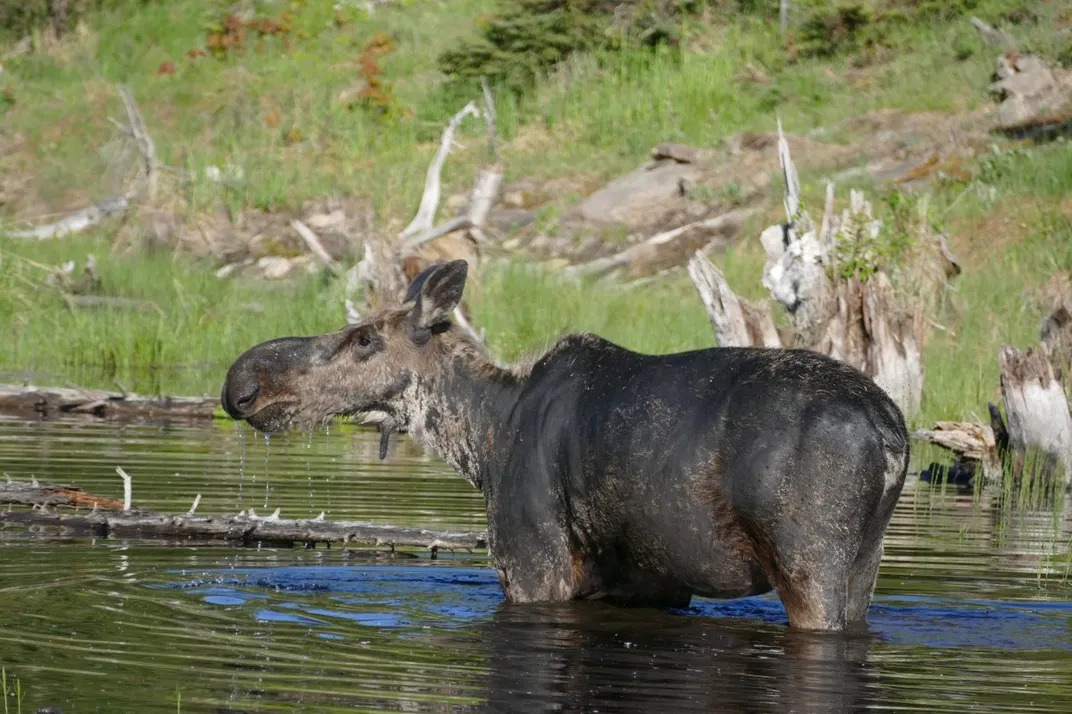 Isle Royale moose are suffering from malnutrition because their primary winter food sources, balsam fir saplings, are infested with spruce budworms. The moose also contribute to their own demise by overbrowsing the young trees, which prevents them from maturing and dropping pine cones that would create more firs. In this way, the moose die-off—though dramatic—is "needed," writes John Flesher of the Associated Press (AP).
Overall, this year's survey results indicate slow and steady progress toward restoring the island's predator-prey balance. In 2018, wildlife experts with the National Park Service (NPS) began translocating wolves to the island to help boost their nearly nonexistent population and keep the number of overgrazing moose in check.
Just two, highly inbred wolves remained within the national park in January 2018, and scientists did not observe any new litters between 2015 and 2018. To restore the predators' numbers, biologists began trapping wolves in Minnesota, Canada and Michigan's Upper Peninsula, then bringing them to the island.
Within a year, those efforts appeared to be paying off: Researchers observed one litter of wolf pups in 2019, followed by two litters in both 2020 and 2021. Last year, they suspect wolves had three—or possibly four—litters of pups.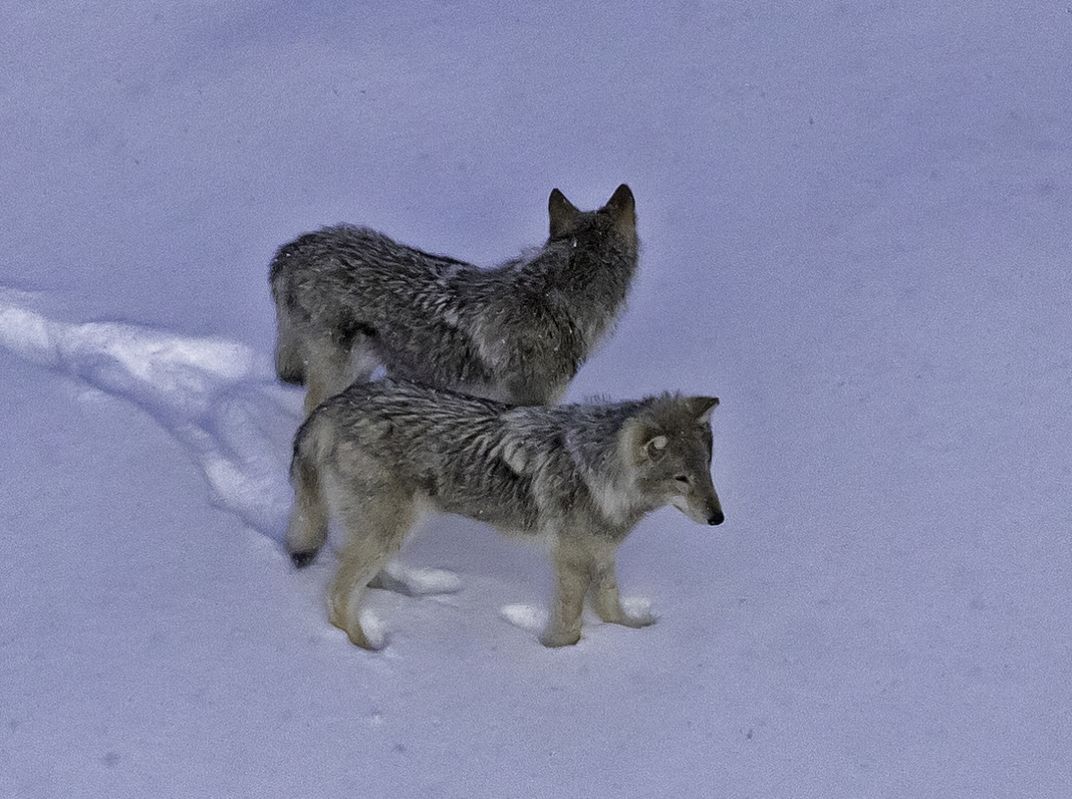 Today, most of the wolves roaming the island were born there. Adult wolves are also living longer. Together, these and other data suggest the island is on a path toward a healthy wolf population.
"It's been hugely successful," says Sarah Hoy, an animal ecologist at Michigan Tech and one of the project's leaders, to the AP. "That's what everyone was hoping for."
Still, not everyone supports this type of human intervention into natural wildlife dynamics. At Isle Royale and elsewhere, wolf reintroduction remains a hotly debated issue. In Colorado, voters narrowly approved a controversial 2020 ballot measure to reintroduce wolves in the state—the final tally was 50.91 percent in favor of reintroduction and 49.09 percent against it.
Researchers have been investigating the complex dynamic between wolves and moose on Michigan's remote island since 1958. The study, now in its 65th year, is the longest-running predator-prey study in the world, reports Mlive.com's Tanda Gmiter. Since the island is roughly 12 miles from the nearest stretch of mainland—located to the north, in Canada—many species of wildlife cannot reach it, according to the NPS. As a result, its simple ecosystem—which has fewer variables than other, more complex ecosystems—makes it an ideal place for researchers to run long-term studies like this one.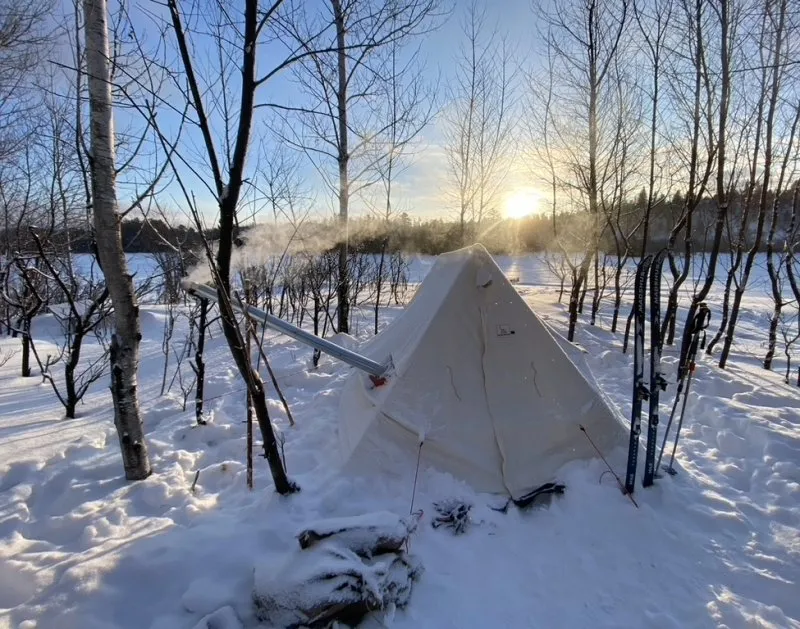 Established in 1940, Isle Royale National Park is one of the least-visited national parks in the country—last year, it recorded just 25,454 visits, according to NPS statistics. It's only accessible by boat or seaplane, but its remoteness is part of the allure. Adventurous travelers visit to take advantage of the island's nearly untouched landscape and spend their time hiking, camping, backpacking, fishing, swimming, paddling and scuba diving.
To survey the Isle Royale moose and wolf populations this year, researchers spent seven weeks from late January to early March at the park. They counted animals white flying overhead in planes, as well as while snowshoeing and cross-country skiing on the ground. The animals "frequently reveal intimate details of their daily life experiences"—as long as humans are willing to stop and pay attention, according to the project's website.
"As predator and prey, their lives and deaths are linked in a drama that is timeless and historic," per the website. "They all tell us something important about our relationship with nature."