With 502,165 Bulbs, Australian Man Retakes World Record for Most Christmas Lights on a Single Home
David Richards first claimed that title back in 2001, with a paltry 331,038 lights, but last year he was overtaken by a New York family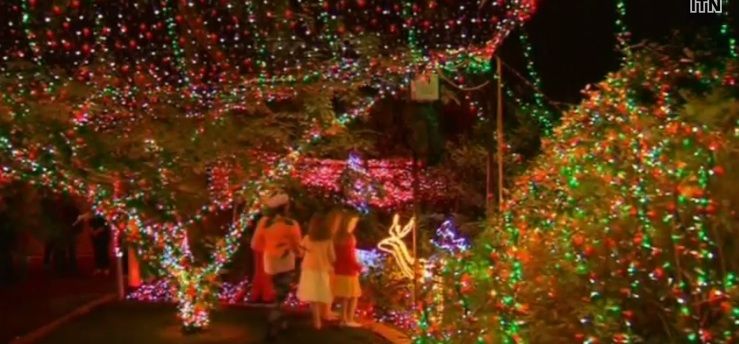 David Richards, an Australian father and lawyer, just took the title of Guinness World Record for most decked-out, Christmas light-strewn home. Over the month of October, he strung up 29 miles of wire, consisting of 502,165 single bulbs, the Atlantic reports.
This is not Richards' first time at the Christmas light record rodeo, however. He claimed that title back in 2001, with a paltry 331,038 lights, according to the Atlantic. He lost the title last year when a family in New York slapped up 346,283 lights. The price of bright, shining victory is steep, however. As the Atlantic reports, Richards' electricity bill will increase by some $2,000 per month until it's lights out for the display.
Besides reclaiming the Guinness gold, Richards said he put up the display to raise money for charity, NPR says. Proceeds will go to SIDS and Kids Act, groups that fight and raise awareness about sudden infant death syndrome. In 2011, NPR writes, a smaller light show he put on generated around $70,000 in donations.
More from Smithsonian.com:
A Twinkling Christmas Tree Powered By an Electric Eel
Dreaming of a Green Christmas