Wisdom the Albatross, the World's Oldest Known Wild Bird, Has Yet Another Baby
Wisdom is 63, and this is thought to be her 35th-or-so chick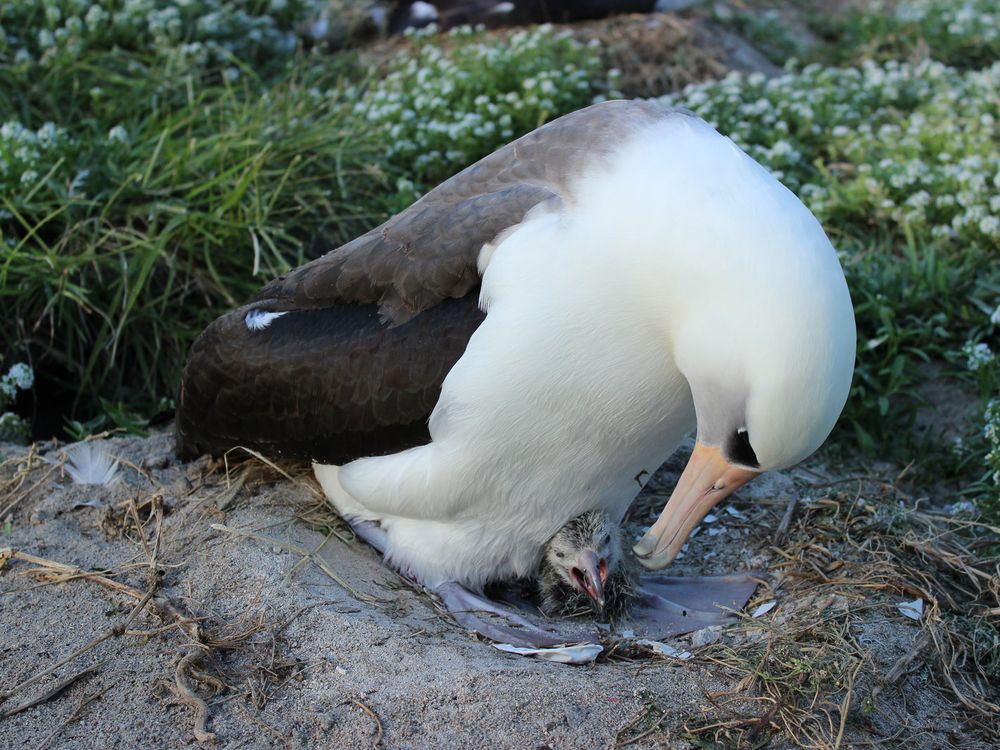 The old bird's still got it. Wisdom the Albatross is the oldest known wild bird in the world, and she just hatched a chick.
Wisdom is thought to be 63 years old, and she's been hatching chicks roughly every other year for her entire adult life. This latest chick is her 30-somethingth hatchling, but lest you think she's been calming down with age, LiveScience says that this is the seventh year in a row that Wisdom has reproduced.
As Smart News wrote last year, albatrosses mate for life. Wisdom has been at it for long, though, that she's probably had to find new partners along the way.
The U.S. Fish and Wildlife Service has a video of Wisdom laying her egg, if that's your thing, as well as more photos of the senior albatross and her chick.