An Expansive, Privately Funded Park in Patagonia Will Open to Visitors This Winter
This beautiful park—which foreign conversationists love—is putting wild animals and local gauchos at odds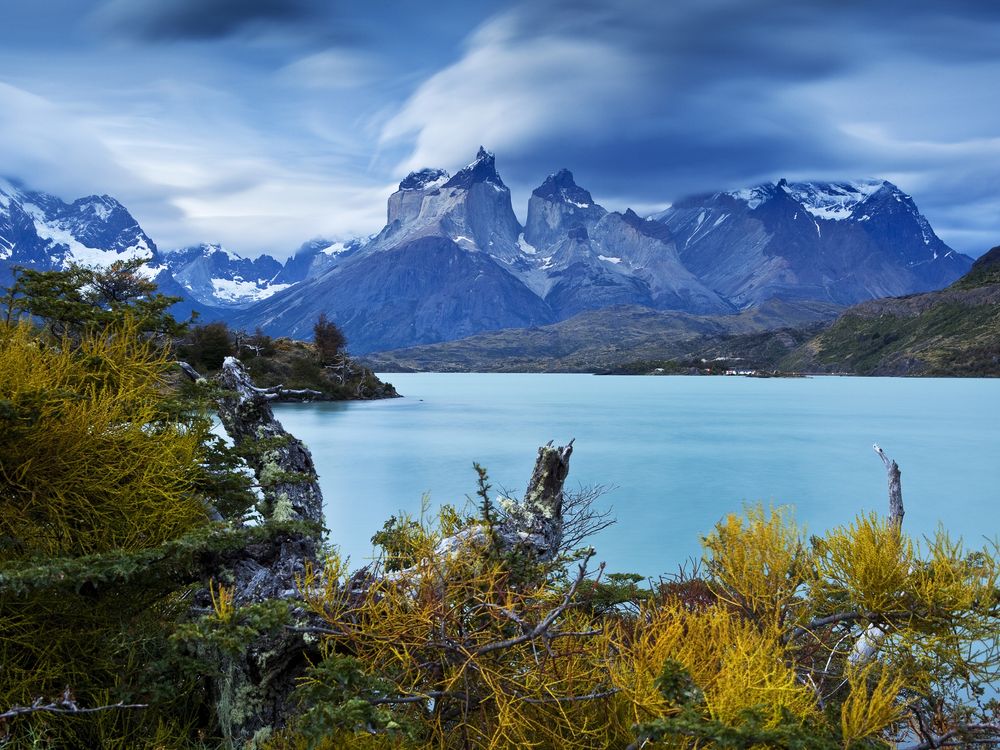 Chile already has 36 national parks, 49 national reserves and 15 natural monuments, but they will soon get one more, without having to build any of the welcome centers, trails, or other infrastructure projects that are required to create an accessible public space. 
That's all being taken care of by Conservación Patagonica, a non-profit started by Kristine Tompkins, the former CEO of Patagonia, the clothing company. Conservación Patagonica is building the park with the intention of donating it to the Chilean government once it is up and running. The organization did this before, most notably in Argentina, where in 2002, they donated Monte Leon National Park to the Argentinian government. 
Travel writer Dana De Graff wrote about her experience as a working for Conservación Patagonica in the nascent Parque Nacional Patagonia for National Geographic's Intelligent Travel website: 
Having a national park as a backyard was exhilarating. I had unfettered access to hiking trails, mountains, lakes, rivers, valleys, forests, steeps, and grasslands. The landscape often brought me to tears, and I don't cry easily. I saw foxes, horses, deer, guanacos, flamingoes, and hares on a daily basis; once, I saw a puma dart out of the grasslands and tear up and over a hill.

Of course, it wasn't always easy living in such an isolated place. Road closures due to rockslides, ice, and mud were part of daily life, the Internet was slow or nonexistent, and machismo was (and is) an ever-present reality. The winter, with its darkness and solitude, was the hardest season for me to endure; I did, however, gain an appreciation for boxed wine and the warmth of a simple wood stove.
The park is technically open to the public now, but Conservación Patagonica asks that visitors plan on being as self-sufficient as possible if they choose to visit before the park officially opens to the public this December. 
The entire effort has cost millions of dollars and has been hailed by many conservationists. But there is still some controversy around the project, as Bloomberg Businessweek found last month:
Patagonia Park has also become a lightning rod for local grievances. In the transition from cattle and sheep to tourism, local leaders say, the park has cost the region jobs, left rancher families destitute, and driven up prices on livestock. Much as American ranchers fight the reintroduction of wolves in Wyoming, the Tompkinses' critics also say that studying pumas, rather than killing them, has led to livestock losses on bordering properties. Moreover, locals and even foreign academics lament that in their zeal to protect wildlife, the Tompkinses will drive the gauchos, the cowboys of Patagonia, into cultural extinction.
Kristine and Doug Tompkins hope that given time, relations will improve and they will be able to have a mutually beneficial relationship with the local community. 
As Doug Tompkins told Businessweek: 
"You can't get everybody to agree on anything, anywhere," Doug says. "But what you do find out is that with a national park most everybody agrees after the fact. This is the interesting thing. Around the world, parks face fierce local opposition. Five, 10 years go by and that opposition sort of evaporates. … If you went to West Yellowstone and you told them there that they were going to decommission Yellowstone National Park, well, they'd threaten to shoot ya, or write you off as a nutcase. But if we go back to Yellowstone—wow, there was all sort of opposition in the beginning."