National Cathedral to Replace Confederate-Themed Stained Glass With Art Dedicated to Racial Justice
Artist Kerry James Marshall will create two new windows for the historic Washington, D.C. church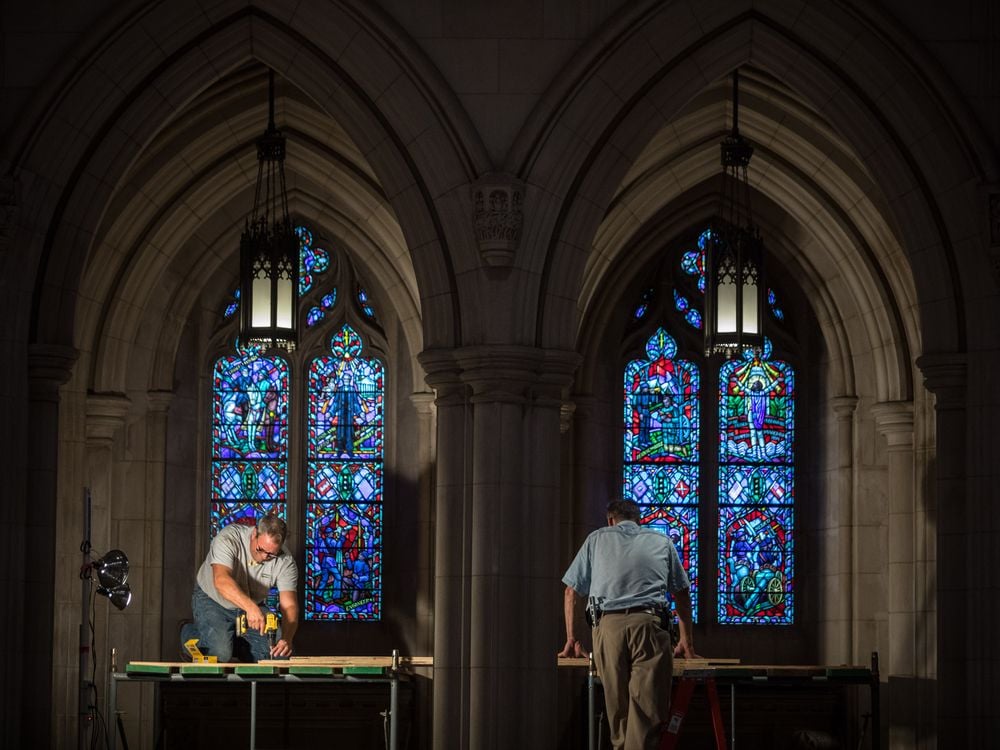 Newly commissioned works by artist Kerry James Marshall will replace two Confederate-themed stained-glass panels at Washington National Cathedral, the Washington, D.C. house of worship announced Thursday.
Marshall, whose "distinctive body of work engages audiences on issues of Black identity," per the Smithsonian American Art Museum, will design his first-ever set of stained-glass windows for the project. Poet Elizabeth Alexander is set to write a composition that will be inscribed alongside Marshall's racial justice–themed creations. The panels may be installed as soon as 2023, reports Peggy McGlone for the Washington Post.
These additions will fill niches on the cathedral's southern wall that once held windows dedicated to Confederate generals Robert E. Lee and Stonewall Jackson. The United Daughters of the Confederacy (UDC) donated the stained-glass panels, which were installed in 1953, to the church.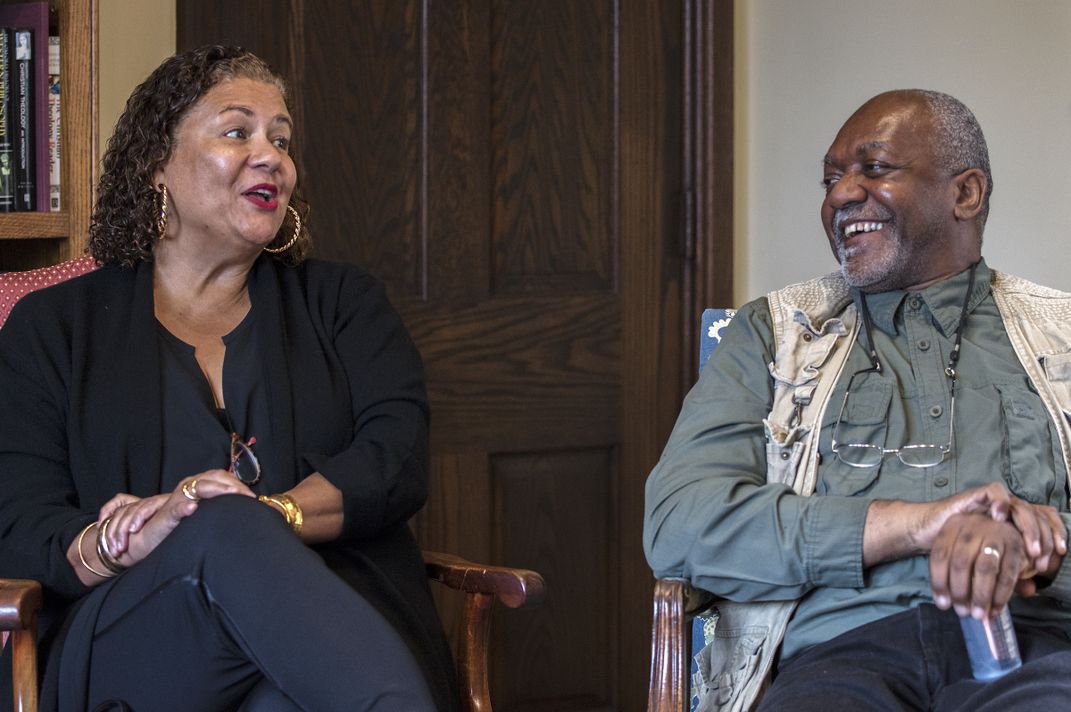 Cathedral leaders first began discussing the windows' removal in 2015, after a white supremacist killed nine Black churchgoers in Charleston, South Carolina. These murders, as well as the 2017 Unite the Right rally that left one person dead, occasioned a national reckoning with the Confederate symbols that still decorate many American public spaces and institutions.
Both windows were deconsecrated and placed in storage in September 2017.
"The windows became barriers for people to feel fully welcome here," the cathedral dean's, Randolph Hollerith, tells the New York Times' Patrick Wehner.
"For nearly 70 years, these windows and their Confederate imagery told an incomplete story; they celebrated two generals, but they did nothing to address the reality and painful legacy of America's original sin of slavery and racism," says Hollerith in a statement. "We're excited to share a new and more complete story, to tell the truth about our past and to lift up who we aspire to be as a nation."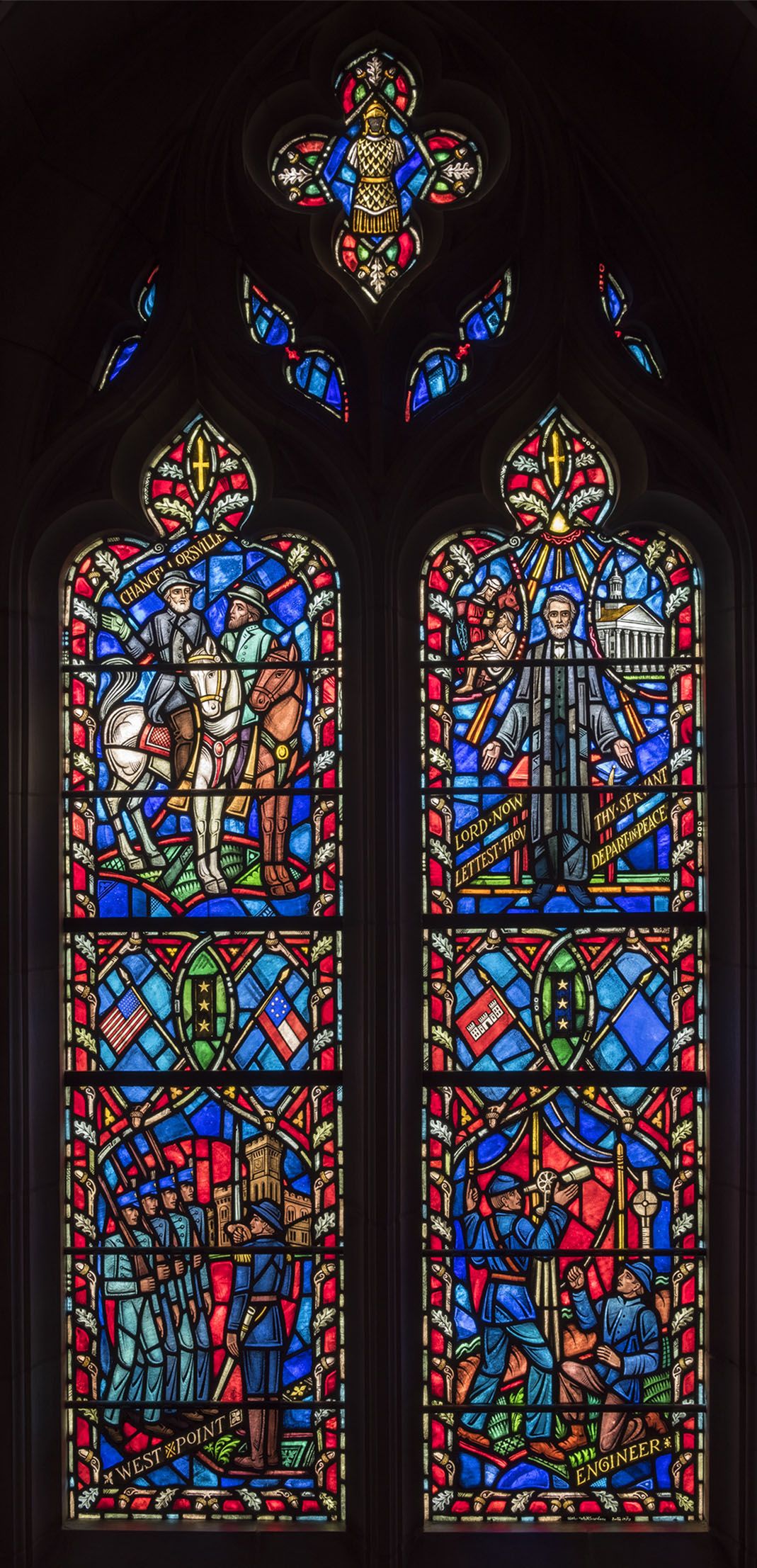 Though the Jackson window remains in storage, Lee's has since traveled to the Smithsonian's National Museum of African American History and Culture (NMAAHC), where it is on view in a major exhibition titled "Make Good the Promises: Reconstruction and Its Legacies."
The show traces the years immediately following the end of the American Civil War, when four million newly freed Black Americans struggled to "define themselves as equal citizens—to own land, to vote, to work for fair wages, build safe communities, educate themselves and to rebuild families torn apart by slavery," according to a museum statement.
"Reconstruction and Its Legacies" also analyzes how white supremacist groups have tried to obscure the atrocities of enslavement and the true history of the Civil War. For more than 100 years, organizations such as the UDC have employed variations of the "Lost Cause" myth, a pseudohistorical ideology that suggests the Confederate States waged war to protect states' rights, not in defense of the institution of slavery.
"The movement launched over a century ago by the UDC to install Confederate monuments and memorials in public places was not an innocent act of heritage, pride or civic beautification," NMAAHC curator Paul Gardullo tells Smithsonian magazine.
Instead, he explains, "It was a concerted effort to mark and embed a false myth of slavery, the Civil War and Reconstruction across the national landscape in an attempt to help reinforce segregation, Jim Crow, and racial intimidation and terror of African Americans."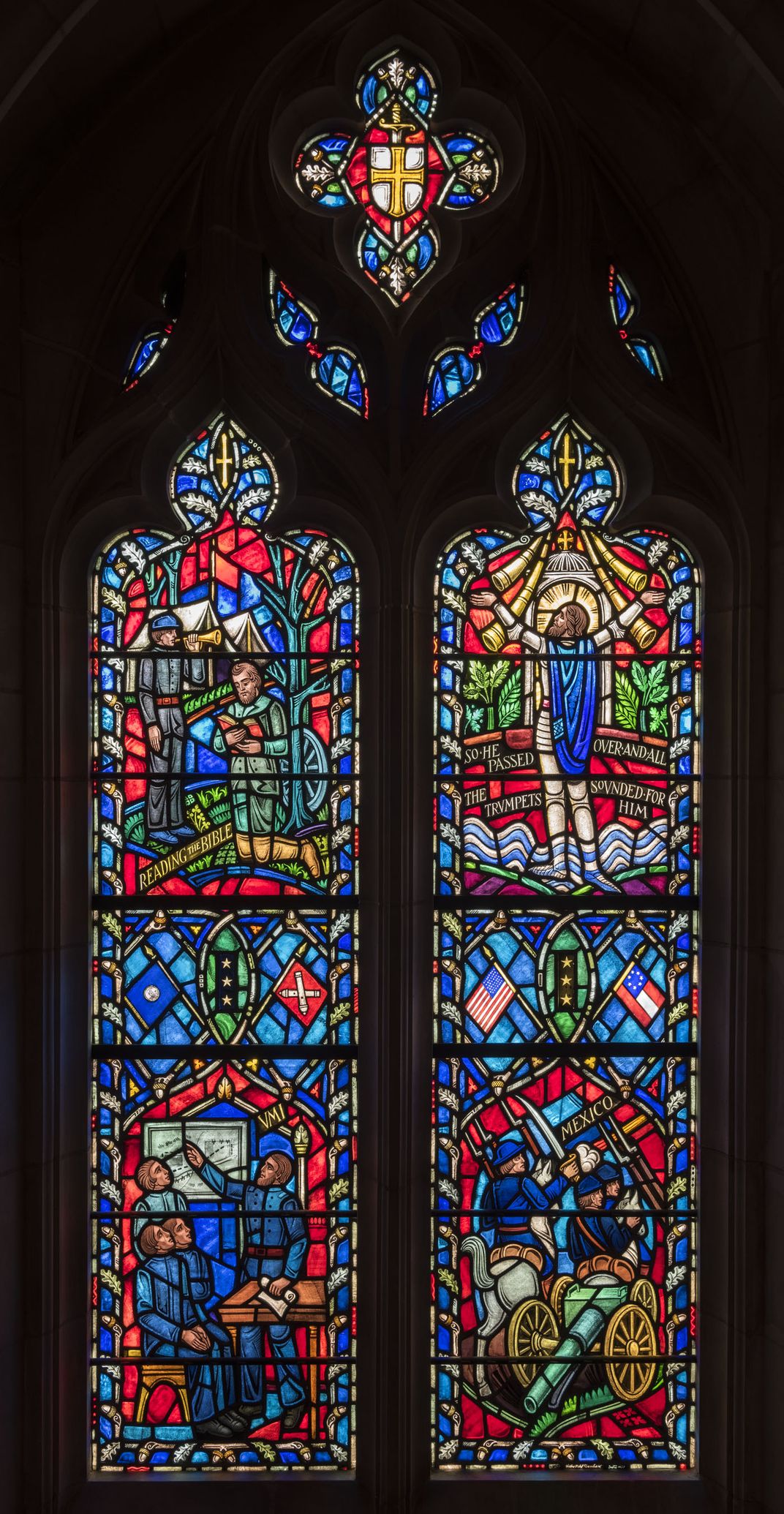 Framed in this light, Lee's stained-glass window comprises just one piece of a national campaign to rewrite history after the war.
In the context of the exhibition, Gardullo says, the window can help "visitors understand … how deep and wide the myth of the Confederate Lost Cause was spread, even into our national and most sacred institutions. It also illustrates the ways in which ugly histories of racism and violence can be easily masked or made to seem beautiful through art."
The primary church used for national prayer services and funerals of Washington's elite, the cathedral boasts a vaulted Gothic ceiling and a large collection of multicolored stained-glass windows. Marshall's panels will eventually join the popular Space Window, which was installed in 1974 in honor of the fifth anniversary of the Apollo 11 lunar landing and contains a small moon rock at its center.
"Cathedrals are never finished, and it's a wonderful thing to be able to add beauty and meaning to this place when it's already full of so much beauty and meaning," Hollerith tells the Post.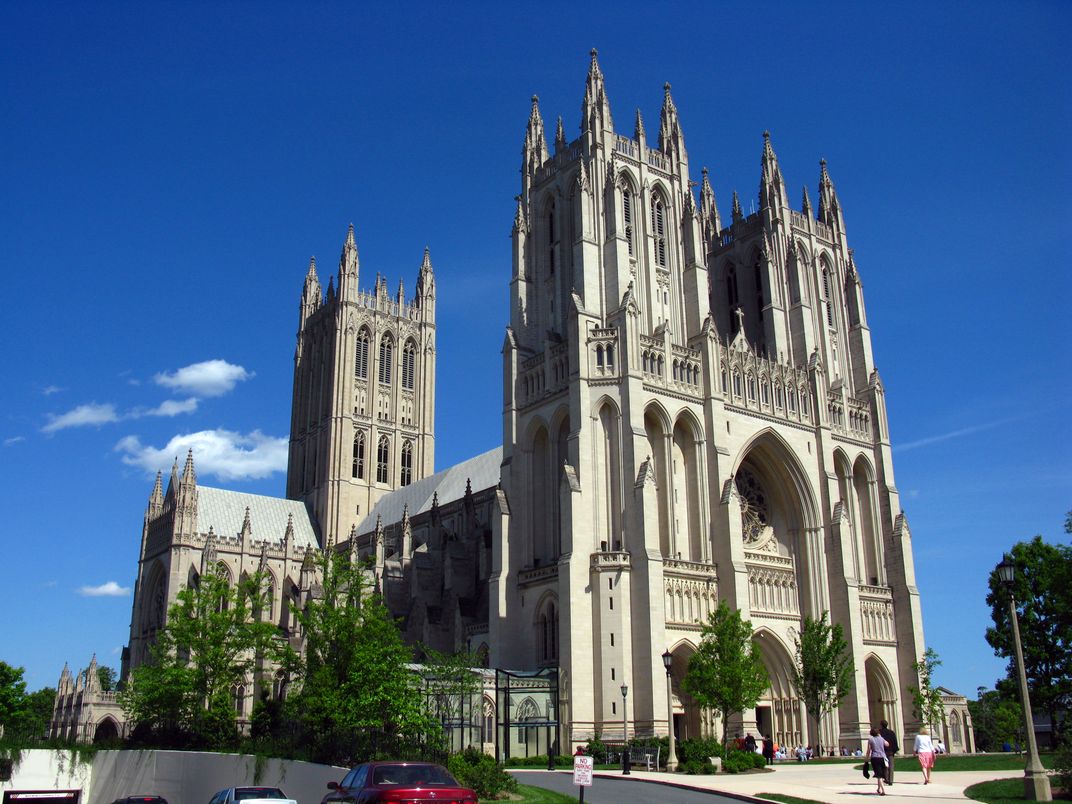 Born in Alabama in 1955, Marshall has earned international acclaim for his large-scale paintings and sculptures, which render joyful, mundane and spectacular scenes of African American life in compositions rich with references to the Western canon. As the artist tells the Post, he will accept only a symbolic fee of $18.65 for his work on the windows, as he considers the assignment "a spiritual transaction, not a commercial transaction."
In a livestreamed announcement Thursday, Marshall said that designing an artwork for the cathedral is a "monumental task."
He asked, "How do you create something that draws people to it? That has the capacity to elevate their conception of … what it means to be an American, and their conception of what it means to engage with the complex narratives of history that we all have some relationship to?"
Marshall concluded, "That's really what my job is going to be."