Win a Stay at a Castle Fit for "Beauty and the Beast"
Though it's a Scottish castle, not French château, it's sure to be a fairytale trip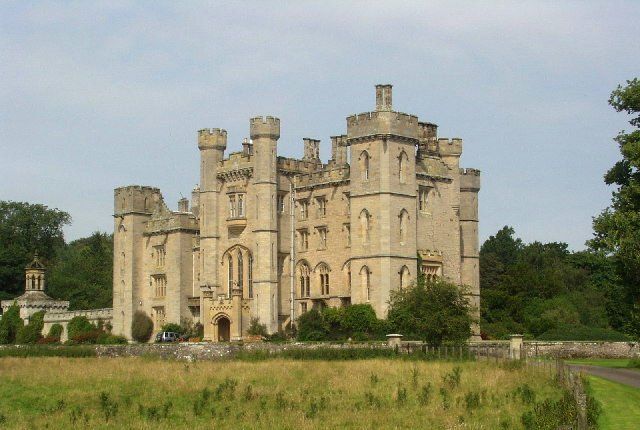 Duns Castle, located about an hour from Edinburgh, Scotland, boasts more than 1,000 acres of land, including woods and meticulously manicured gardens. The estate is also littered with history. The oldest element, the Norman Keep or Pele Tower, dates back to the early 14th century. Now, Meredith Carey writes for Conde Nast Traveler, you (along with 20 friends) can win a chance to stay at the storied castle.
Carey writes that the vacation rental site HomeAway is auctioning off a trip to the historic property as part of a promotion for the live-action Disney adaptation of Beauty and the Beast. While Stacy Conradt at mental_floss notes that the 1991 animated version actually drew inspiration for the Beast's Castle from France's Chateau du Chambord, it's easy to imagine the Beast taking up residence in Duns Castle, a sweeping gothic estate complete with its own ghost.
"The group will have the entire castle and its 1,200 acres to themselves to enjoy as they wish and can partake in a variety of activities ranging from archery to falconry," HomeAway tells Jessica Plautz at Travel + Leisure. "Or, they may prefer to dance, sing, read books, or perhaps even talk to the furniture and hope it will talk back."
If the furniture in Duns Castle could talk, it would have plenty of stories to tell. The original defensive tower is said to have been built around 1320 by Thomas Randolph, Earl of Moray. The estate later witnessed an uprising against Charles I in 1639 after Presbyterian Scots rejected the king's effort to force the English and Scottish churches closer together, as the British Civil Wars, Commonwealth and Protectorate project details.
The Duns Castle got its gothic styling later, in the 1800s, under the auspices of architect James Gillespie Graham. The castle's many rooms include a dining room that seats 60, a billiards room dating from 1836 and a drawing room with full-size bay windows. Fittingly, the Duns Historical Society notes, the castle's coat of arms includes roses (though odds are they're not the enchanted variety).
While the castle isn't under any spell, time is running out to enter the contest, so make sure to put your name into consideration by March 31.