Wildlife Trade Researcher Esmond Bradley Martin Found Murdered in Kenya
He helped shine a light on the shadowy trade of ivory and rhino horns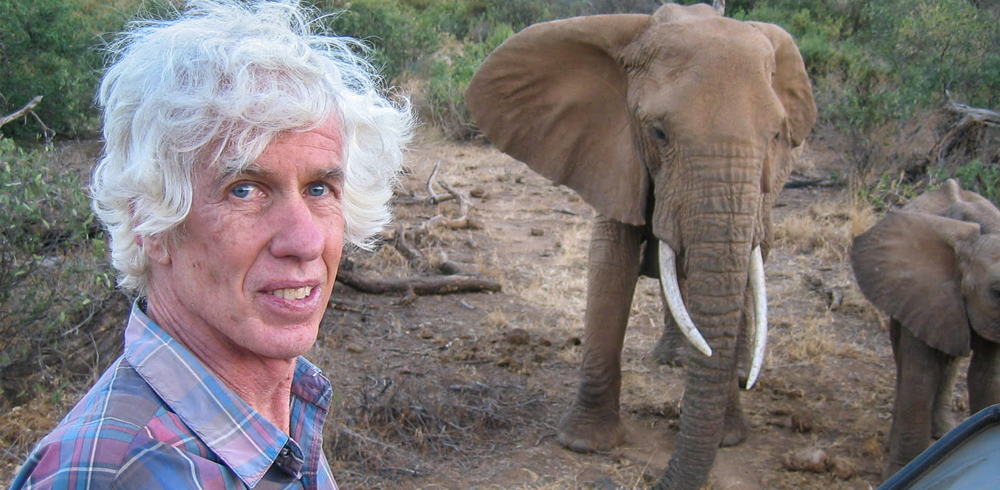 Esmond Bradley Martin, the American investigator who conducted vital research into the wildlife trade, was found dead in his home in Nairobi Kenya. According to Bibi van der Zee of the Guardian, he had sustained a stab wound to the neck and police are investigating his death. Initial reports indicate that authorities believe Bradley Martin, who was 75 years old, was killed during a botched burglary.
Since the 1970s, Bradley Martin had worked to shine a light on the international black market for ivory and rhino horns. As Jani Actman of National Geographic reports, he conducted dangerous investigations, posing as a buyer of illicit goods in order to determine black market hubs and prices.
Bradley Martin produced numerous reports detailing trends in a shadowy trade that has led to the decimation of elephant rhino and elephant populations in Africa. In 2008, for example, he described the increasing demand for rhino horns in Yemen. In 2010, he highlighted the booming ivory market in Hong Kong. Reuters reports that at the time of his death, Bradley Martin was preparing to publish a report showing how the ivory trade had shifted from China, which brought an end to its ivory trade last year, to neighboring countries.
In a 2017 interview with Nomad Magazine, Bradley Martin explained how his research helped clear up misconceptions about the operations of the ivory trade. "If you asked about elephant ivory, most would say it was going to China, and being used for carvings," he said, recalling the early years of his career. "But do you know where most of it was going? Forty percent ended up in Japan, where it was used for making name seals, called hankos. About 20 percent went to Europe, and 10-15 percent to the United States. The point is, if you want to save these animals, you've got to know where the market is and combat it."
Dan Stiles, who worked with Bradley Martin for many years, tells the Guardian's van der Zee that his colleague "really woke up the world to what was going on" with the ivory trade. "Once you had the data you could then monitor the trade," Stiles adds.
There is no indication thus far that Bradley Martin was targeted in a deliberate attack, but van der Zee reports that there are "concerns that the murder may have been related to Bradley Martin's work." A number of wildlife conservationists and campaigners have been murdered in recent years, among them Wayne Lotter, who was shot dead in Tanzania in 2017.
In a statement, the conservation organization Save the Elephants called Bradley Martin a "passionate champion of wildlife, meticulous researcher and advocate of the truth."
"Conservation has lost an important figure, elephants have lost a great champion," the statement adds. "[T]he shock of Esmond's death will be felt around the world."