Ireland's Wild Atlantic West Is the Longest, Uninterrupted Coastal Route in the World
The Wild Atlantic Way skirts the entire west coast of Ireland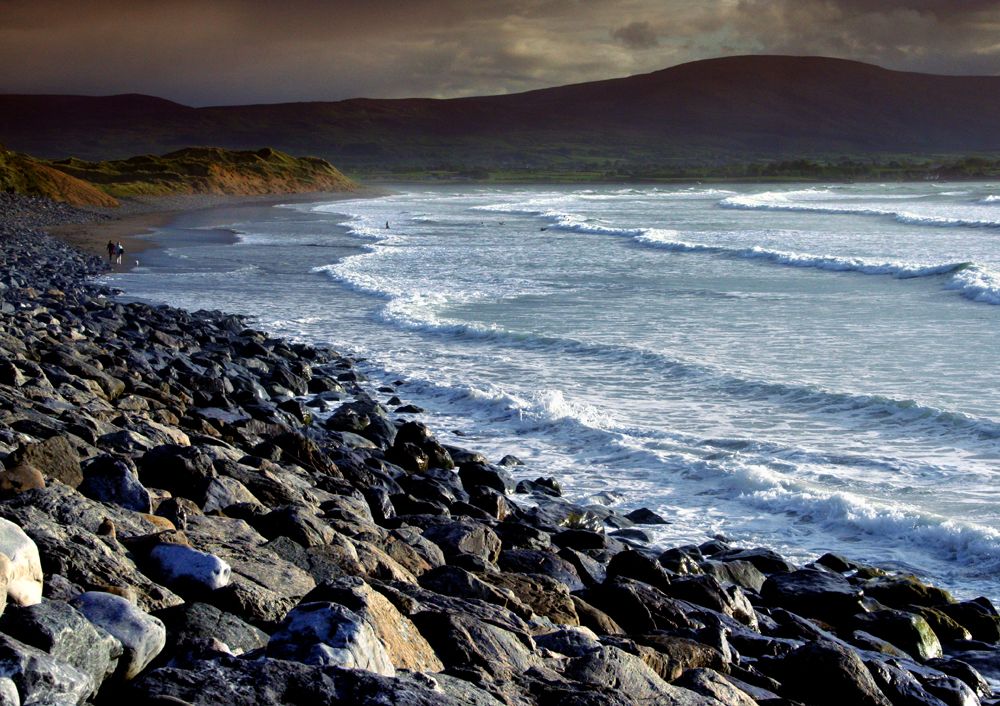 Here's your typical Ireland itinerary: stop into Dublin, visit the Guinness factory, go south to Cork to visit the Blarney stone. Drink more Guinness. Visitors rarely make it to the wildly beautiful west coast of Ireland, and so the tourism board of Ireland has opened the Wild Atlantic Way, the longest uninterrupted coastal route in the world.
The road skirts the entire west coast of the island nation, from the border with Northern Ireland, all the way south to the town of Kinsale near Cork. BBC Travel raved about the opportunities to watch dolphins, wales and seals frolic in their natural habitats and to get in the water by kayaking and surfing. Those who prefer not to brave the wild waters of the North Atlantic can try foraging for food on the beach, and riding a Connemara pony out to an island. 
The Wild Atlantic Way joins other coastal roads like Iceland's Ring Road, or Australia's Great Ocean Road—as dream routes for road trip junkies.