Why There Won't Be Any Monuments to Fidel Castro in Cuba
El Comandante had one last dictate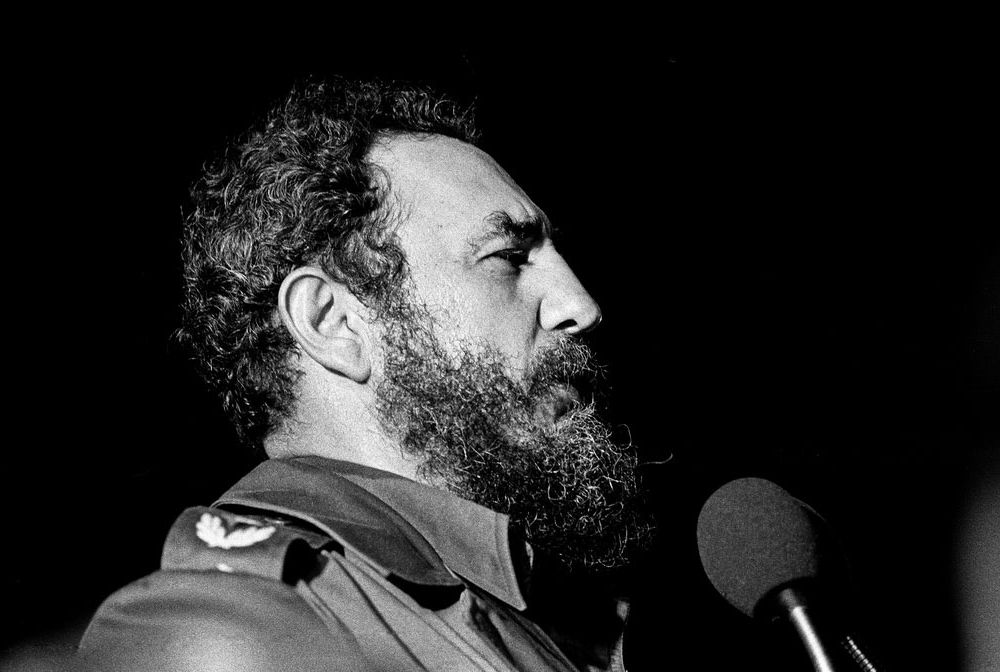 When Fidel Castro's remains reached their final destination in Santiago de Cuba after a week-long journey, they were placed in a boulder-like tomb in a private family ceremony. It was an oddly low-key end for the Communist leader known for his large-scale social programs and mass rallies. Now, there's another surprise to those who would think that his name will live on with streets and status in his honor, reports the AFP: Cuba intends to ban erecting monuments to Castro.
Castro's dying wish was that no monuments be erected in his honor in Cuba and that a cult of personality be avoided, according to his brother, Raul. As the AFP reports, Raul Castro, who is now president of Cuba, said that his brother rejected the idea of "monuments, busts, statues or other similar forms of tributes in his memory."
The news was, ironically, delivered at a huge mass rally in Santiago de Cuba, where the ashes of the 90-year-old dictator were buried. At the rally, Raul Castro joined with foreign dignitaries and political leaders and vowed to defend his brother's socialist legacy—just not through statues. As Diego Oré and Sarah Marsh report for Reuters, "El Comandante"'s face can be spotted in portraits and on billboards throughout the country, but there are no statues or landmarks in his name.
With the announcement, it's looking like the only public landmark overtly devoted to Castro will be his tomb in Santiago de Cuba. The city, which calls itself "the cradle of the Cuban revolution," is the island's second largest. Castro chose to be buried there near remains of José Martí, a Cuban revolutionary journalist who was killed while leading an insurrection against the Spanish government. Castro revered him and saw himself as carrying on the "Cuban Apostle"'s life work.
Castro's dying wish may have been clear, but it's not certain his final request will be respected. As Joseph Bamat reports for France24, that could be complicated. Sources tell Bamat that they doubt the Cuban government will follow through on its promise. Bamat also notes that Ernesto "Che" Guevara, the Argentine revolutionary, has long been a familiar face on merchandise sold all over the world.
Will Fidel's bearded face become the next Che? Given the revolutionary's penchant for disappearing and executing dissidents, that's hard to imagine. But personality cults don't care about laws—and now that Fidel Castro is dead, he can no longer control how he's discussed, memorialized or remembered.