Why the National Zoo Is Saying Goodbye to Its Giant Pandas
Staff remain hopeful that members of the threatened species will be back in Washington in the near future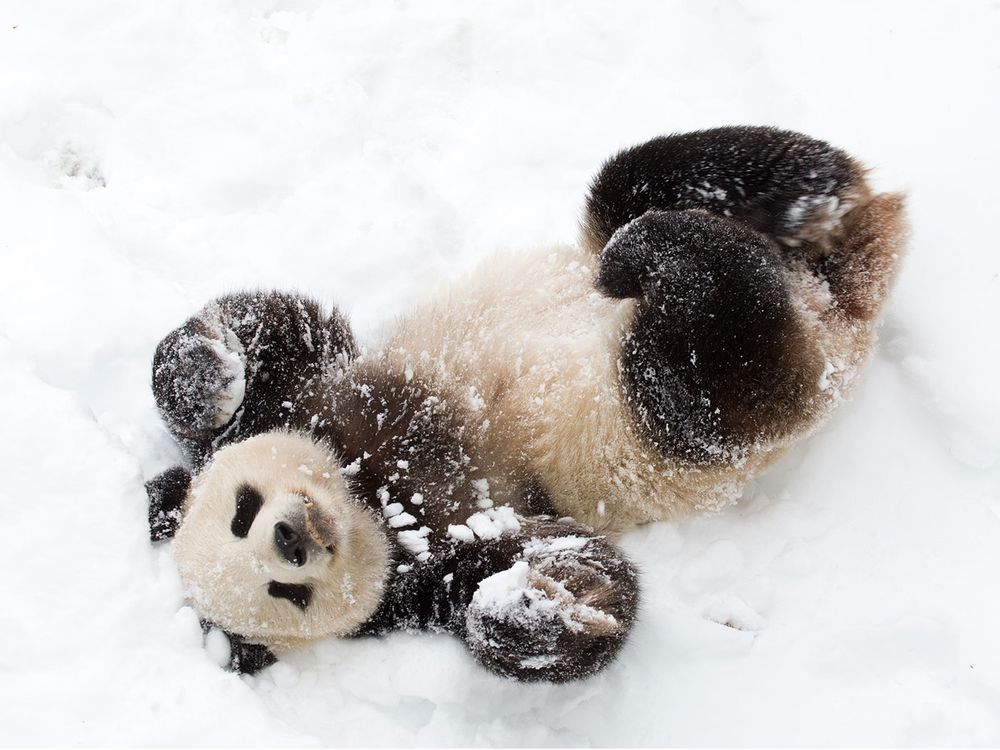 This fall, the Smithsonian's National Zoo and Conservation Biology Institute (NZCBI) will bid farewell to three of its most beloved residents: giant pandas Tian Tian, Mei Xiang and Xiao Qi Ji. Under an agreement with the China Wildlife Conservation Association (CWCA), which owns the animals, as well as the vast majority of pandas held in captivity, the trio must return to China by December 7. Their departure will leave the nation's capital without pandas for the first time in 23 years.
"Millions have connected with and grown up loving Mei Xiang, Tian Tian and their cubs by visiting us in Washington, D.C. and watching our Giant Panda Cam," says NZCBI's director, Brandie Smith, in a statement. "Caring for one animal and its future is the beginning of caring more deeply for the natural world and our place in it. Although this farewell is bittersweet, we must celebrate these bears and their impact on fans and on our understanding, care and conservation of their species."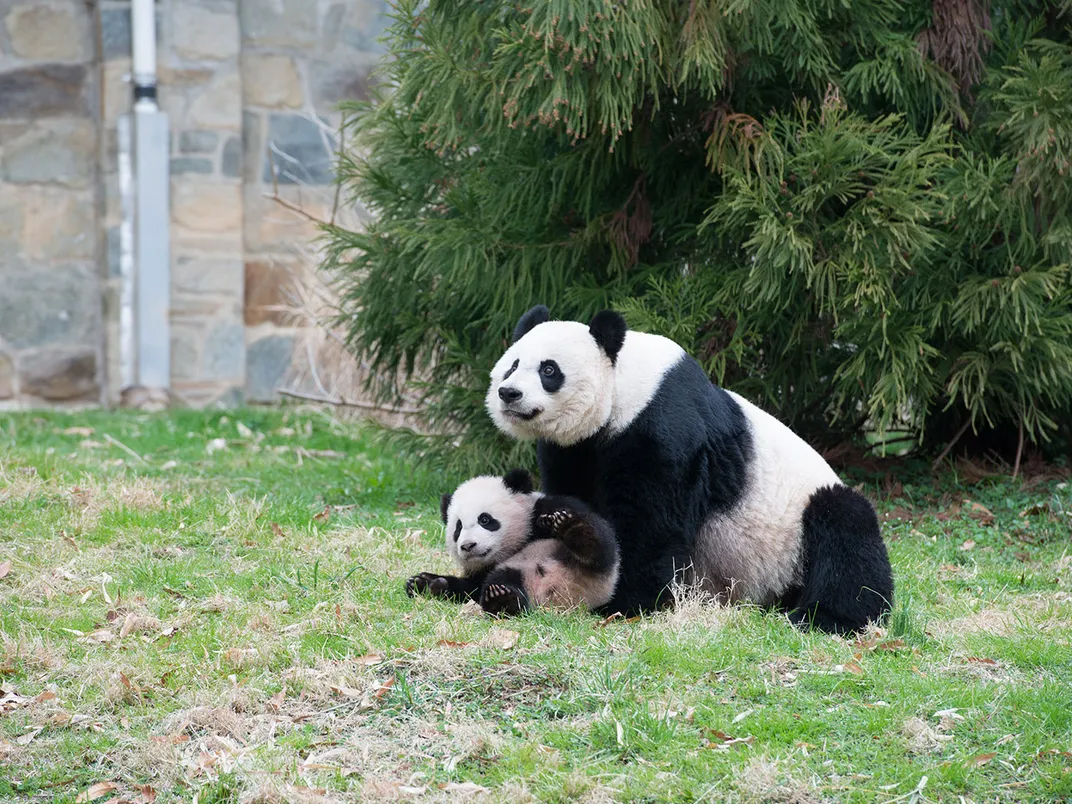 To say goodbye to the pandas, NZCBI is hosting a nine-day celebration featuring in-person and virtual events. Running from September 23 to October 1, Panda Palooza will include live music performances, free screenings of the films Kung Fu Panda and The Miracle Panda, family stretching and yoga sessions, a conservation-focused scavenger hunt, a Chinese calligraphy station, panda talks and more. Visitors must obtain free passes online to attend the festivities.
NZCBI's current slate of pandas consists of 25-year-old Mei Xiang (may-SHONG), 26-year-old Tian Tian (tee-YEN tee-YEN) and 3-year-old Xiao Qi Ji (SHIAU-chi-ji). Mei Xiang and Tian Tian arrived in Washington in December 2000, just over a year after the death of NZCBI's last surviving panda, Hsing-Hsing. They have four surviving children: Tai Shan (born in 2005), Bao Bao (born in 2013), Bei Bei (born in 2015) and Xiao Qi Ji (born in 2020). All but Xiao Qi Ji are now back in China, where they participate in a breeding program designed to increase the vulnerable species' numbers.
The pandas will travel to China in late November or early December, flying aboard a specially chartered plane with NZCBI staff by their side. Mei Xiang and Tian Tian will enjoy "a luxurious retirement" in their new home, while their son will have the opportunity to find a mate of his own, Smith says to NBC Washington's Maggie More.
During the COVID-19 pandemic, Xiao Qi Ji's birth truly was a little miracle for panda fans of all ages. We want to read your stories of heart-warming memories from Xiao Qi Ji's early days. Submit your memories of our "Little Miracle" at https://t.co/tUDWeDpBsj #PandaPalooza pic.twitter.com/TGaaqrijO4

— National Zoo (@NationalZoo) September 13, 2023
Xiao Qi Ji is "way old enough to handle all this kind of stuff on his own," senior curator Bryan Amaral tells NBC Washington. "He's actually our largest cub at his age that we've had at this point. So he's more than ready to tackle the world on his own now."
When—or even if—NZCBI will receive a new set of pandas remains unclear. China gifted a pair named Ling-Ling and Hsing-Hsing to the United States in April 1972, after first lady Pat Nixon mentioned how much she loved the animals during a historic visit to the country. Between 1983 and 1989, Ling-Ling and Hsing-Hsing sired five cubs, but none survived more than a few days. Ling-Ling died suddenly at age 23 in 1992; her mate was euthanized in 1999 at age 28.
The following year, the CWCA agreed to loan a new pair of pandas, Mei Xiang and Tian Tian, to NZCBI for ten years in exchange for $10 million. This agreement has been renewed three times, most recently in 2020. That August, Mei Xiang had a healthy cub at age 22, becoming the oldest giant panda to give birth in North America. Named Xiao Qi Ji, which translates to "little miracle," after a public vote, the cub "brought a lot of renewed attention and sparked a lot of joy," NZCBI's then-director, Steve Monfort, told Smithsonian magazine's Roger Catlin in December 2020.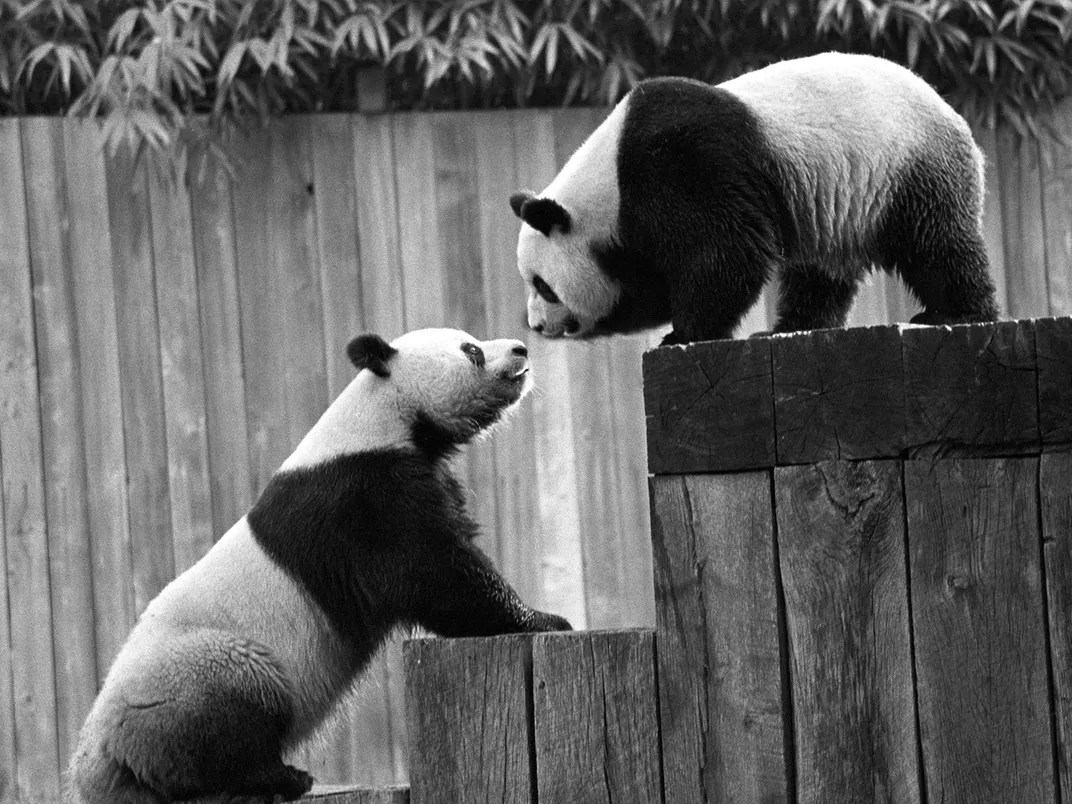 The pandas' impending departure arrives at a time of heightened tensions between the U.S. and China. But NZCBI officials don't think these tensions will hinder panda conservation efforts, including potential negotiations to bring pandas back to Washington in the near future.
"The people who are having the conversations, they're the animal people, they're the wildlife people, they're the conservation people," Smith tells Foreign Policy's Rishi Iyengar.
She adds, "None of us are qualified to talk about the bigger geopolitical situation, but I can say all of our conversations are very strong; they're very positive. The work we do is so collaborative, it's really focusing on that and hoping for the best."
NZCBI celebrated the 50th anniversary of its panda program in 2022. Over the decades, staff have worked with colleagues in China to gain insights on panda husbandry, nutrition, behavior, genetics, veterinary medicine and reproduction. Thanks in part to these efforts, China's wild panda population increased from 1,216 in the late 1980s to 1,864 in 2014. Two years after this population survey, the International Union for Conservation of Nature, which maintains a Red List of Threatened Species, downgraded the panda's status from "endangered" to "vulnerable."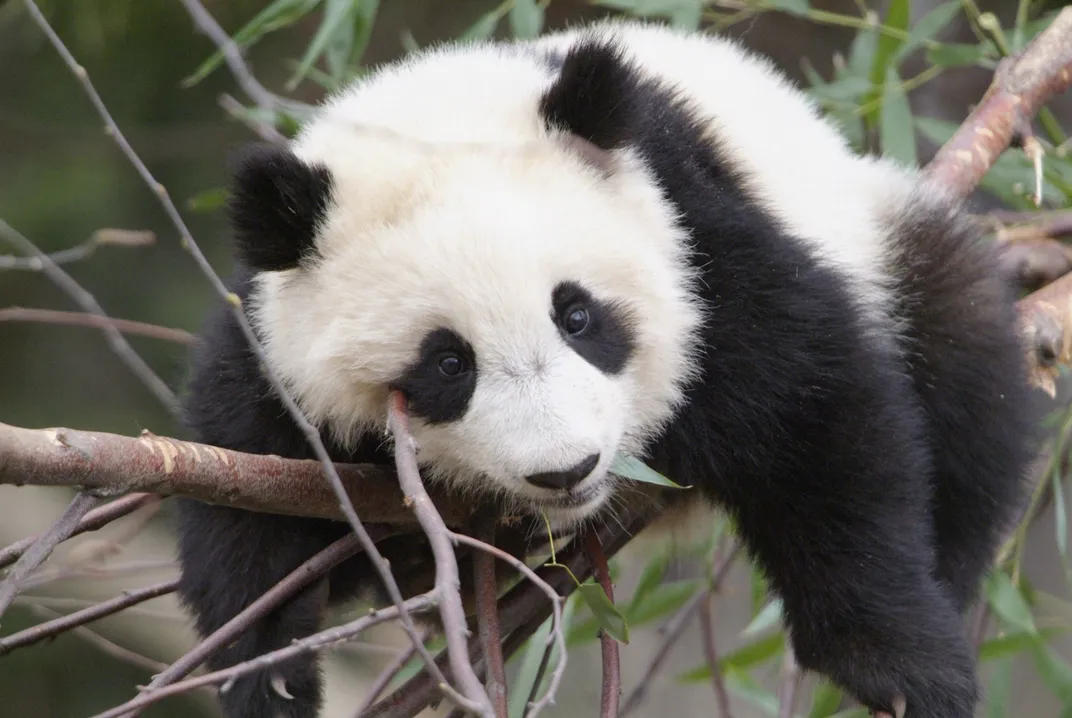 Speaking with Smithsonian in 2020, Monfort emphasized the collaborative nature of NZCBI's panda research.
"In conserving species," he explained, "we know that no one organization, no one entity and often not even one government can theoretically save a species without partnership."
Panda Palooza will take place at the Smithsonian's National Zoo and Conservation Biology Institute between September 23 and October 1. View the calendar of events and register for free passes online.