Why India's "Iron Lady" Went on a Hunger Strike for 16 Years
Irom Chanu Sharmila resisted a draconian law with her own body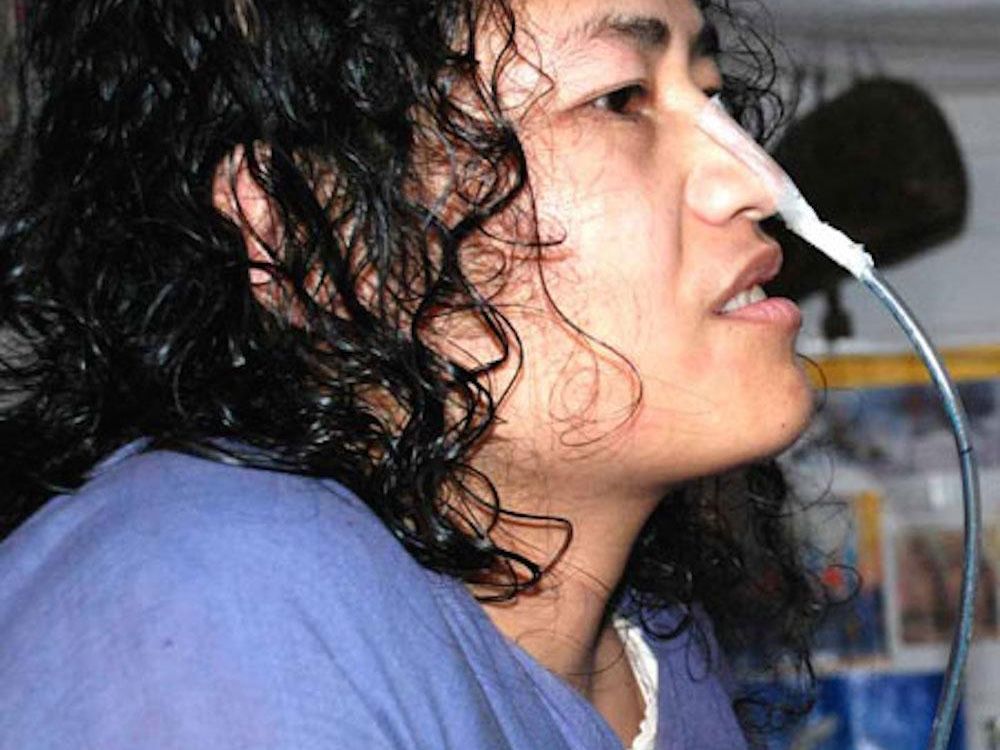 A lot can happen in 16 years—just think about Y2K and the rise of the internet and you'll realize how much you've done since the year 2000. But for one Indian woman, the last 16 years have memorable not because of what she did, but rather what she didn't do: eat. Now, reports The Guardian's Vidhi Doshi, India's Irom Chanu Sharmila, nicknamed the "Iron Lady," has finally broken her 16-year-long fast that turned her body into a symbol of resistance against state violence.
Sharmila began what could be the world's longest hunger strike in 2000 in protest of India's Armed Forces Special Powers Act. The law allows Indian armed forces who are deployed in areas the government deems "disturbed areas" to act with near impunity and shoot, kill and occupy civilian houses at will. On November 10, 2000, 10 civilians standing at a bus stop in Sharmila's home state of Manipur were allegedly shot and killed by Indian troops who claimed they were exchanging fire with insurgents. The incident, renamed the "Malom Massacre" by infuriated civilians, prompted Sharmila to begin a hunger strike. She vowed to continue it until the AFSPA was repealed.
The AFSPA has roots in India's colonial past—it was originally enacted by the British colonial powers in opposition to the nonviolent Quit India movement spearheaded by Mahatma Gandhi that attempted to oust the British from India. As India Today reports, the act is usually invoked to suppress uprisings and insurgencies and has been in force in some parts of India for over 50 years despite Supreme Court challenges.
But Sharmila's strike has been unsuccessful. As Soutik Biswas reports for the BBC, soon after she started, she was arrested and imprisoned under an Indian law that makes attempting suicide a crime and force-fed liquid nutrients and medicine through the nose. As a prisoner, she lost her ability to vote and has occupied a hospital room for 16 years with no end to the law in sight. Now, reports Doshi, she has decided to abandon her hunger strike and enter politics instead, taking her first lick of solid food—honey—on the 70th anniversary of the Quit India movement.
India's treatment of Sharmila and the continuation of the AFSPA has drawn international condemnation. In a statement about the end of her hunger strike and her likely release from custody, Amnesty International senior campaigner Abhirr VP said, "The government has arrested her, confined her to a hospital room and force fed her for 16 years, seemingly to break her will." But though the "Iron Lady" has changed her tactics, her will seems unbroken.
"This is my right," she told reporters at her bedside in Jawaharlal Hospital. "I have the right to be seen as a human being."