Why a Congressional Commission Wants a National Women's History Museum
Will the American Museum of Women's History ever become reality?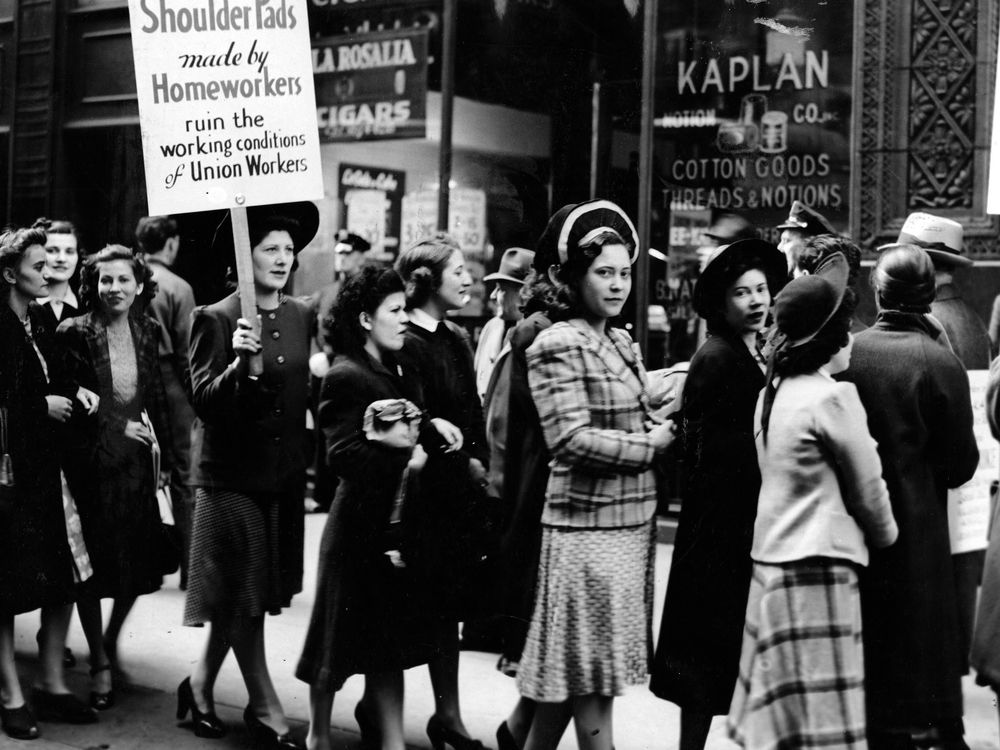 How many historically significant women can you name? No matter what your gender identity, it's likely that the number you can list off the top of your head pales in comparison to that of noteworthy men. That's not because there's a lack of fascinating women in American history. Rather, women's history has only relatively recently begun to be explored—and the nation's museums have not yet begun to catch up. But if a Congressional panel has anything to do with it, that could soon change. As Peggy McGlone reports for The Washington Post, a new report not only cries out against the lack of representation of American women's history, but calls for a brand-new national museum to bring the picture into balance.
The report, which was presented to Congresswoman Carolyn B. Maloney on Wednesday, is the product of 18 months of meetings, research, and public engagement by a bipartisan commission tasked with studying the prospect of a national women's history museum. Among its conclusions: Strong support for a museum that celebrates American women's history and achievements, a recommendation that the museum reflect diverse experiences and views, a plea for public and private financial support, and insistence that the museum not only be under the auspices of the Smithsonian Institution, but have a place on or close to the National Mall.
"The first step to creating a national women's history museum is complete," said Maloney in a release. "We have an achievable plan to build this museum that will honor the experiences and contribution of women to our great nation."
But does the country have the political will—or the funds—to make such a museum a reality? That's a fraught question. In a statement, Smithsonian Secretary David Skorton told McGlone that "building a new museum is not practical now." However, he said, "we recognize our responsibility to make sure that women's history is appropriately represented in all our museums.  Assuming the funding recommended in the report is available, we will hire additional curators to help tell the growing and evolving story of women in American history."
Skorton noted that a similar effort devoted to improving representation of the contributions of Latinos to American history and culture has been successful. In the 1990s, as The New York Times' Kate Taylor reports, a similar panel recommended not just a museum, but an effort to correct an imbalance in the Smithsonian's coverage of Latino culture. Though such a museum does not yet exist, the Institution has focused instead on hiring more curators, staging Latino-centric exhibitions, and beefing up holdings.
Indeed, it took over a century of talks, federal legislation, and an extraordinary amount of public and private money to fund the new National Museum of African American History and Culture, which opened this September. Only this year has the United States obtained a national monument specifically devoted to women's history, and even notable women still remain strikingly absent from public sculpture.
Will or no, the commission's report does lay out a path to an eventual museum. In a 10-year strategic plan, it recommends the creation of an initiative to lay the groundwork for such a museum, a Congressional donation of a prominent plot of land, and a capital campaign to raise between $150 and $180 million in private funds alone.
Even if the American Museum of Women's History never becomes reality, the report highlights the need for the nation at large to better document, collect, and celebrate evidence of the achievements and history of women. After all, nearly 51 percent of the American population is female—and there's no lack of amazing historical women waiting to be acknowledged. Your list of noteworthy women may be short now, but it's about to get much longer.