Why Are People Afraid of Colgate Total Toothpaste?
Bloomberg reports that customers are abandoning Colgate's Total brand because it contains triclosan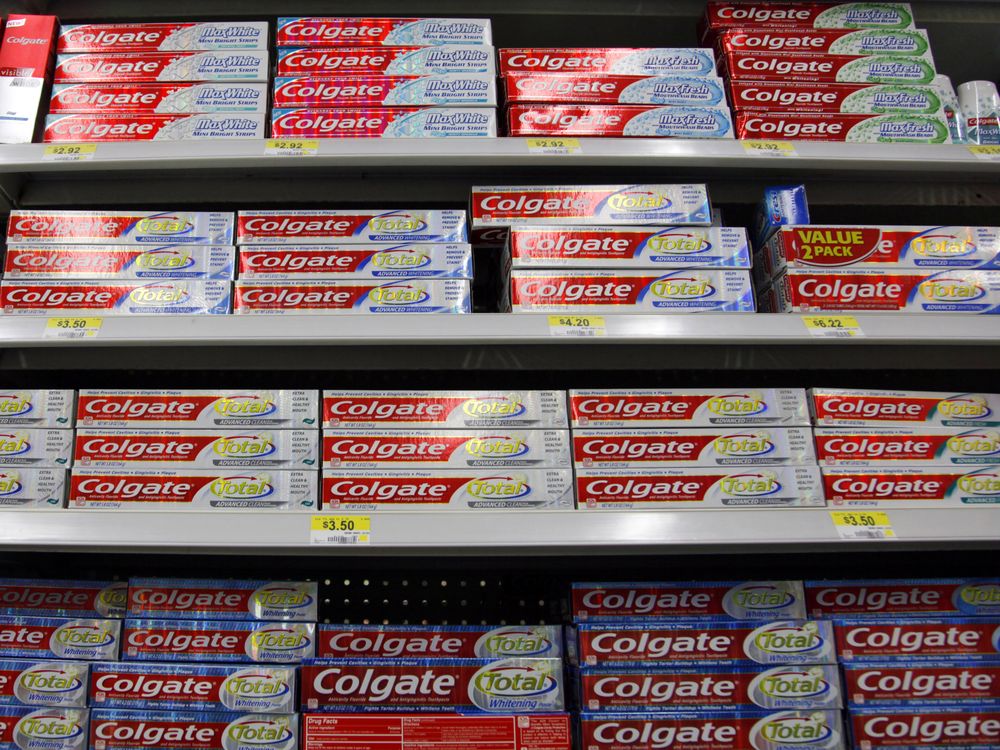 After reporting earlier this week about some disturbing information about a component of Colgate Total, Bloomberg is now reporting that some toothpaste buyers are choosing brands other than Colgate Total. The reason? An antibacterial agent called triclosan.  
You may have heard about triclosan before as a component of antibacterial soaps. But triclosan is actually in a bunch of products, and, according to studies by the CDC, shows up in 75 percent of people's urine. Its effects on humans are unknown, but numerous studies have shown that it can act as an endocrine disruptor in animals. And new findings discussed this week at the American Chemical Society annual meeting provide preliminary evidence that it might cause endocrine disruption in fetuses.   
So, back to the toothpaste. Although the FDA approved Colgate Total back in 1997, pages from Colgate Total's application were withheld from the public until this year, when the Natural Resources Defense Council won a lawsuit against the FDA. The agency was forced to release the pages. 
From Bloomberg's August 11 story:
Among the pages were studies showing fetal bone malformations in mice and rats. Colgate said the findings weren't relevant. Viewed through the prism of today's science, such malformations look more like a signal that triclosan is disrupting the endocrine system and throwing off hormonal functioning, according to the three scientists [whom Bloomberg asked to review the pages].
Colgate maintains that Colgate Total is safe for human use and that it is extremely effective at treating gingivitis. The FDA, for its part, emphasizes that triclosan is "not currently known to be hazardous to humans."  
Animal studies have shown that triclosan alters hormone regulation. However, data showing effects in animals don't always predict effects in humans. Other studies in bacteria have raised the possibility that triclosan contributes to making bacteria resistant to antibiotics.

In light of these studies, FDA is engaged in an ongoing scientific and regulatory review of this ingredient. FDA does not have sufficient safety evidence to recommend changing consumer use of products that contain triclosan at this time.
In the absence of an FDA recommendation, several companies, including Johnson and Johnson and others, have been proactive about pledging to remove triclosan from their products, and more are expected to follow suit. Colgate's main rival in dental products, Procter and Gamble, has already made the push to eliminate triclosan from their Crest products and uses "triclosan free" as a major selling point. 
The FDA has committed to making a final decision about the conditions for triclosan's inclusion in products by 2016.