Who Was the Poe Toaster? We Still Have No Idea
In Baltimore, they're keeping the tradition of visiting Edgar Allan Poe's grave for his birthday—but without the mystery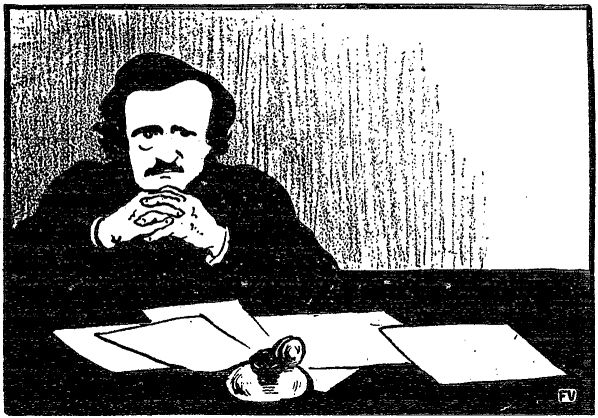 It was an annual tribute as mysterious as its honoree: every year, on Edgar Allan Poe's birthday, a masked man would leave three red roses and a bottle of cognac on his grave.
From around 1949 (the centennial of Poe's death) until 2009, this somebody — or somebodies — toasted the famous author, who was born this day in 1849. They usually came sometime between midnight and 6 a.m., wrote The Baltimore Sun's Laura Lippmann in 2000. No one ever tried to unmask the visitor, she reported, but his ritual was watched by a small group of onlookers. The traditional uniform of the "Poe Toaster" was an all-black outfit with a white scarf and big hat, as can be seen in this Life Magazine photograph from 1990.
From 1977 until the end, that crowd included Jeff Jerome, now-former curator of the Poe House.  Bob McMillan of the Herald-Citizen described how Jerome would wait, every year, for the visit to Poe's grave, which is in Baltimore's Westminster Burying Ground, a small graveyard beside a (fittingly) Gothic-looking deconsecrated church.
Nobody knows why the Poe Toaster toasted the writer with cognac, writes the Edgar Allan Poe Society: the drink doesn't appear in any of his works. (Amontillado would perhaps be more appropriate, if harder to find.) Maybe the Toaster just liked cognac. As for the roses, Poe enthusiasts think the gesture "represents the three persons whose remains are beneath the monument: Poe, his wife (Virginia Clemm Poe) and his mother-in-law (Maria Clemm.)"
Over the years, Jerome became the keeper of the notes often left graveside and the tradition. He was also there in 1999 to see a note indicating "the torch had been passed" and the Toaster had died, leaving his sons to carry the tradition.
"But things were different," McMillan writes. "The sons didn't always take the tradition as seriously as their father. Sometimes the Toaster showed up in street clothes. Sometimes notes were left that were completely off target  and a disappointed Jerome withheld them, simply telling the crowd that the Toaster had come and gone."
Then in 2009, the tradition stopped altogether. Probably it was just time; Jerome also suggested that the attention the yearly visit received may have scared off the Toaster(s).  The Poe Society somewhat scathingly notes that would-be copycats hoping for the same kind of recognition have been dismissed as "Faux Toasters."  
But a Jerome-sanctioned comeback for the Toaster happened in 2016, when the tradition was resurrected by the Maryland Historical Society, who held auditions for "Baltimore's Next Poe Toaster," writes Michele Debczak for Mental Floss. He dressed the same and held a similar ceremony, but this toaster wasn't anonymous and the event was a public celebration.
The new Toaster will walk again this weekend, on January 21.