Who Steals Pumpkins From Kindergarteners?
Across the country, pumpkins have been stolen from their owners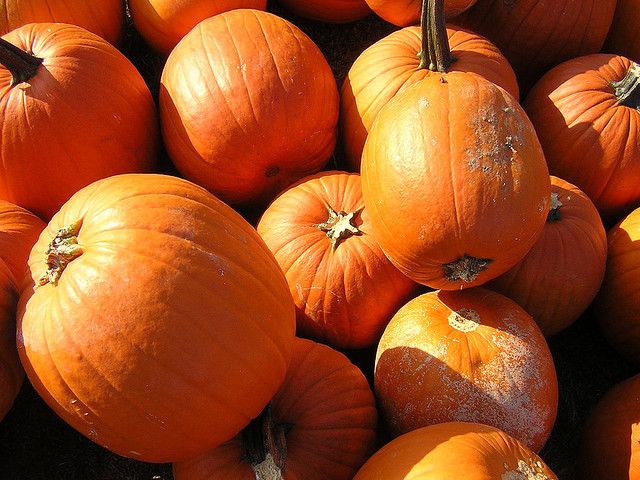 Tonight, beautifully carved pumpkins will be illuminated on porch steps, lighting the way for legions of trick-or-treaters on a sugar-fueled rampage.
Those are the lucky gourds. Others have been cruelly and prematurely ripped from their owners. Every October, as Halloween approaches, pumpkin thieves looking to make a quick buck, or simply coveting their neighbors' gourds, come out of the woodwork
Here are just a few of this year's pumpkin thefts:
In a massive heist, 600 pumpkins, worth an estimated $4,200, were stolen from a Long Island family farm on September 30th. The owner of the farm told Newsday that they weren't the only farm hit by the pumpkin thieves. "Somebody's on a rampage," she said.
Stealing from a family farm is bad enough, but some thieves in Alabama sank to a new low when they stole pumpkins from a school's garden. Those pumpkins had been intended as a halloween treat for kindergartners. Luckily, the community rallied to replace the pumpkins.
One mother in Washington, D.C., gained national attention by posting an open letter on her porch to the pumpkin thieves who stole her 2-year-old son's pumpkin. The sign read: "To the person who stole my son's pumpkin: Thank you for the life lesson. This will teach him that sometimes people are mean for no reason and you have to just brush it off. Because my son is 2-yrs-old and cannot read this sign, I will add: You are an asshole."
There is an upside to these tales of pumpkin mayhem. Apparently some pumpkin thieves do feel remorse. Nine-year old Jaiden Newcomer had won a giant 255-pound pumpkin by correctly guessing its weight at an Oktoberfest. But then the pumpkin thieves struck, carting away the massive gourd.
One day, the family returned home to find the pumpkin back in its rightful place, with a note attached: "I'm really sorry about taking your pumpkin, It was wrong of me, you earned the pumpkin, I didn't think my actions through nor realize who they were affecting. Sincerest apologies"
More from Smithsonian.com:
Smithsonian-inspired Pumpkin Carvings
Scientists Use Cadaver Hands to Study the Dangers of Pumpkin Carving
The Great Pumpkin