A Car-Free Day in Paris Cut Pollution by 40 Percent
But will the city say non to smog for good?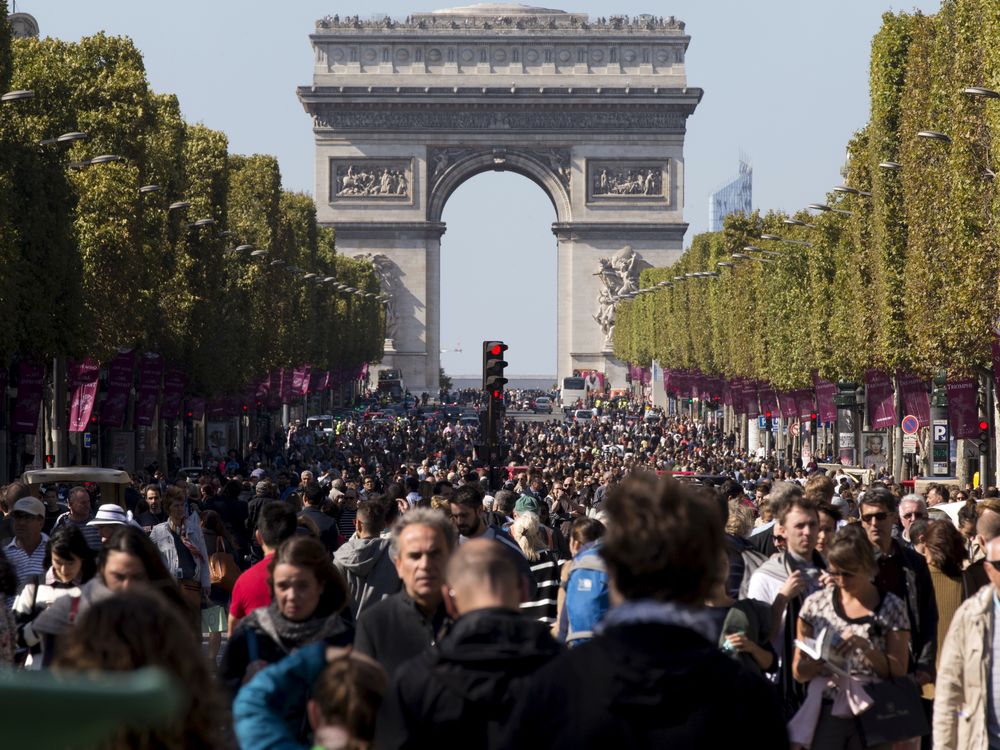 Paris has long been a city of cars as much as a city of lights, but this congestion pumps greenhouse gasses into the sky. On September 27th Paris held its first "car-free day," eliminating motor vehicles from the city center, and cutting exhaust emissions by nearly 40 percent, Caroline Mortimer reports for The Independent.
Though cars were only banned from 30 percent of Paris, harmful pollutants still dropped substantially citywide. Exact numbers the greenhouse gas nitrogen dioxide varied throughout the city, from  20 percent at Place de l'Opera to 40 percent near the city center, Mortimer reports.
An unusual silence also settled on Paris, with noise pollution cut in half, reports Kim Willsher for The Guardian. 
The initiative's success could fuel support for a citywide ban on cars, writes Willsher. The support of a socialist mayor, the city's poor air quality and an upcoming climate change conference may spur new car policies.
Car banning isn't new for Paris: In 2014, the city banned even-numbered license plates for a single day and managed to nudge air pollution down by six percent. But the city will have to do much more than ban cars for a day to make long-term reductions in the pollution that has shrouded the Eiffel Tower in smog and triggered concern about health and quality of life.
For inspiration of more permanent moves, Paris' mayor Anne Hidalgo might look to London. In 2003, London started charging motorists to drive downtown, a move met with widespread criticism. But years later, the initiative has reduced both air pollution and traffic fatalities.
Paris' temporary car ban had another unexpected benefit. Landmarks like the the Arc de Triomphe often vanish behind traffic jams. So without all the cars, the city looked even more beautiful.