What's Next for the Animas River?
Cleanup efforts are underway at the river, which turned a bright orange-yellow after a catastrophic chemical spill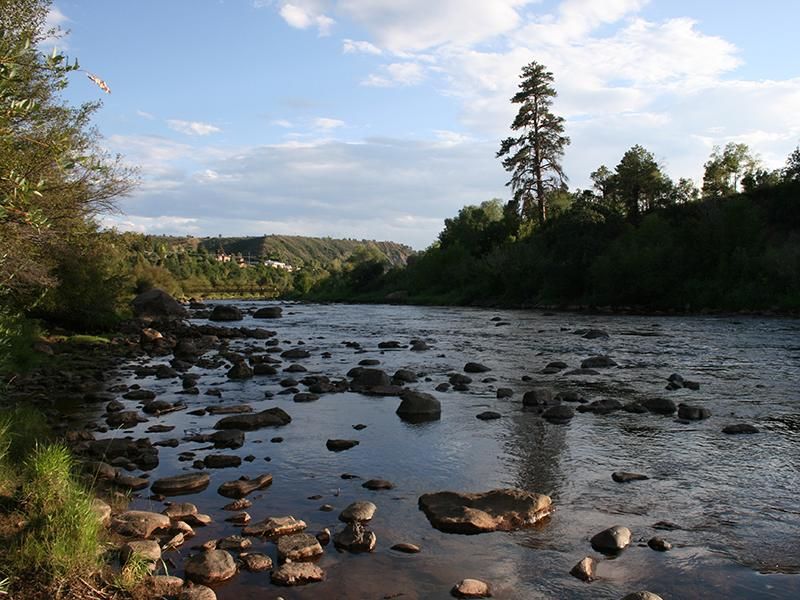 There's a state of emergency in several Colorado counties after an Environmental Protection Agency water contamination investigation went ironically and tragically awry, spilling millions of gallons of wastewater into the Animas River instead. But what's next for the river, which turned an eerie orange-yellow color after the August 5 spill?
First up is determining just how much damage has been done. The New York Times' Julie Turkewitz reports that EPA officials have adjusted their estimate of the spill's magnitude from about one million gallons to over three million gallons. As they attempt to address the catastrophic spill, officials will likely continue to revise their estimates.
La Plata and Durango declare state of emergency as sludge flows in #AnimasRiver http://t.co/0BKCJc2Mrm by @dpmcghee pic.twitter.com/gTtJJwI9lE

— The Denver Post (@denverpost) August 10, 2015
They'll also keep their eye on the river's plume, which stretched more than 100 miles as of this weekend. It hit the New Mexico border on Saturday and has collided with the San Juan River too, according to The Farmington Daily Times' Steve Garrison and Joshua Kellogg. The Los Angeles Times' David Kelley reports that it's expected to affect Lake Powell and the Colorado River as well.
The spill itself is being tackled with retention ponds designed to collect additional outflows, but Wired's Sarah Zhang writes that there's not much that can be done about existing contaminants — they'll simply sink or be diluted over time. Spring runoff could drudge up sunken metal, and sludge washed up on riverbanks could be a residual problem. For wildlife on the banks of the river, the effects should be minimal, writes Dana Ford for CNN, but fish are much more sensitive.
Animas River closed to public due to waste from Silverton mine. https://t.co/OnattqvkFF pic.twitter.com/NZAqvEKkEi

— DurangoHerald (@DurangoHerald) August 6, 2015
With good reason, humans have basically been banned from the Animas for the time being. Several counties in Colorado declared a state of emergency over the weekend. Durango also shut off river flows to city reservoirs. The EPA is still in the process of testing drinking water wells in Colorado.
As the spill heads downstream, it is expected to dissipate. Reuters' Steve Gorman writes that the plume's "leading edge" can no longer be spotted from the sky, which could indicate that levels of wastewater are now diminishing.
In the future, the spill could lead to new ways to deal with chemicals from old mines (after all, the EPA's aim before accidentally releasing chemicals into the Animas River was to determine the extent to which such chemicals make their way into water sources). Bruce Finley explains for The Denver Post that around 14,000 old mines are are still leaking into local water sources, and Nicholas Riccardi of the Associated Press estimates that 55,000 similar sites could exist across the American West.