What Does the Architecture of Anime Look Like?
A new exhibit brings together the creative design behind some of the most iconic cyberpunk anime films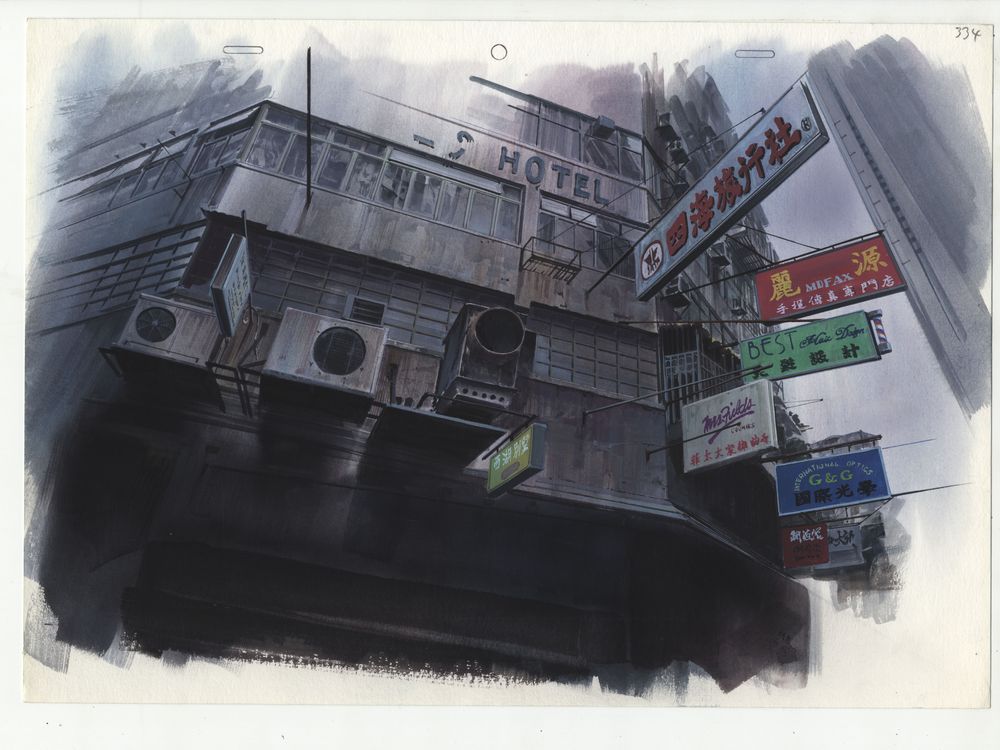 The setting is a dark, futuristic Japanese city in 2029. The soaring, blinking buildings create a bleak, yet breathtaking background. The film is the 1995 anime Ghost in the Shell and its illustrations give the movie an instantly iconic look. Now, a new exhibit is putting the focus on the imaginative visual architecture found in anime.
Called "Anime Architecture: Backgrounds of Japan," the exhibit, which is on display at London's House of Illustration until September 10, includes more than 100 drawings and paintings used in the production of several classic dystopian anime films.
"The artists were tasked with creating a universe for the director," writes the House of Illustration in a press release. "Their fictional worlds reflected real-life concerns over ruthless urban development and erosion of identity, mirroring the films' narratives and giving the backgrounds a crucial role to play."
Liang Khong for the Financial Times reports the creators of Ghost in the Shell, for example, drew inspiration from Hong Kong's Kowloon Walled City, a tightly packed and forbidding mass of concrete high-rise skyscrapers that once housed more than 33,000 people in just 6.5 acres of land before it was demolished in 1993.
Other films covered in the exhibit depict similarly iconic spaces, such as the ancient tunnels beneath Tokyo that inspired the setting for the 1989 film Patlabor: The Movie or the austere apartment buildings of Tokyo's sprawl, repurposed for the 1988 anime Akira, Khong reports.
"To make a story convincing, the drawn and painted architecture has to support the world in the film," curator Stefan Riekeles tells Amy Frearson of Dezeen. 
Riekeles began visiting the studios of Japanese animators a decade ago, reports Khong. He was struck by the visual aethetics the designers projected onto their fictional cities. These films drew on the themes of "cyberpunk," a noir subgenre of science fiction that arose from authors like Phillip K. Dick and William Gibson speculating on the relationship between humanity and technology.
Each of the settings on display in the exhibit capture that promise of the future balanced with the starkness of reality. The settings also celebrate a disappearing craft—hand-drawn animation. The anime industry long resisted the shift to computer-generated art that took hold in the West starting in the 1990s, but as technology has advanced, fewer and fewer artists practice the craft traditionally, making the art on display especially striking.