The Whale That Didn't End Up Exploding Is Being Chopped Up and Shipped Across the Country
Dismantling a blue whale, piece by piece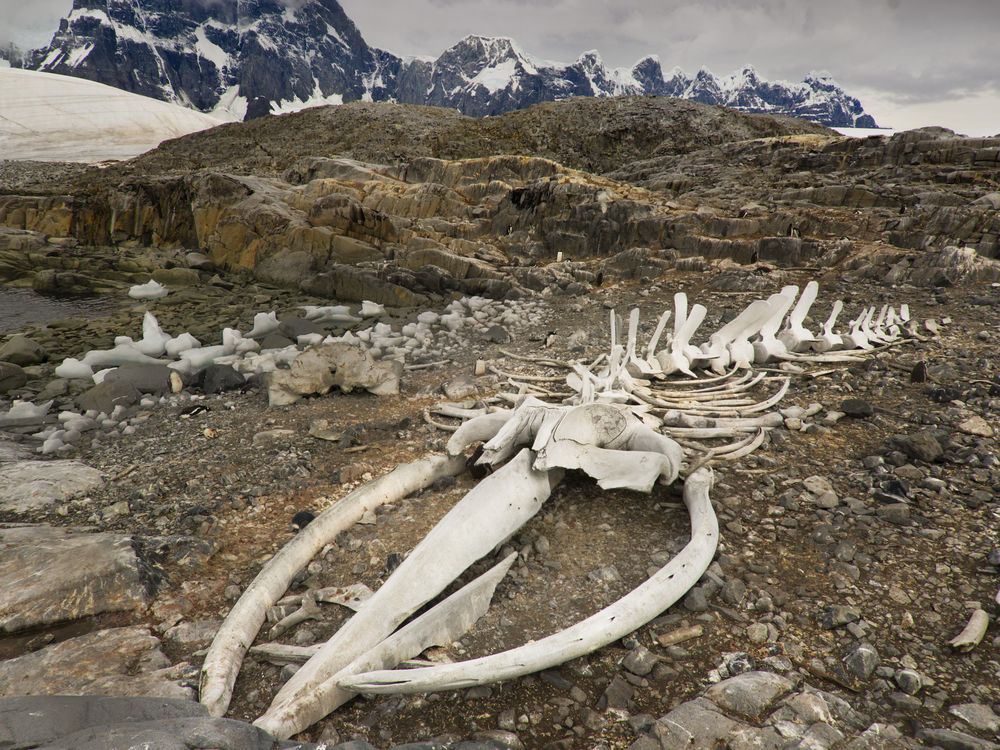 Two weeks ago all eyes were on Trout River, a small fishing town in Newfoundland, Canada, where an 81-foot-long blue whale was getting set to explode. The whale was dead, and as it decayed its rotting flesh released masses of methane gas, stretching the whale's necrotic skin and threatening to make the whole thing go pop. (For the adventurous, here's what that looks like.) But the whale didn't burst, and rather than having bits of blue whale scattered about the beach, Trout Riverians had an increasingly decrepit whale carcass to deal with.
A good blue whale is an awful thing to waste, though, and workers from the Royal Ontario Museum in Toronto have been working hard over the past week cutting the whale into manageable bits, preparing it for a long trip to the museum.
On Twitter, staff from the ROM have been posting photos and chronicling their journey. You can find more photos under the hashtag #bluewhale. Some of the photos are a little more gruesome than others:
How to transport a #bluewhale? Not so easy, as @ROMtoronto is finding out. On @GlobeNow: why they need a bigger truck pic.twitter.com/u3irsXRaNL

— Affan Chowdhry (@affanchowdhry) May 14, 2014
Engrossing new photos of @ROMtoronto team dissecting the #bluewhale in #Newfoundland http://t.co/KcXlEbXF7a pic.twitter.com/cM1IK4wlNL

— Aileen Donnelly (@aileendonnelly) May 11, 2014
That's a whole lot of meat! RT @ROMBiodiversity: Team and I cutting apart the whale. @romtoronto #bluewhale pic.twitter.com/MtjhSKo4VW

— Aaron Phillips (@AaronJPhillips_) May 8, 2014
When asked how's is it in there. They replied "not too bad actually" @romtoronto #bluewhale pic.twitter.com/YNjflvHtbC

— ROMBiodiversity (@ROMBiodiversity) May 12, 2014
It's too big! Waiting on a bigger container. @rombiodiversity #bluewhale pic.twitter.com/57FmEp4DbI

— ROMBiodiversity (@ROMBiodiversity) May 14, 2014
The ROM team is just wrapping up work dismantling the Trout River whale. Once they're done there, though, says the Canadian Press, they may be on their way to nearby Rocky Harbour, Newfoundland, where a second blue whale washed ashore. Whether that second whale gets a similar treatment to the female in Trout River, says the CP, depends on whether the ROM can dig up the money.
Once the Trout River whale is back in Toronto, says the CP, it "will later become accessible to scientists as part of the Royal Ontario Museum's collection. The skeleton may also be assembled for display if funds are available."