Watch Two of the World's Newest Bald Eagles in the Nest
Sneak a peek into a bald eagle abode where the next fine-feathered generation just emerged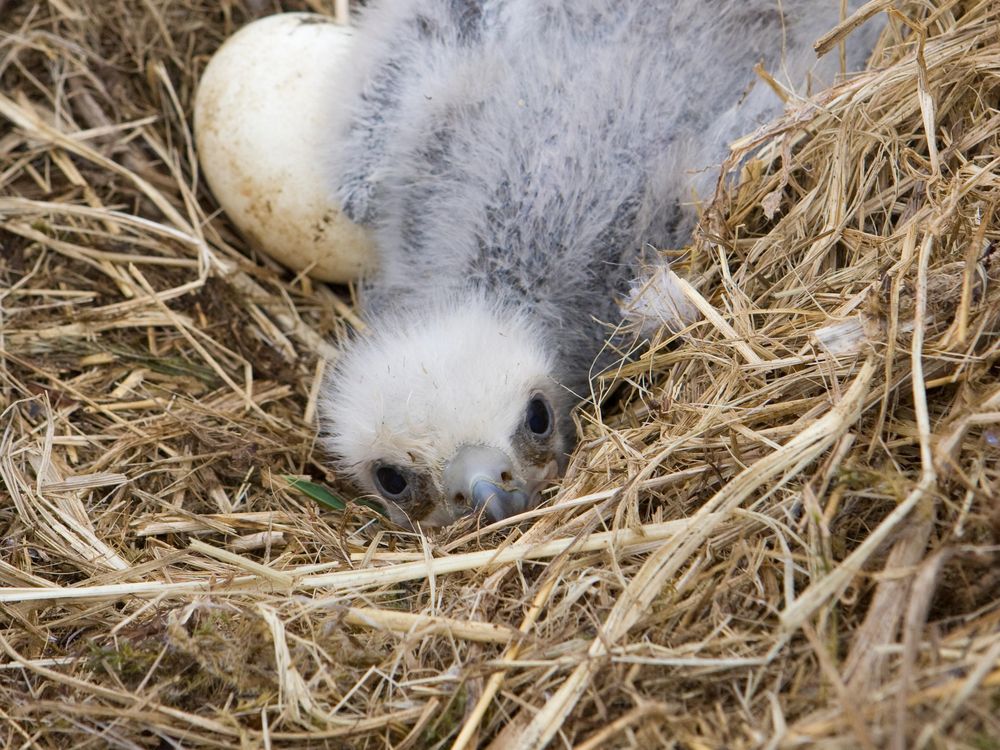 Spring has officially sprung—and so have two tiny bald eagle chicks from their eggshell confines. You can watch them and their two parents as the family continues to grow thanks to a live stream orchestrated by the Pennsylvania Game Commission.
The raptors' giant nest (which looks straight out of Jurassic Park) is located near Codorus State Park in southern Pennsylvania. The live stream camera was installed in December and is reportedly the size of a can of pop—small enough not to disturb the birds.
Vigilant viewers caught the laying of the first egg on February 14, with the second arriving only just three days later. Bald eagle eggs tend to incubate for about 35 days, and the first chick broke into the world late Monday afternoon. Its sibling followed early Wednesday morning. The parents, taking turns tending the nest, appear nonplussed. You can watch a video of one of the grown eagles investigating its young with a curious eye here. 
Now comes the fun part—watching the two baby birds of prey grow up into majestic creatures. But just like human children, they'll be gone before we know it—authorities expect the fledglings will be ready to leave the nest by June or July.
In some ways, the live steam serves as a celebration of the state's recent success restoring the population of the once-highly threatened bird and preserving its habitat. "Only 30 years ago, we had a mere three nests left in our entire state," the PA Game Commission explains on its website. "Today, Pennsylvania boasts more than 250 nests."
So good luck little chicks—you've got the whole Internet cheering you on. (Check out the live stream video here.)