Watch a 10-Ton Ice Cube Melt on a Seattle Square
It's a different kind of block party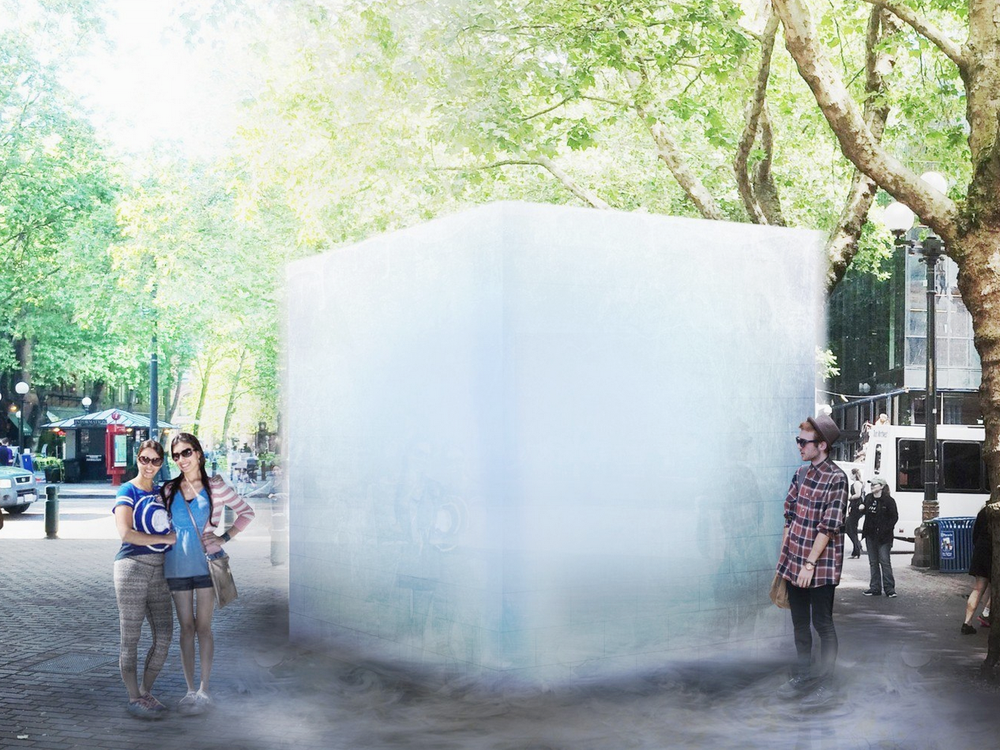 Labor Day has come and gone, but that doesn't mean that summer is over quite yet. After all, we have until September 22 for autumn to grip the Northern Hemisphere in its snappy, color-changing fingers—and it's never too late to indulge in some warm-weather shenanigans. Take Seattle, for instance. As John Metcalfe reports for CityLab, a city square in the Emerald City is feeling some serious end of summer love with the installation of a gigantic, 10-ton ice cube.
The installation is the brainchild of Olson Kundig, a Seattle-based architecture firm that, Metcalfe writes, came up with the chilly concept for the city's Seattle Design Festival last weekend. The concept is deliciously simple: An ice cube nearly 7 feet tall will be placed in Occidental Square. Then…it will melt.
In one way, the idea sounds about as exciting as watching grass grow. But as the firm explains on its website, the display will be as beautiful as it is boring. "The pure form of the cube will gradually erode in the sun, marking the passage of time as its waters slowly return to the sea," they write, scattering ambient light and color throughout Occidental Square in the process.
Thanks to @JohnsonEirik for documenting #ok_icecube during #SDF2016's Block Party + thanks everyone for stopping by! pic.twitter.com/PVqJeYzBwc

— Olson Kundig (@olsonkundig) September 12, 2016
Unlike traditional ice art, which tackles ice blocks with chainsaws and picks, this cube isn't be sculpted per se. Instead, the huge block is made up of smaller ice bricks.
Meanwhile, meteorologists and members of the public are making wagers on how quickly the ice might melt, and the presence of a big ice cube may make Seattle's temperate weather forecasts feel even more relevant to city dwellers. Ian Fenty, a scientist for NASA's Jet Propulsion Laboratory, even ran the numbers through his ice climate model for Inverse. As Kastalia Medrano reports, Fenty predicts that with full exposure to sunlight, the cube will have a lifespan of 30 to 40 days.
Already, the cube has already drawn its fair share of selfie seekers and people who want to bring their temperature down with the help of the frozen mass. If you want a chance to see the blocks of frozen liquid melt yourself, you might want to put a trip to Seattle on your itinerary. Just makes sure to do it soon—before the art melts away.