Want Your Mugshot Off the Internet? You'll Have to Pay Up
Some companies are profiting off of mugshots - posting them on the internet for sale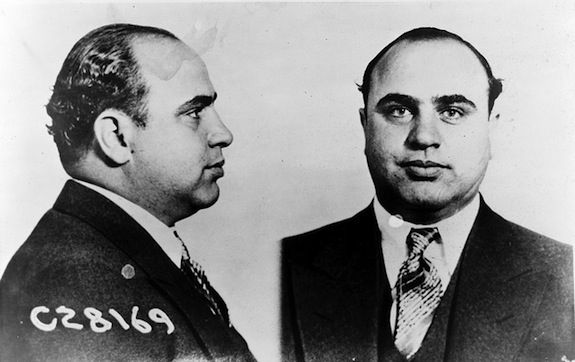 A mugshot is a pretty run of the mill part of getting arrested. And for most people, once their minor infraction is dealt with, their fine paid, the volunteer hours logged, the mugshot goes away. But now, some companies are profiting off of mugshots by posting them on the internet for sale. The New York Times reports:
The ostensible point of these sites is to give the public a quick way to glean the unsavory history of a neighbor, a potential date or anyone else. That sounds civic-minded, until you consider one way most of these sites make money: by charging a fee to remove the image. That fee can be anywhere from $30 to $400, or even higher. Pay up, in other words, and the picture is deleted, at least from the site that was paid.
Those who have found their photographs on these sites say that they've lost job opportunities once companies google them and see their mugshot. And they're pushing legislators to act, banning the use of their own photos for profit. There's a law that protects your identity and photograph from being used in advertisements. But lawmakers have had a harder time than you might expect. Here's the Times again:
But as legislators draft laws, they are finding plenty of resistance, much of it from journalists who assert that public records should be just that: public. The Reporters Committee for Freedom of the Press argues that any restriction on booking photographs raises First Amendment issues and impinges on editors' right to determine what is newsworthy. That right was recently exercised by newspapers and Web sites around the world when the public got its first look at Aaron Alexis, the Navy Yard gunman, through a booking photograph from a 2010 arrest.
The Times piece details the efforts of these lawmakers in trying to get sites like Mugshots.com to show up far further down in a Google search than your LinkedIn profile—and the ways that a mugshot so easily available can ruin people's lives.
More from Smithsonian.com: