Want to Run a Marathon in North Korea? Here's Your Chance
For the first time, the Mangyongdae Prize Marathon in Pyongyang, North Korea, is open to amateurs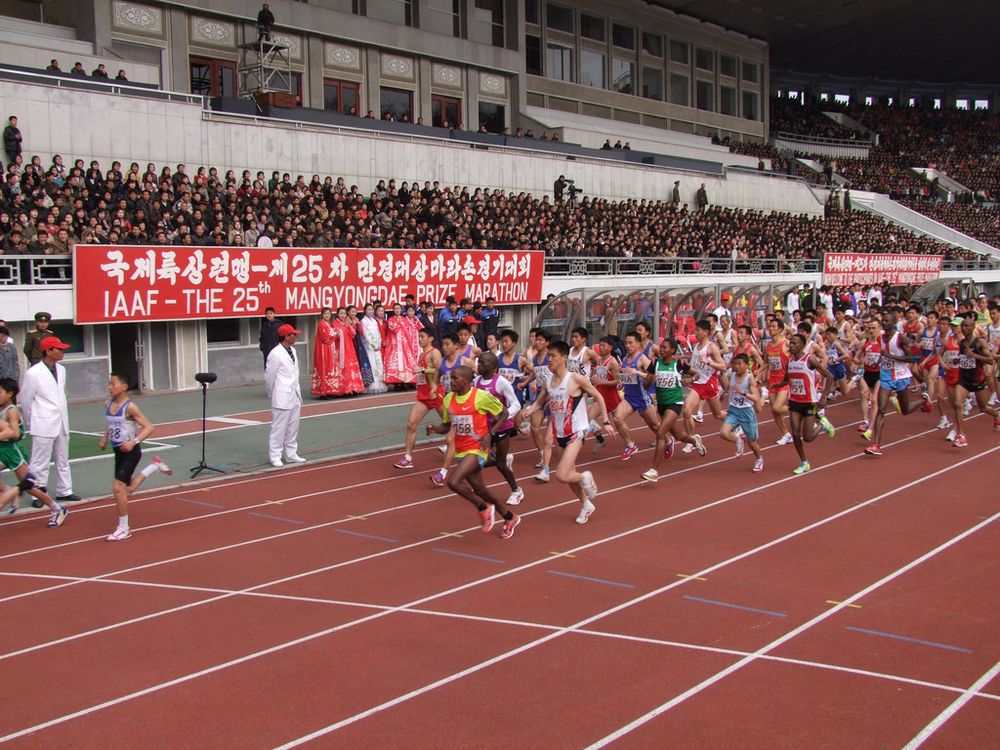 Marathons are run all over the world, even in Antarctica, but few are more difficult to participate in than the marathon run in North Korea's capitol city. Until this year, that is. The notoriously isolationist country has decided to open up their marathon to recreational runners, a move that is unprecedented in the race's 27-year history. 
 The only requirement for marathon runners is that they finish in four hours; those who don't will be escorted back to the stadium. In 1995, South Korean runners were allowed to participate in a road race in the North, but that was a one-off, Koreans only event. Because of South Korea's travel restrictions to the North, participation from south of the border this time was unlikely.

"The marathon has traditionally been open only to professional runners with 2:27 male and 2:38 female cutoff times, making it impossible for even the best recreational runner to participate," said Andrea Lee, head of Uri Tours, an American company offering tours to North Korea. It is bringing 20 runners, most of them American.
The race will be run on April 13, and will consist of four loops around the center city, starting and ending at Kim Il Sung Stadium. North Korea seems to be upping its sports tourism game—the country already opened up a ski resort earlier this year, which garnered good reviews, even though many Western ski manufacturers refused to provide equipment to the resort. 
The marathon rarely makes news, though there was some stir at the dramatic victory of Ukrainian runner Oleksandr Matviichuk who beat North Korea's Pak Song in a photo finish in 2012.