Visit New York's Guggenheim Museum Without Leaving Your House
It's easier than ever to immerse yourself in the iconic, Frank Lloyd Wright-designed museum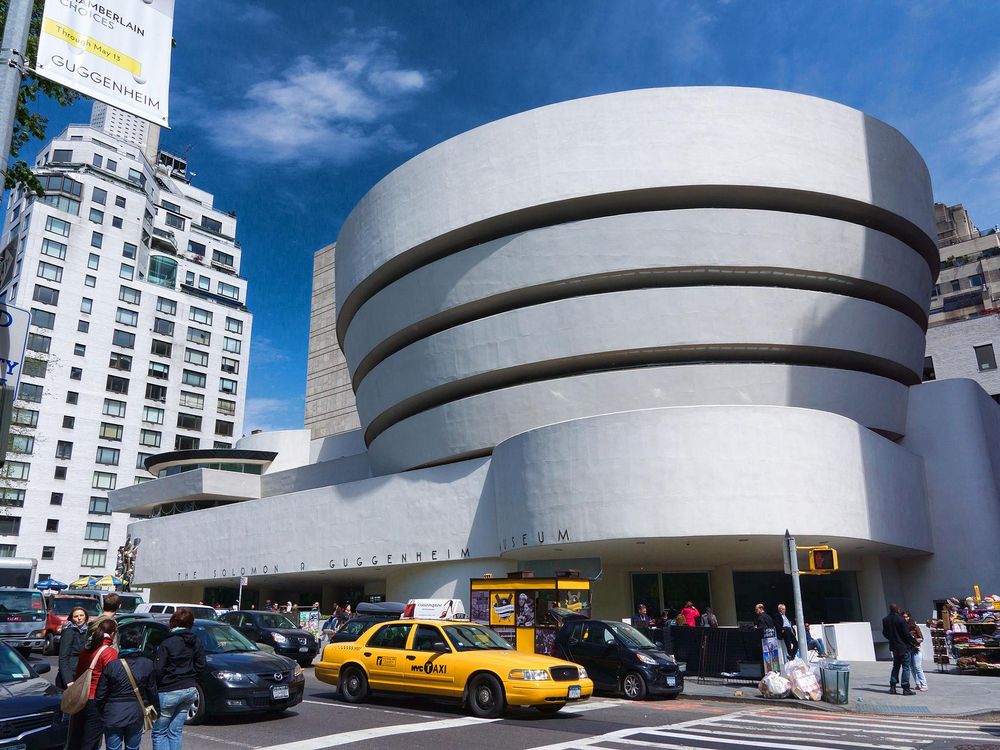 No longer will art lovers have to travel to New York to explore Frank Lloyd Wright's iconic Solomon R. Guggenheim Museum.  The building's curving galleries are headed to the digital age: The museum can be viewed on Google Street View and some of its groundbreaking collection of contemporary art has been made available as part of Google's Cultural Institute.
Digital visitors can take in the museum's swirly open rotunda and appreciate the Guggenheim along a quarter mile of spiral ramps that surround a big plaza and center around a skylight. The museum itself considers its own design to be "one of the greatest works in its collection."
Wright seems to have designed the building as a kind of inverted ziggurat or pyramid, a place of continuous experience rather than closed-off galleries. At the time the building was opened to the general public in 1959, the building was compared to everything from a cupcake to a nautilus shell to a corkscrew to a toilet bowl.
The building was fraught with controversy and conflict long before it opened. Wright complained about the museum's New York location and clashed with his patron, which ultimately led to six separate sets of plans and 749 drawings. Both Solomon Guggenheim and Wright died before the building as opened. Much of Wright's vision was compromised before an effort to return the museum to his initial architectural concepts was launched in 1988. 
These days, Guggenheim museums all over the world have a combined a permanent collection of more than 7,000 pieces of art. The pieces now on display at the Google Institute include two exhibitions: one of contemporary art about storytelling at the Guggenheim and one of contemporary South and Southeast Asian art. It's all part of a wider initiative by Google to make the world's cultural treasures available online—in recent months, the search engine giant has digitized everything from a trip up Machu Picchu to collections from the British Museum.
The online experience may never exactly match the breathtaking feeling of climbing within a living work of art, but it comes pretty close. There's something to be said for the ever-more-creative initiatives to get museums online—and the more people that experience these museums from their laptop at home, the more people may get out and take in some art in person one day.