VR Installation of Crossing U.S.-Mexico Border Comes to Nation's Capital
"Carne y Arena," by Academy Award-winning Mexican filmmaker Alejandro G. Iñárritu, will run in D.C. through August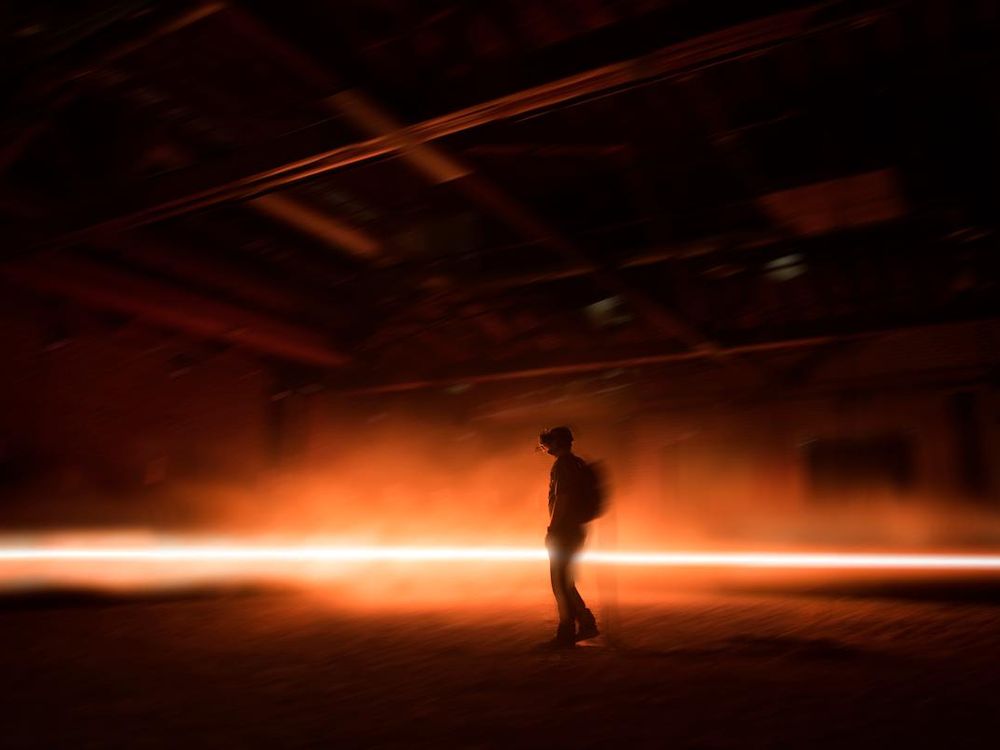 Thousands of migrants attempt the dangerous journey across the U.S.-Mexico border each year. They face grueling desert conditions, violence and deportation. Since 2000, more than 6,000 have died along the way. In 2017, deaths rose even as crossings declined, The Guardian reported.
Using the power of virtual reality,​ Academy Award-winning Mexican filmmaker Alejandro G. Iñárritu has created an installation to bear witness to their journey. As Greg Allen reports for ArtNews, his sobering six-and-a-half-minute work "Carne y Arena," or "Flesh and Sand," has now come to Washington, D.C.
According to a press release, the installation, which opened Monday and will run through August, is informed by interviews with dozens of Central American and Mexican migrants.
"Sometimes we have to create a virtual reality to talk about reality," as Iñárritu tells Carolina A. Miranda in an interview for the Los Angeles Times.
The installation is temporarily housed in a Baptist church wrapped in panels reclaimed from a border wall.​ When you arrive, you're told to remove your shoes and sign a release form in a room resembling a U.S. Border Patrol cell. Afterward, you're given VR goggles. The solo experience takes you to the Sonoran Desert at night where you watch as women, men and children are spotted and questioned at gunpoint by Border Patrol agents. In the final room of the installation, you watch testimonials from migrants themselves.
Iñárritu reunited with his frequent collaborator Academy Award-winning Mexican cinematographer Emmanuel Lubezki to capture the visual landscape of the space.
"My intention was to experiment with VR technology to explore the human condition in an attempt to break the dictatorship of the frame—within which things are just observed—and claim the space to allow the visitor to go through a direct experience walking in the immigrants' feet, under their skin, and into their hearts," says Iñárrituin in a statement.
Writing for Quartz, Ana Campoy reports that the installation premiered in May 2017 at the Cannes Film Festival as the first virtual reality project to be included in the Official Selection. The installation also earned the director a Special Achievement Academy Award in 2017, a discretionary award last bestowed by the Academy's Board of Governors in 1995. The piece has since traveled to Milan, Mexico City and Los Angeles before making its way to the district.
The installation is free and open to the public, but registration is required through the project's website.
Correction, 4/2/18: U.S. Border Patrol agents, not Immigration and Customs Enforcement agents, are depicted in the installation.