Virgin Galactic's SpaceShipTwo Just Crashed in California
The private spaceflight company was testing a new fuel for their experimental spaceship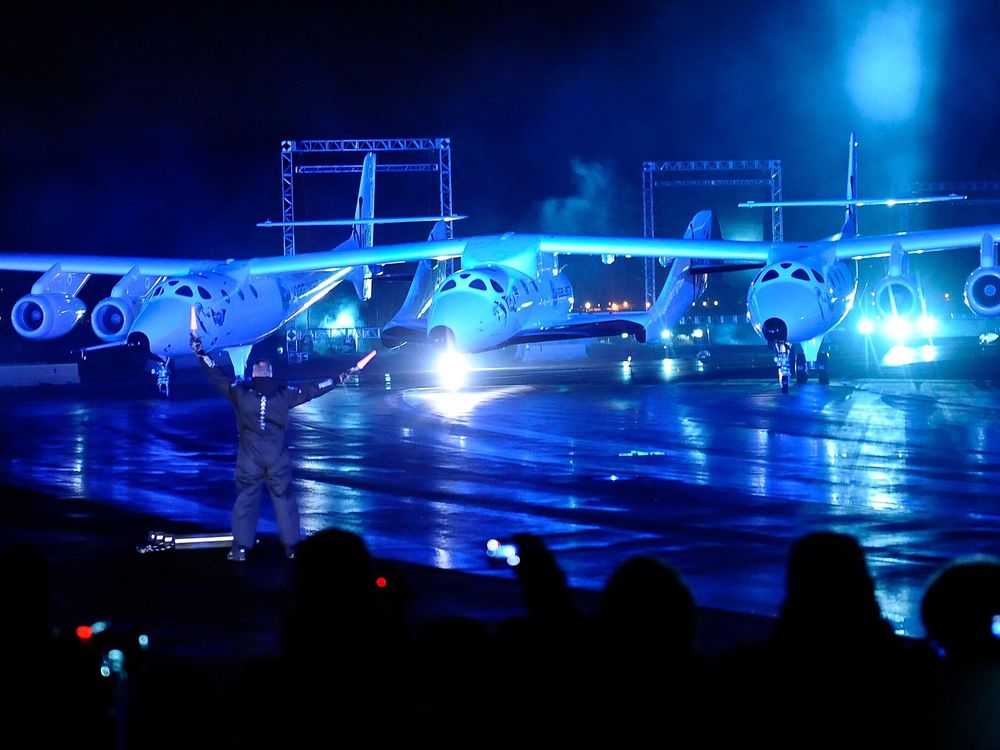 Virgin Galactic's experimental SpaceShipTwo spaceship crashed on Friday during a test flight over California's Mojave desert, NBC reports. A report from a writer who was watching the test suggested that one of the ship's two pilots may have been wounded or even killed during the accident. The Associated Press also reported that, according to the California Highway Patrol, there has been "1 fatality, 1 major injury after [the] SpaceShipTwo accident." And now, according to Wall Street Journal reporter Jon Ostrower, the Kern County sheriff has confirmed that one of the pilots has died, and the other has been airlifted to the hospital with "moderate to severe" injuries.
Update: Video captured of the crash site shows that the ship has been almost completely destroyed.
#SpaceShipTwo has experienced an in-flight anomaly. Additional info and statement forthcoming.

— Virgin Galactic (@virgingalactic) October 31, 2014
The writer on the scene describes it more candidly:
Back in Mojave now. Ss2 had trouble with engine burn, blew up, came down in pieces near Koehn Lake.

— Parabolicarc.com (@spacecom) October 31, 2014
Virgin Galactic is a private spaceflight company that seeks to, one day, send paying customers on short suborbital flights. But as Smart News has written before, Virgin Galactic has been hit with a stream of delays. The most recent wait between test flights was caused by a decision to switch SpaceShipTwo's engine to work with a new type of fuel, says NBC News. This was the ship's first flight in nine months, and the first with the new fuel.
KGET-TV, a local TV station, says that a press conference is scheduled for 2 p.m. on the west coast where more information will likely become available.