Vienna Is the Most Livable City in the World
The city also topped the Economist Intelligence Unit's annual rankings in 2018, 2019 and 2022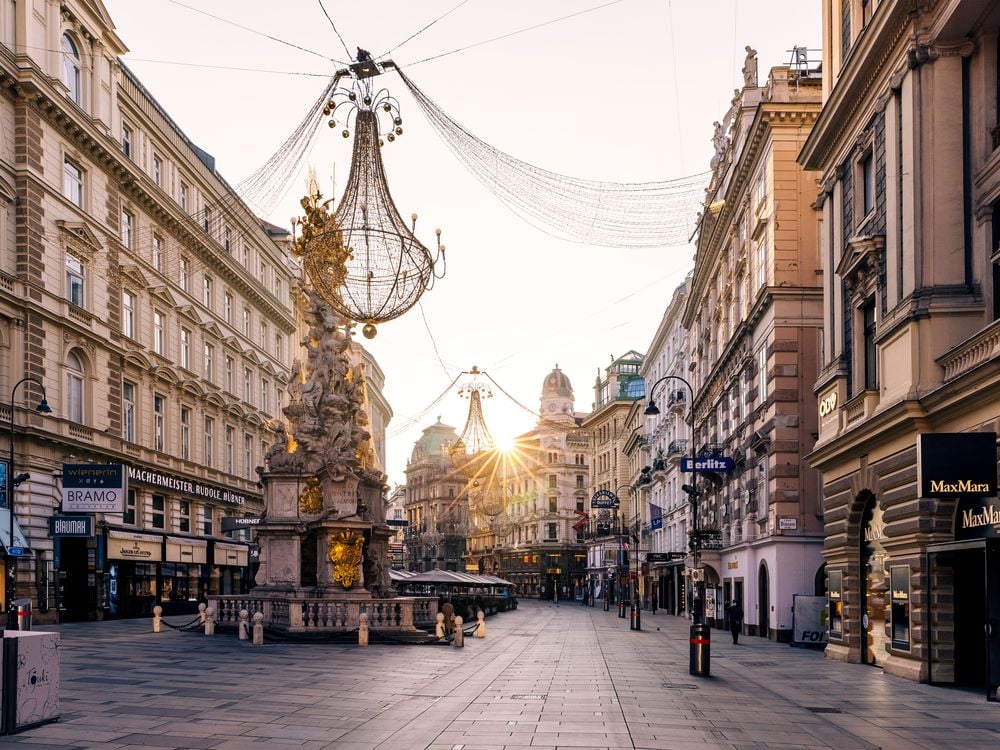 For the second year in a row, Vienna has been named the most livable city in the world. The Austrian capital earned the top spot on the Economist Intelligence Unit's (EIU) annual ranking because of its stability, its robust health care and education systems and its strong infrastructure, among other factors.
Vienna also nabbed the number one ranking in 2018 and 2019. The city has one downside—a "relative lack" of major sporting events, per a statement from the EIU—but otherwise, life in Vienna is top-notch.
Founded in 1946, the EIU is a part of the Economist Group (the publisher of the Economist newspaper) specializing in research and analysis. Every year, the group studies 173 cities worldwide to help quantify the "challenges presented to an individual's lifestyle" in those locales.
The rankings are handy for individuals who are planning to relocate to another country or travelers who just want some inspiration for their next vacation. As Lyndsey Matthews writes for Afar, "Vienna's cultural scene, walkable city center and iconic cafés all make it a strong contender for your next city getaway."
The group's researchers analyze several factors to calculate a livability score: stability, health care, culture and environment, education and infrastructure.
Here's how this year's top ten list shook out:
1. Vienna, Austria
2. Copenhagen, Denmark
3. Melbourne, Australia
4. Sydney, Australia
5. Vancouver, Canada
6. Zurich, Switzerland
7. Calgary, Canada, and Geneva, Switzerland (tie)
9. Toronto, Canada
10. Osaka, Japan, and Auckland, New Zealand (tie)
Some notable trends emerged from this year's analysis. For one, several cities in the Asia-Pacific region made big jumps in the rankings because of a "shift towards normalcy after the pandemic," per the EIU. These cities include Wellington, New Zealand; Auckland, New Zealand; and Hanoi, Vietnam.
Across the board, living conditions seem to be improving: The EIU's average livability score reached a 15-year high this year at 76.2 out of 100, compared to 73.2 last year. Improvements to health care are largely driving these gains, followed by education, culture and entertainment and infrastructure.
On average, stability experienced a "marginal decline" because of increasing costs of living, crime and ongoing civil unrest in some places, per the EIU. Taken together, these issues suggest stability scores are "unlikely to recover quickly," as Barsali Bhattacharyya, the EIU's industry research manager, tells CNN's Tamara Hardingham-Gill.
Two American cities—San Diego and Los Angeles—tumbled in the rankings this year. San Diego is now in 61st place and Los Angeles is 57th place, both down 17 spots compared to last year. Other cities also dropped, including Edinburgh, Scotland, and Stockholm, Sweden. These cities "have not seen a particularly sharp decline in their index scores, but they have failed to make the gains that many other cities have made in the past year," says the EIU.
At the very bottom of the rankings are Damascus, Syria, and Tripoli, Libya, where residents continue to suffer because of "social unrest, terrorism and conflict," per the EIU.
Honolulu, Hawaii, was the top American destination on the list. At 25th place, the city jumped six spots compared to last year.