For Veterans' Sake, Make A Little Less Noise With Your 4th of July Fireworks
Fireworks can trigger PTSD in some veterans, and one organization is trying to raise awareness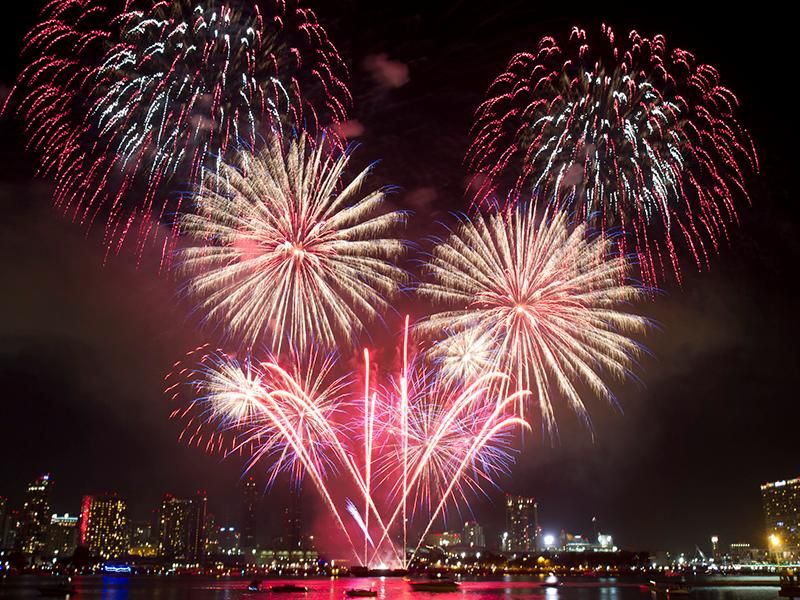 Though fireworks might be a 4th of July staple, they don't elicit glee and awe from all. Many veterans who suffer from Post Traumatic Stress Disorder (PTSD) await the pyrotechnic celebrations with some apprehension. The loud noises that go along with fireworks can bring back memories of explosions and gunfire faced in war, as Alyssa Jackson writes for CNN.
To raise awareness about this issue, a non-profit called Military with PTSD launched a campaign called "Explosions of Kindness," as D. E. Rosen explains over at The Home Story. The group distributed signs for veterans to place in front of their houses that read "Combat Veteran Lives Here Please Be Courteous with Fireworks."
Annually, roughly 8 million adults suffer from episodes of PTSD, and around 11 to 20 percent of veterans from the conflict in Iraq suffer from the condition, according to the U.S. Department of Veterans Affairs. Sounds, sights and smells can all trigger a resurgence of the psychological trauma of their wartime experiences. When it comes to fireworks, the loud blasts and flashing lights are what bring on PTSD episodes.
The Explosions of Kindness program is the brainchild Shawn Gourley, a co-founder of Military with PTSD, whose husband, a navy veteran suffers from the condition. It draws inspiration from a social media discussion sparked last year when John Dykes, an army veteran, posted a photo of himself with a similar sign in his front yard. The post drew media coverage, and this year's campaign has also proved extremely popular. As of June 30, the nonprofit had distributed 2,500 and is still trying to fill a waiting list of 3,000 "Gourley was shocked by the popularity and will continue to provide signs in order to prepare for next year," Jackson writes. 
It's not that veterans want people to stop setting off fireworks to celebrate United States independence. But, maybe don't set them off during the entire first week of July. Dykes explains on the Military with PTSD website:
"Courteous to me means remembering that you are not the only one living in your neighborhood. America celebrates our independence on the 4th of July. Not the 1st, 2nd, 3rd, 5th, 6th, and 7th of July. Some fireworks are expected, and that's OK. I understand; but not 24 hours a day."
Pick one time and date for your grand backyard fireworks display, and think about giving your neighborhood veterans a heads up.