Venus Williams Is Joining a New Push to Restore Nina Simone's Childhood Home
The singer-songwriter learned to play the piano in the 650-square-foot house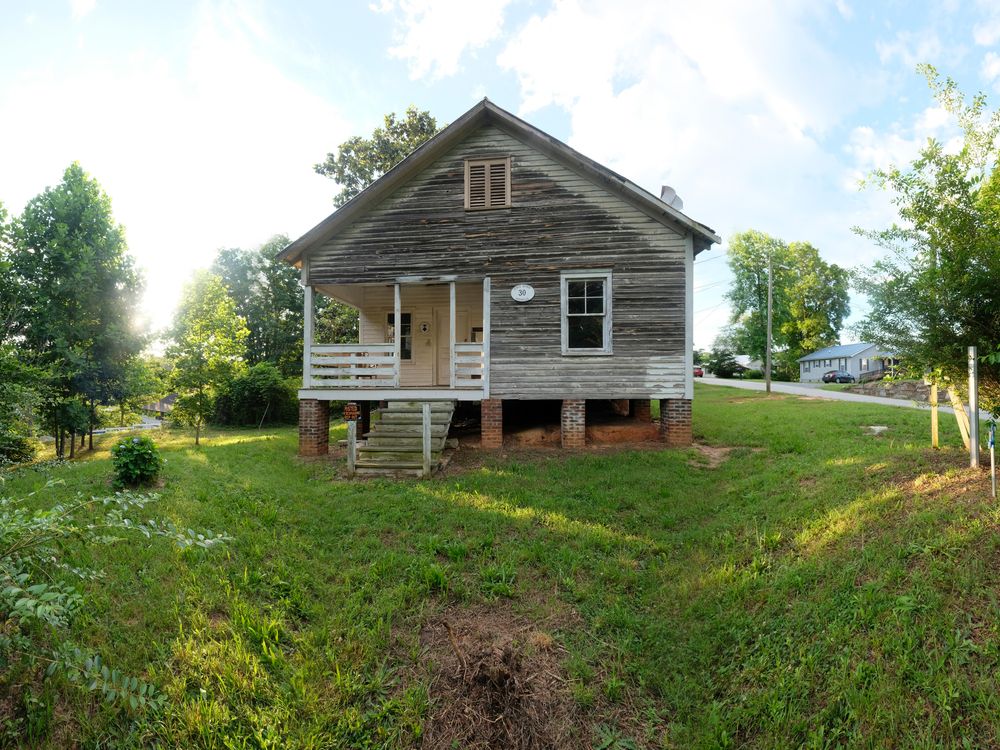 Legend has it that by six months old, Eunice Waymon could recognize musical notes on paper. When she was 3, a piano appeared in her family's modest home in Tryon, North Carolina. She didn't know who purchased it, but she did know how to play a song—"God Be With You Till We Meet Again"—in the key of F.
"I didn't get interested in music," she said in a 1984 interview. "It was a gift from God."
With time, the three-room clapboard house fell into disrepair. As for the little girl who first nurtured her talents there? She flourished, eventually adopting the name Nina Simone.
For years, many locals didn't know about the house's famous occupant, who died in 2003. But in 2017, artists Adam Pendleton, Rashid Johnson, Julie Mehretu and Ellen Gallagher made headlines when they purchased it for $95,000. The National Trust for Historic Preservation designated the site a "National Treasure" in 2018. Since then, supporters have made several attempts to raise money to renovate it, bringing in about $500,000.
This week, tennis icon Venus Williams joined the cause, partnering with Pendleton to curate a benefit auction. Running from May 12 to 22, the sale will culminate in a gala dinner at the Pace Gallery in New York City. The pair hopes to raise $5 million.
"I'm so excited to be a part of this expansive project centering on the life and legacy of Nina Simone, who has been a huge inspiration for so many," says Williams in a statement from the National Trust. "Each of the artists Adam and I have selected for the auction has a unique, powerful voice, and we've been moved by their generosity and enthusiasm for this important cause."
Born in 1933, Simone was the sixth of eight children. Playing piano in the 650-square-foot house, she developed a love of classical music and hoped to become a concert pianist. In 1950, she received a scholarship to attend the Juilliard School of Music.
As her renown grew, Simone developed a style decidedly her own. "Although she was most often characterized as a jazz singer," wrote the New York Times' Peter Keepnews in 2003, "Ms. Simone … was almost impossible to classify."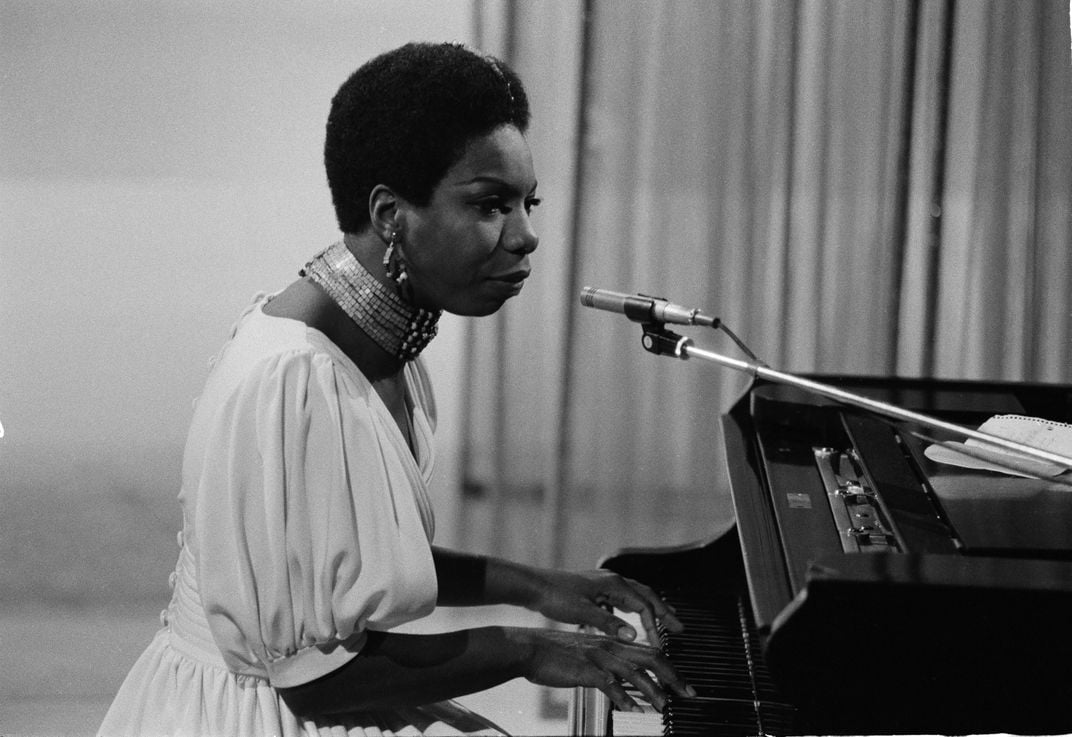 She was also a civil rights activist, maintaining that "an artist's duty is to reflect the times." She performed at demonstrations, and she wrote a series of powerful protest songs and civil rights anthems, including "Mississippi Goddam," "To Be Young, Gifted and Black" and "I Wish I Knew How It Would Feel to Be Free."
"Nina Simone is one of the most important musical artists of the 20th century," says Pendleton in the statement. "I'm inspired to be able to protect her legacy by preserving her childhood home. Her music, her vision, cannot be forgotten."
The small house is located about 50 miles south of Asheville, North Carolina. When it went on the market, its listing specified that it had no water or electricity, per the Art Newspaper's Carlie Porterfield.
Proceeds from the auction will go to the National Trust's African American Cultural Heritage Action Fund, an organization working to preserve African American historical sites, which will be leading the preservation efforts. The organization hasn't released its final plans, but it has floated several options for the home's future: The first is restoring the structure to its original condition and offering tours of the site. Another possibility is building an addition with modern upgrades, allowing it to be used for programming and performances.
"Nina Simone's childhood home provides a lens into the contours of her life growing up in the Jim Crow South," says Brent Leggs, the fund's executive director, in the statement. "Our partnership with the artists, Venus Williams and Pace Gallery is a powerful demonstration of how art and preservation practice can join forces to permanently preserve Simone's remarkable legacy."