Vatican Shuts Off Its Historic Fountains in Midst of Scorching Drought
It is the first time that authorities can remember being forced to take such a step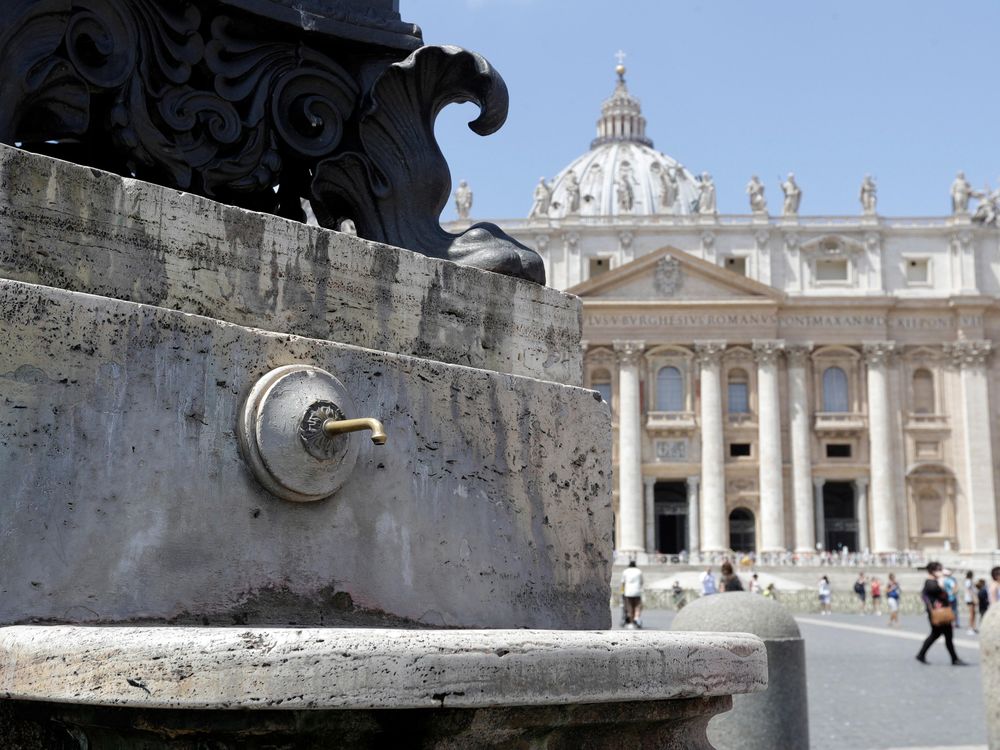 Temperatures in Italy are searing, but visitors flocking to the Vatican will no longer be able to bask in the cooling spritz of the city-state's approximately 100 fountains. Responding to the severe drought that is parching Italy, the Vatican has started to shut off its historic decorative and drinking fountains, Hilary Clarke reports for CNN.
It is the first time that Vatican officials can recall being compelled to take such a step.
The shut off will be incremental, but according to Reuters, two of the city's most majestic fountains have already been affected. As of Monday, the fountains made by Carlo Maderno and Gian Lorenzo Bernini, stood dry.
"The drought that is affecting the city of Rome and the surrounding areas of the capital has led the Holy See to take measures to save water," the Vatican says in a statement.
Authorities in Rome are taking similar steps to conserve precious water, gradually shutting off the city's 2,500 drinking fountains. Italy's Lazio region, for instance, has stopped drawing water from Lake Bracciano, out of fear of harming wildlife should water levels get too low.
Low levels of rainfall throughout the spring and summer, coupled by scorching temperatures, have created a critical situation in Italy. According to the BBC, almost two-thirds of the country's farmland has been affected by drought; farmers of dairy, olives, tomatoes, and wine grapes have been hit particularly hard. Two northern regions have declared a state of emergency, and 10 more are reportedly appealing to the agriculture ministry to do the same.