The Vatican Names Its First Woman Museum Director
Barbara Jatta just smashed through one frescoed ceiling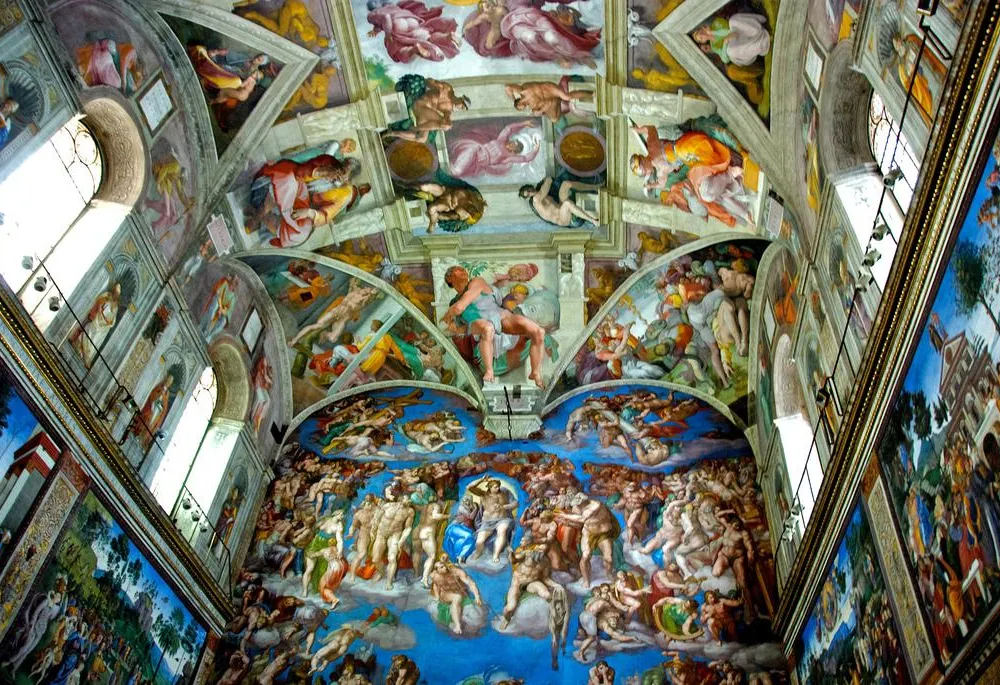 You could call it the world's most famous boy's club—an institution packed with male bishops and priests and presided over by a male Pope. But one glass ceiling in the Vatican just shattered. As Rachel Donadio reports for The New York Times, Pope Francis has selected Barbara Jatta as the first-ever female director of the Vatican Museums.
As the museums' director, Jatta will preside over some of the world's most significant pieces of cultural heritage. The museums include 54 galleries with artworks by everyone from Vincent van Gogh to ancient Romans and Egyptians. Perhaps its most famous artwork is also a place of worship: the Sistine Chapel, lined in breathtaking frescoes by Michelangelo and the place where of the Papal conclave in which new popes are selected by the College of Cardinals takes place.
Jatta's long career has prepared her for one of the art world's most powerful positions. As The Catholic Herald notes, the art historian and graphics expert has degrees in literature, archive administration and art history and has been working at the Vatican since 1996. Since then, she's risen from prints department head to vice-director.
Her rise is historic, since no woman has ever filled such a powerful position within the Vatican. It also reflects changing times within the Vatican, where Pope Francis has appointed more women to high-profile positions than ever before. As Christa Pongratz-Lippitt points out in the National Catholic Reporter, the Pope has challenged the traditional male-dominated institution's norms with the appointment of many women in positions of responsibility despite debate within the Vatican.
Nonetheless, women are still unable to serve as clergy within the church, which excludes them from the most powerful positions in the Vatican. That could eventually change, too: Earlier this year, the Pope set up a commission to study the possibility of letting women serve as deacons within the church. But he has also stated that women will never become priests.
As director of one of the world's most extensive art collections, Jatta has broken a barrier. But what will she do during her tenure there? The Guardian's Jonathan Jones has a suggestion: Bring the museums' hidden treasures out of hiding. By opening up the Vatican's vast collections, writes Jones, Jatta could make an even bigger impact on the institution—and give the world a chance to explore life-changing art that is currently hidden behind closed doors. Either way, Jatta is likely to challenge the norms of a centuries-old institution…one glass or frescoed ceiling at a time.