This Beautiful Valley in Turkey is Home to 100 Species of Butterflies
The valley's remote location keeps the butterflies happy and thriving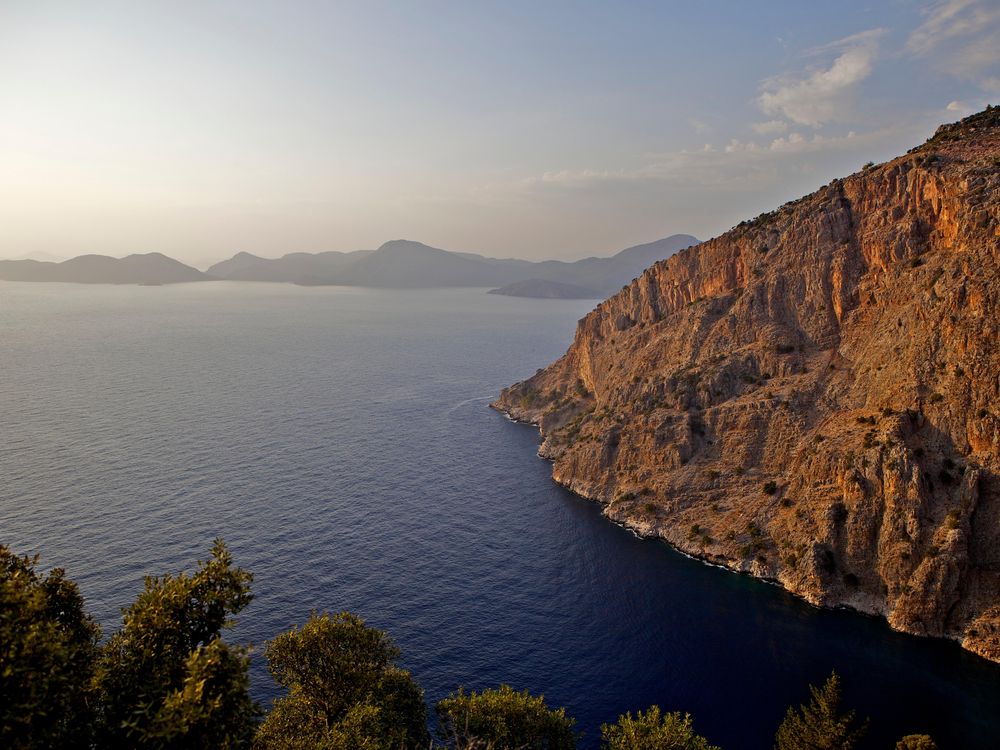 The only way to get to Butterfly Valley, or Kelebekler Vadisi, in Turkey is to take a motorboat or sailboat over clear blue waters along a mountainous coast and into a canyon-like blue bay lined by steep cliffs. During the summer months, visitors swear that making the journey is worth it, just for the possibility to see thousands of butterflies floating amid wildflowers. Plus, its isolation is what makes the valley and beach special. For BBC, Brad Cohen writes:
The Turkish government named the valley a preservation area in 1987 to protect the butterflies and local flora ­– a distinction that has protected the valley from the fate of its better-know neighbor, Oludeniz, a beach resort 5km north, where hordes of tourists are far more prevalent than swarms of fluttering creatures.
As a result of this conservation, about 100 species of butterflies still thrive in Butterfly Valley, including the black, orange and white Jersey Tiger. Water taxis ferry visitors to the beach, where accommodations are basic. A writer for Hurriyet Daily News describes the scene in 2007:
A large beach, turquoise water, pebbles and oleanders decorate the environs. There are also two small perennial waterfalls at the end of the cliffs. In recent years this region has been included in the trekking route along the Lycian road. One part of the beach is used as a nudist camp. There are no overnight accommodation facilities, but sleeping bags, tents and wooden sheds covered with shrubs and leaves are available, since construction is not allowed. During the summer a small country restaurant in the valley serves food and beverages.
Natalie Sayin, author of The Turkish Travel Blog, notes that food is similarly simple. She writes: 
Think of the lost hippie generation when you visit the restaurant which is self-service and also insists that you clear your own table by taking your dishes to the designated washing up point.
But that doesn't make the food poor. For BBC, Cohen writes about fresh cheese, olives, cucumbers and tomatoes as well as grilled seafood.
Locals and volunteers who look after the facilities and the valley are committed to preserving the butterflies' habitat. Sayin notes that the unofficial slogan of the valley is "living in harmony with nature." For a preview of the area's beauty, check out the Aerial Channel's video by Ahmad Siddique, which shows views of Butterfly Valley and the surrounding bay as well as tourists enjoying the scene.