A Woman Just Found a Message in a Bottle From a Century-old Experiment
A German tourist spotted the bottle, which had been intended to measure deep ocean currents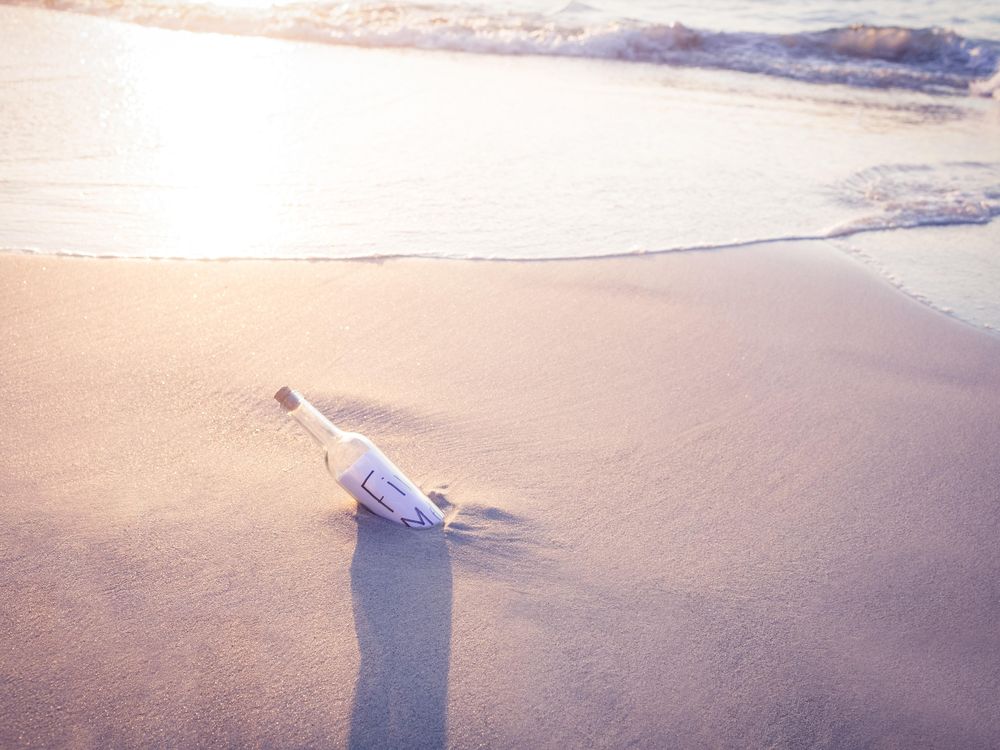 Between 1904 and 1906, George Parker Bidder​, the president of the Marine Biological Association based in Plymoth, England, dropped 1,020 bottles into the chilly North Sea. Each of the bottles was weighted to drop down and float just above the sea bed. Bidder hoped the bottles would disperse and be scooped up by trawling fisherman, to help him learn about the workings of deep sea currents. 
What he probably didn't expect was for one of those bottles to be found more than a century later by a German woman on vacation. Marianne Winkler, a retired post office worker, was visiting the island of Amrum with her husband when she spotted the bottle, reports Siobhan Fenton for The Independent. Visible inside the bottle were the instructions: "Break the bottle." 
"My husband, Horst, carefully tried to get the message out of the bottle, but there was no chance, so we had to do as it said," she told the local, German-language paper, Amrum News, according to Fenton. The message inside promised a shilling to the person who returned the enclosed postcard to the Marine Biological Association in Plymouth.
So the couple did so. "It was quite a stir when we opened that envelope, as you can imagine," Guy Baker, the communications director for the association told Justin Huggler at The Daily Telegraph. The association recognized that the bottle belonged to Bidder's project.
Most of Bidder's bottles were found in a short period of time and he used the data they provided to prove that a deep sea current flowed east to west in the North Sea. But no one had found the bottle that washed up at Amrum island.
Winkler, who returned the message as instructed, did get a shilling reward, Huggler reports for The Telegraph. (The association found an old one for sale online.) But she may also earn a spot in the Guinness Book of Records for finding the oldest yet-discovered message in a bottle.