Amateur Explorers Are Using High-Res Satellite Images to Search for Genghis Khan's Tomb
Amateur explorers used ultra-high resolution satellite images to help search for the grave of one of the world's most powerful rulers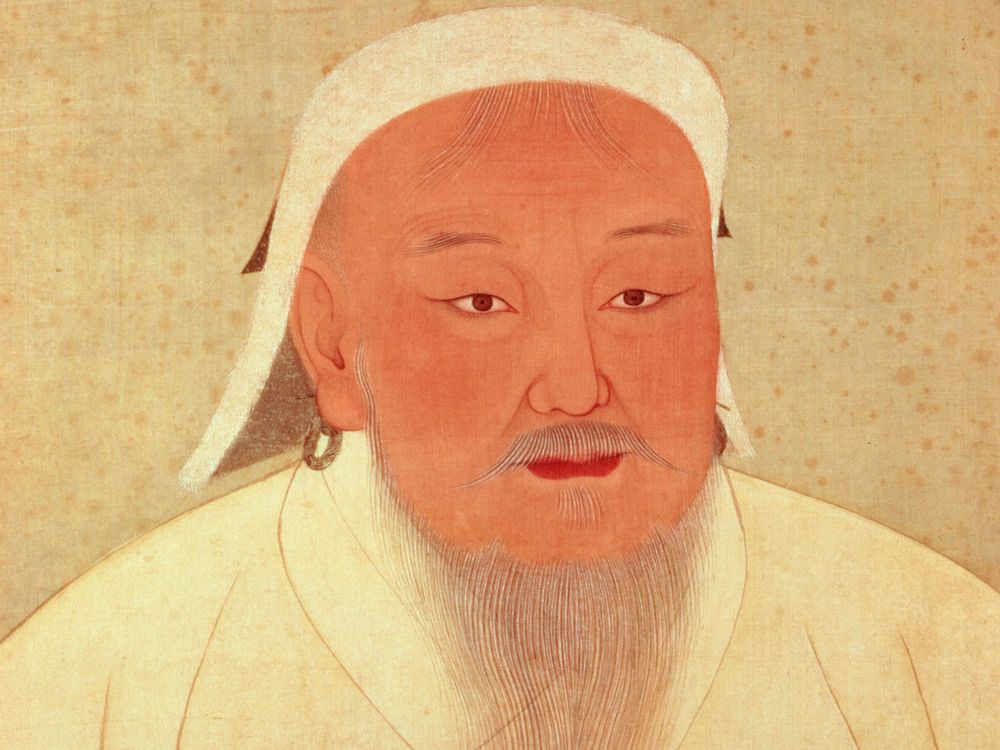 What do you do when you want to find a hidden burial site without disrespecting the people and culture that revere it? Look towards space and the Internet, suggests a recently published study.
The tomb of Genghis Khan—Mongolian ruler, warrior, and ancestor to an estimated one out of every 200 humans alive today—has been a mystery for almost as long as the man has been buried. Legend has it that when he died in 1227, soldiers killed the tomb builders as well as every person the funeral procession passed. Then, it is said, the soldiers themselves were killed so that no one who knew the tomb's location would live to share it.
The mystery of the gravesite was noted as early as the 13th century, and several sites in Mongolia have been identified as likely burial locations. But much of that land is considered sacred to modern Mongolians, and previous attempts to excavate were heatedly protested.
Thanks to technology, however, researchers can now search for the tomb without digging.
As Ben Richmond writes on Motherboard, starting in June 2010, Albert Yu-Min Lin, a research scientist at the University of California, San Diego, and his team invited any interested Internet sleuth to scan ultra-high resolution images taken from orbital satellites to search for "out of the ordinary" landscape features that might indicate a hidden burial site. The "virtual exploration" covered nearly 4,000 square miles and asked volunteers to tag known features and structures, as well as those they thought could reveal ancient finds.
Within six months, over 10,000 armchair explorers spent a total of 30,000 hours searching the landscape, ultimately tagging over 2.3 million sites. From there, researchers narrowed the list down to 100 accessible locations, and a field team verified 55 archeologically significant sites, including what are thought to be gravesites dating from the Bronze Age to the Mongol era.
Plans for excavating these sites are not yet made, but Lin's use of crowdsourcing helps to verify the scientific value of the Internet masses. "These crowdsourcing activities help us dive into the unknown and extract the unexpected," the study states. "However, beyond that they present a fundamentally new construct for how we, as a digitally connected society, interact with information."