U.S. Life Expectancy Drops for the First Time in 23 Years
While it only decreased by 0.1 percent overall, eight of the top ten causes of death all saw increases in 2015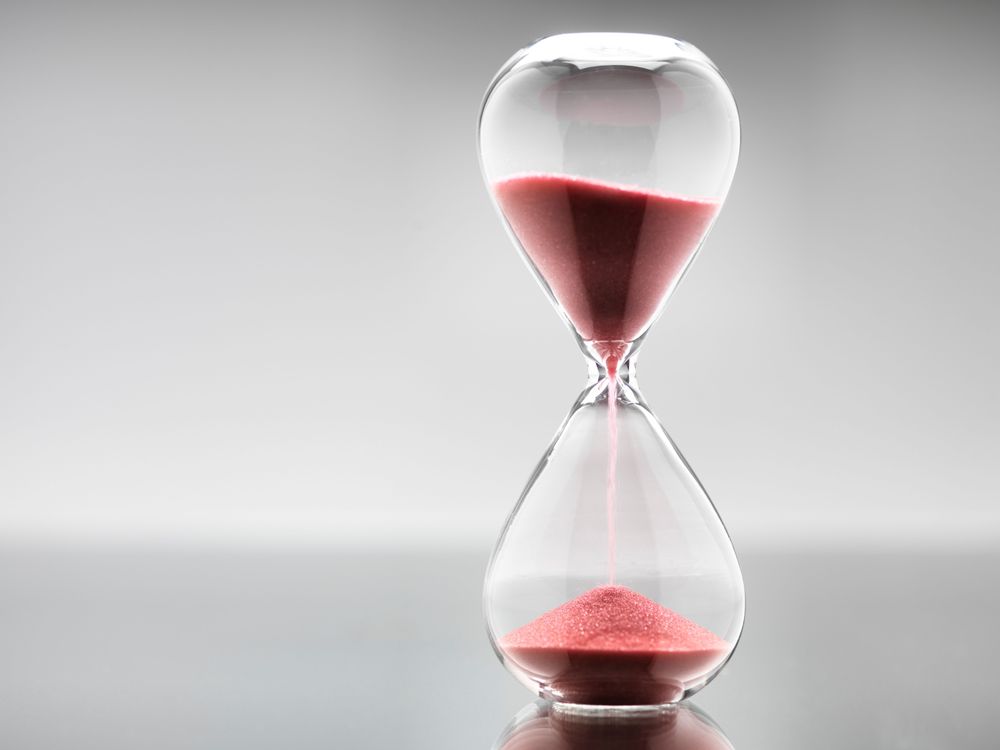 When it comes to life expectancy, 0.10 years or 36.5 days, doesn't sound like much compared to the roughly 28,500 days the average American can expect to live. But that tenth of a year is a big deal in demographic circles since it's the first time since 1993 that the life expectancy for people in the United States has dropped, reports Lenny Bernstein at The Washington Post. In 2015, average life expectancy for women dropped from 81.3 years to 81.2. For men, it dropped from 76.5 to 76.3 years.
The data comes from an analysis performed by the National Center for Health Statistics, which tracks mortality rates and causes of death. What's most interesting about this recent survey is that eight of the top ten causes of death increased. Heart disease increased by 0.9 percent, chronic respiratory disease was up 2.7 percent and Alzheimer's disease jumped 15.7 percent. Unintentional injuries, which includes accidents and overdoses, increased by 6.7 percent. In the handful of other years when life expectancy dropped, there were clear causes, like a nasty flu season in 1980 and the AIDS epidemic in 1993, reports Mike Stobbe at the Associated Press.
Experts caution about over interpreting the single year of data, writes Bernstein. "This is unusual, and we don't know what happened," Jiaquan Xu, an epidemiologist and lead author of the study, tells Bernstein. "So many leading causes of death increased."
One explanation is that the data is simply an unusual blip. Robert Anderson, chief of the mortality statistics branch at the NCHS tells NPR's Rob Stein that preliminary data for the first half of 2016 seems to show that may be the case, though they will not know for sure until they receive data for the second half of the year.
Others think that the data is beginning to show a deterioration in the physical health and economic strength of younger Americans. Life expectancy for people over 65 did not change, meaning increases in deaths from heart disease are happening to more middle aged people. "We're seeing the ramifications of the increase in obesity," Tom Frieden, director of the Centers for Disease Control and Prevention tells Bernstein. "And we're seeing that in an increase in heart disease."
According to Stein, the prescription opioid painkiller epidemic is likely behind the rise in unintentional deaths, a situation that U.S. Surgeon General Dr. Vivek Murthy has tried to raise awareness of in the last year. Suicide is also on the rise. The increase in drug use and self-harm could be related, Irma Elo, a sociologist from the University of Pennsylvania tells Stein. "Clearly, that could be related to the economic circumstances that many Americans have experienced in the last eight years, or so, since the recession," she says. 
The report also suggests that the trends vary among different races. For black females and Hispanic males and females, the rate did not change from the previous year. But death rates for non-Hispanic black males rose by 0.9 percent. Rates for white males rose one percent and white females increased 1.6 percent.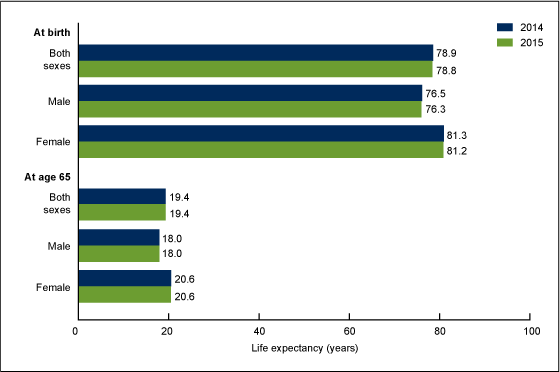 These most recent results were likely impacted by increasingly prevalent health problems among working class white Americans, Katie Rogers reports for the New York Times. "Life expectancy for whites has stagnated or dipped in recent years, fueled by vulnerability to drug and alcohol abuse, suicide and economic distress" she writes.
Even if the 2015 numbers turn out to be a fluke, with life expectancy continuing its upward march next year, many of the concerns the new data raises are still valid. Life expectancy increases in the U.S. have slowed in recent years and the death rate has leveled off after decades of decreases.
"This is a big deal," Philip Morgan, a demographer at the University of North Carolina, Chapel Hill tells Stein. "There's not a better indicator of well-being than life expectancy. The fact that it's leveling off in the U.S. is a striking finding."